3-MINUTE TRAVEL GUIDE:
SEOUL, SOUTH KOREA
DON'T FORGET TO PACK An adapter that works with 240W. Bring at least one that works in Korea to get you started on your first day in Seoul. Also, if you have an Apple laptop, bring an Ethernet cable adapter in case you can't get your Wi-Fi working.
BEST LEFT AT HOME Clothes. You're going to shop until you drop here.
Socks are less than a dollar and clothing items can be as cheap as $5.
WHERE TO LIVE Yonsei University international dorms. They are safe, close to school
and close to all the fun in Sinchon, Hongdae and Ehwa.
BEST EATS NEAR CAMPUS There is so much to eat around Seoul, but my go-to place is the all you can eat
1978 Shabu Shabu in Hapjeong or the tofu soup store on Yonsei-ro. They're probably not the best restaurants in town
but they have the homey feeling down pat.
FAVORITE LOCAL ACTIVITY Sitting by the Han River and eating chicken and drinking beer with friends in the cool night.
There's no better way to relax than to lie on the riverbank and enjoy the city lights.
WHERE TO STUDY Literally, there are cafes everywhere—most of them 24/7. Find a hole in the wall
in the back streets of Hongdae and Hapjeong or study closer to campus in the Sinchon area.
MUST-TRY LOCAL DISH Jjimdak (찜닭) is a must try. It's Korean braised chicken served with potatoes and noodles.
It is so tasty and cheap for large groups (it's usually served in big portions).
BEST PHOTO OP You can get lost in Olympic Park which is a little ways from central Seoul but perfect for photos through all the seasons.
BIGGEST FAIL Not preparing for the sudden temperature drop on the first day of October and
freezing my way through the International Fireworks Festival.
BUY THIS A cute T-money (Transit Smart) card after picking out your favorite one from the countless convenience stores.
NOT THAT The street food in Myeongdong; it's a lot more expensive than what you can get outside of Myeongdong.
MOST INTERESTING CLASS Media in Korea. We covered the media and political development of Korea
since the Korean War while the impeachment protests were happening in 2016.
It helped provide context to what was happening before us.
BEST PART OF THE PROGRAM Getting to try a different restaurant every night with friends
after KLI classes because there's just so many options to pick from.
FAVORITE UCEAP TRIP My first week in Korea, we all got on a bus and headed to Jeongsan and Yongsan where
we got to test our skills in hand fishing (really bad), explore an old mine,
experience river rafting, and eat lots and lots of good food.
UNFORGETTABLE WEEKEND TRIPS My friends and I headed to Busan for one last trip right before finals.
We got to eat delicious seafood, walk on the empty beach in the winter,
set off fireworks and watch the sunrise at the Haedong Yonggungsa Temple.
BEST LOCAL EVENT The Hanwha Seoul International Fireworks Festival. It's a super amazing show where you get to see different
countries present their fireworks all while having a picnic by the Han River.
BONUS PRO TIP Get your winter clothes in Seoul. There are a lot of fashionable and affordable options!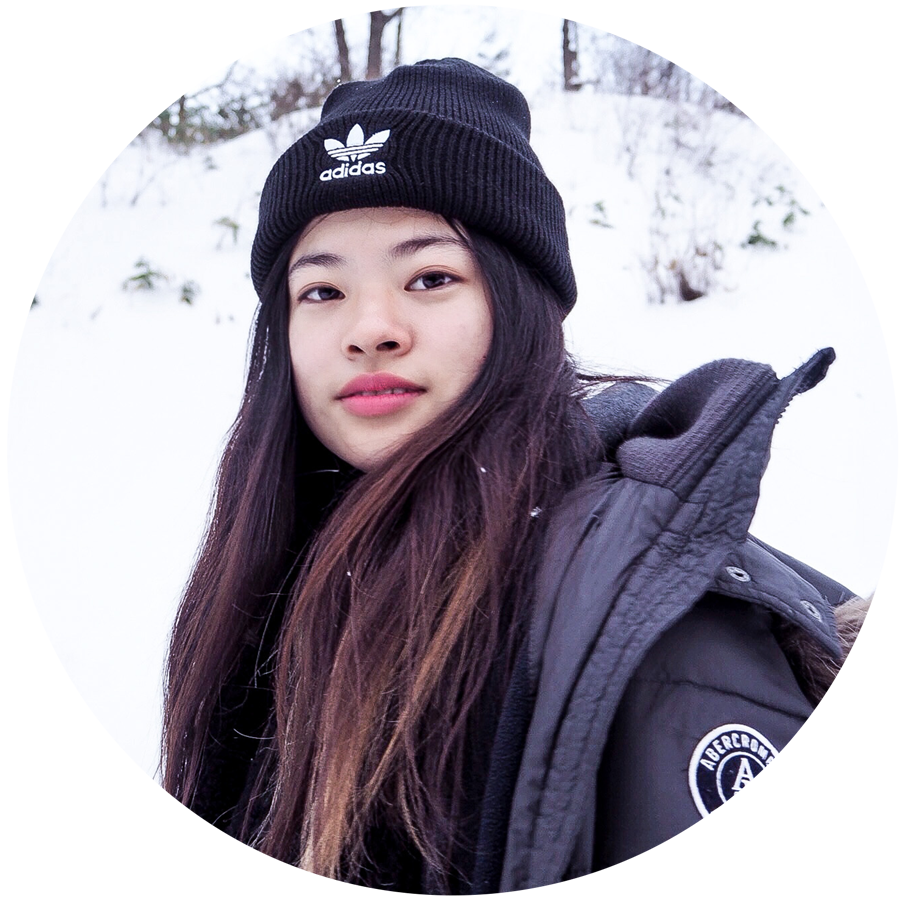 Anna Lai
Study Abroad Program: Yonsei University (fall 2016), Peking University (spring 2017), and University of Cambridge (summer 2016)
Program Locations: Seoul, South Korea, Beijing, China, and Cambridge, UK-England
Other Countries Visited: Spain, Denmark, Japan, Hong Kong, China, Korea
Home University: UC Los Angeles and UC Irvine
Major: Asian Studies
Year: Senior (Graduating June 2018)
Anna is an Asian studies major from Los Angeles. She is focused on studying Trans-Pacific relations, especially between the East Asian region and the United States. She passionately believes in the importance of learning global perspectives in international relations. Traveling abroad has allowed her to hear a multitude of voices and opinions and meet countless friends from across the globe. Anna plans to continue contributing her voice and extending her international scope by studying at the London School of Economics after her graduation from UCLA. Outside of her studies, she loves traveling and enjoying all the different cuisines from around the world. Her fondest memories abroad include late-night dinners and study dates with friends. She hopes to encourage everyone to go out and travel, learn, and open their minds to the colors and richness of cultures and people our world has to offer. Learn more about Anna's study abroad experiences on her blog, The Little Book of Travels.