When I first started college four years ago, I had no plans to study abroad. Yet today, as I write this blog post, I can wholeheartedly assert that studying abroad was one of the most cathartic, life-changing experiences in my college career, and possibly my entire life.
My decision to study abroad on the island of Taiwan was all but cemented when I first visited Taiwan in my freshman year. Growing up, I had visited several other Asian countries, including Malaysia, Singapore, Vietnam, and Thailand. Each of those countries provided a unique cultural outlook. However, it took a mere three-night vacation in Taiwan to convince me that I had to come back for the long term.
When most students study abroad in Asia, Taiwan is not the first destination in mind. I know this from personal experience: There were only two other students from my university in my program, compared with the multitude of students studying in other countries such as South Korea and Japan. Many students I have encountered have little idea where Taiwan is, let alone Taiwan's culture and all it has to offer.
It is my firm belief that Taiwan is the hidden gem of Asia that I hope all students will consider for their study abroad adventure. Here are my top five reasons to study abroad in Taiwan.
1. Nature Lover's Paradise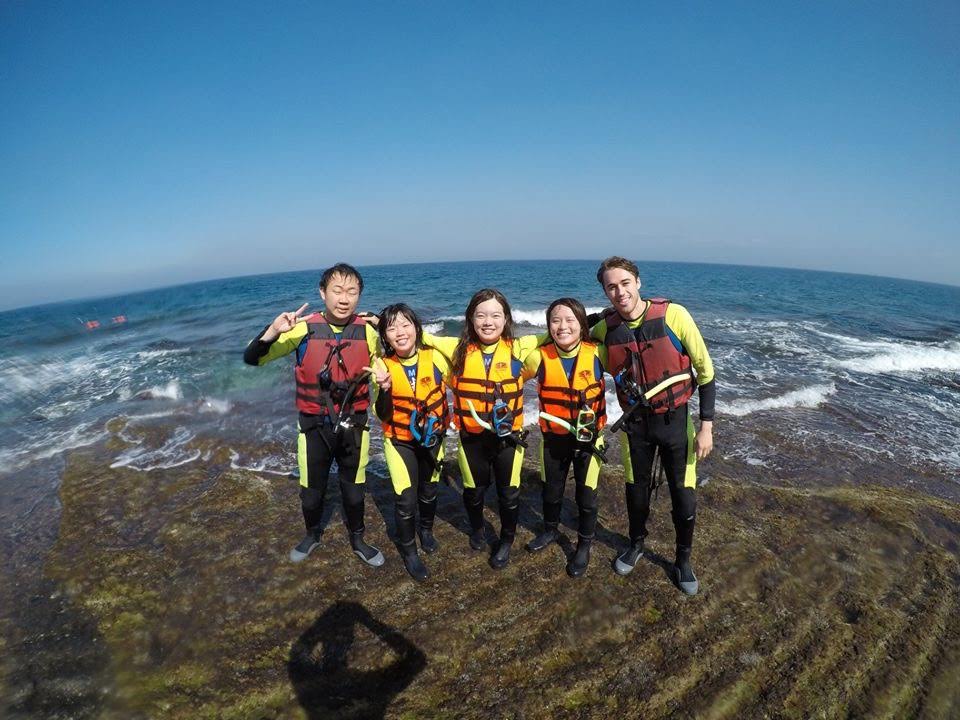 Taiwan is a beautiful tropical island. Amazing nature and scenery are never too far around the corner. Just a few MRT stops and a public bus ride away from National Taiwan University (NTU) is one of Taiwan's most well-known mountains with countless trails and amazing views of the city. On certain hikes, you can witness active volcanic vents and natural hot springs.
If you're feeling a bit more adventurous, there are plenty of other means to immerse yourself in nature away from the city. Near the center of the island is Taroko National Park, one of the most impressive mountain landscapes in all of Taiwan, with gorgeous rock formations and clear streams cutting across the terrain. With the right vehicle, you can reach the tallest drivable point in all of Taiwan, known as Wuling. At night, you can literally see thousands of stars without the aid of a professional camera; it's an impressive and jaw-dropping view.
One of the highlights of my time abroad was taking a ferry to a nearby island called Xiaoliuqiu. On this small island, you can explore breathtaking cave formations, beaches with crystal clear waters, and vibrant coral reefs. Furthermore, you can swim with enormous sea turtles in the ocean. In fact, there are so many sea turtles that this island is also known as Sea Turtle Island. It's one of the most amazing places I've ever visited.
2. Cultural Exchange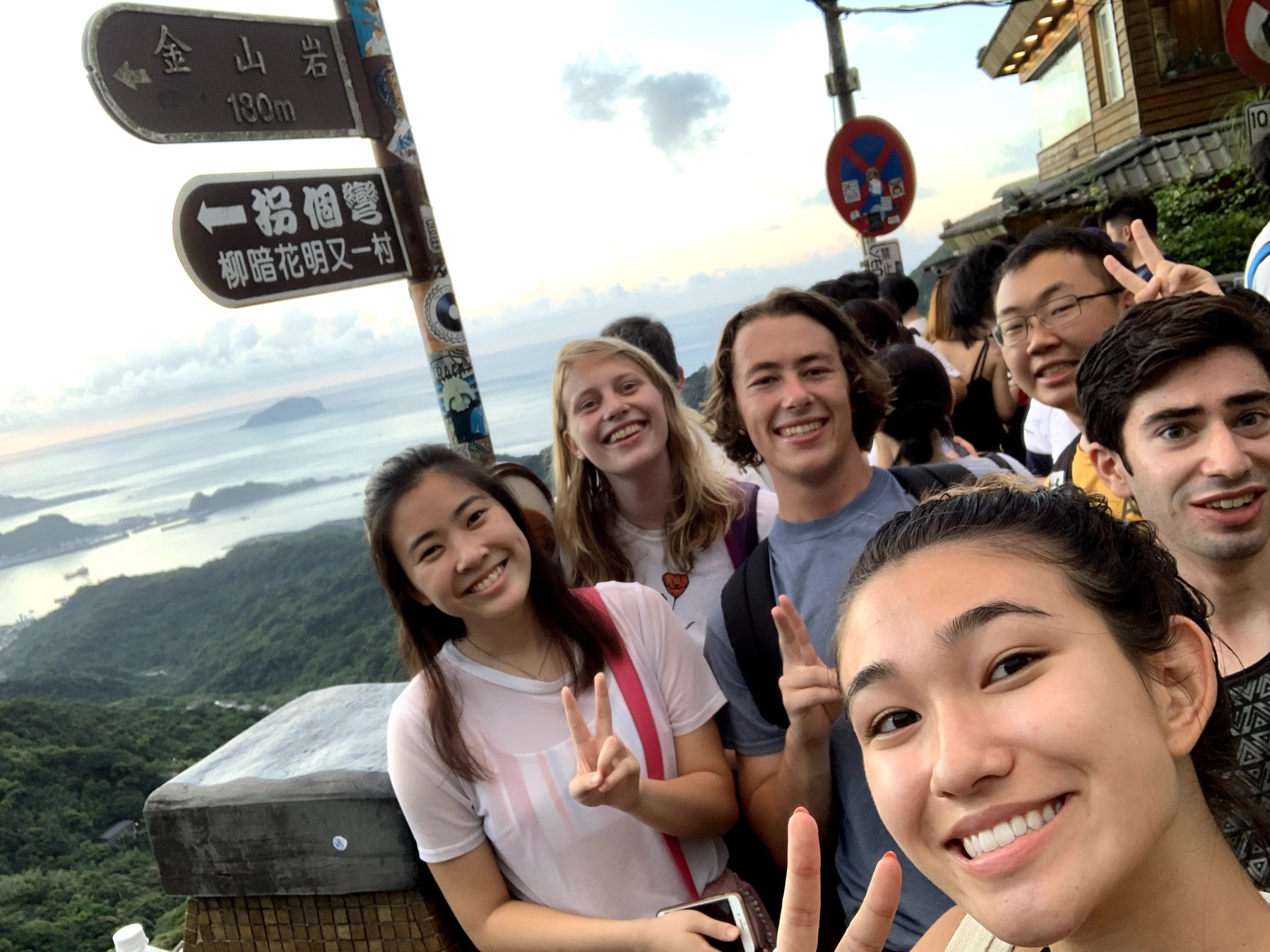 One of the most rewarding experiences of my life was participating in the International Learning Companion program. This program, sponsored by Taiwan's Ministry of Education, pairs international NTU students with a small group of elementary school students in a rural area of Taiwan. Most of these schoolchildren have never been outside of their hometowns, let alone seen or experienced another culture. The program facilitates a cross-cultural exchange between international students and Taiwanese children through weekly Skype sessions. Because of possible language barriers, a Taiwanese NTU student is normally paired with the international student to help with translation.
At the end of the program, the Ministry of Education will arrange for full transportation and living accommodations for you to visit these schoolchildren in real life. During these field trips, you get to experience the countryside of Taiwan through complete cultural immersion. Typically, the students of the school you visit will welcome you with a variety of cultural activities, including cooking, crafts, singing, and dancing. This program enables you to develop lasting friendships with Taiwanese locals and understand Taiwan from a very unique outlook.
3. Delicious Food
The heart and soul of Taiwanese culture lies in the food and drink. One of the great aspects of Taiwanese food is the diversity. For the avid adventurer like myself, foods like stinky tofu, oyster omelets, and blood rice cake were must-try delicacies. However, for those wanting to start with a more conservative approach, foods like fried chicken, dumplings, and beef noodle soup are other mouth-watering signature dishes in Taiwanese cuisine.
One of the most unique aspects of Taiwanese food culture is the night markets. Unlike traditional sit-down restaurants, night markets are carnival-style food stalls that specialize in a single dish. Some of the most famous Taiwanese foods originate from night markets. Some of these stalls even hold Michelin Stars, attracting thousands of customers every night. Best of all, food in Taiwan is relatively inexpensive, with an average meal costing less than $3 US dollars.
Boba Milk Tea was also invented in Taiwan, and woven into the cultural fabric of everyday life. Even after staying in Taiwan for six months, I was not unable to try all of the boba shops near NTU alone, let alone the rest of Taiwan! Regardless of where you are on the island, you can rest assured that a boba tea shop is always within walking distance to quench your boba cravings.
4. Ease of Transportation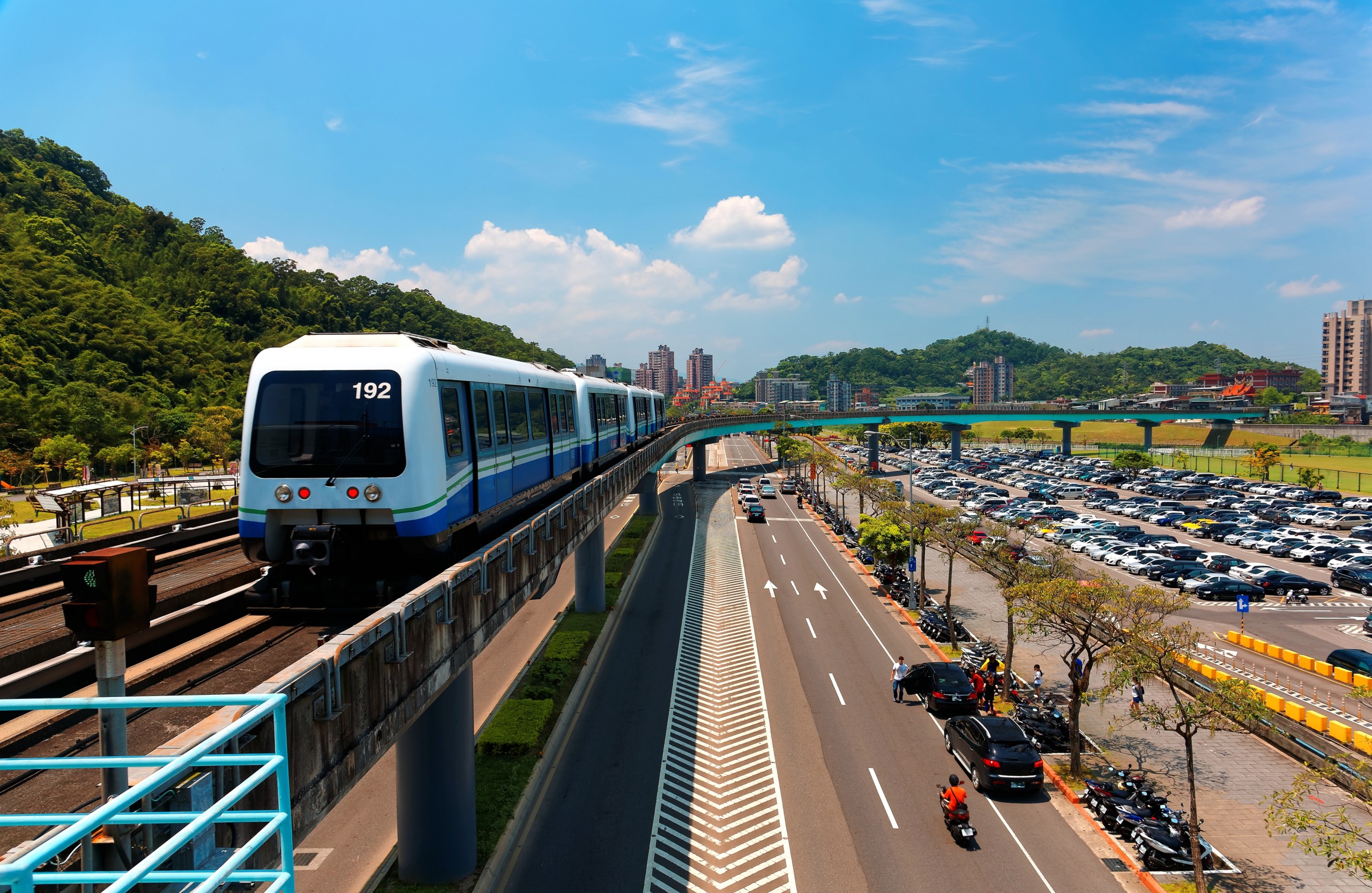 Taiwan has one of the most modern and reliable public transportation systems that I have ever come across. In the city of Taipei alone, the Mass Rapid Transit (MRT) system can take you anywhere in Taipei, usually for less than a single US dollar. Wherever the MRT falls short, there is almost always a bus line that can take you close to your final destination. Best of all, public transportation accepts student ID cards as a form of payment (and even provide student discounts).
Taiwan also has incredibly convenient long-distance transport. The high-speed rail system travels at speeds upwards of 180 miles per hour. It can take you from the northern part of Taiwan to the southern tip in a matter of hours. A network of train systems also branch off from the high speed rail to take passengers to more rural districts. Taxis (and Uber in big cities) are consistently easy to locate.
Because of Taiwan's geographical location, the island is an excellent basecamp to travel to other neighboring South East Asian countries including Japan, Korea, Malaysia, and Thailand. Many of my friends took weekend trips to visit neighboring countries because of the short and relatively affordable flights. For me personally, I wanted to stick with exploring Taiwan as much as possible, and the public transportation was a great plus in my travel ambitions.
5. Taiwan will Push your Limits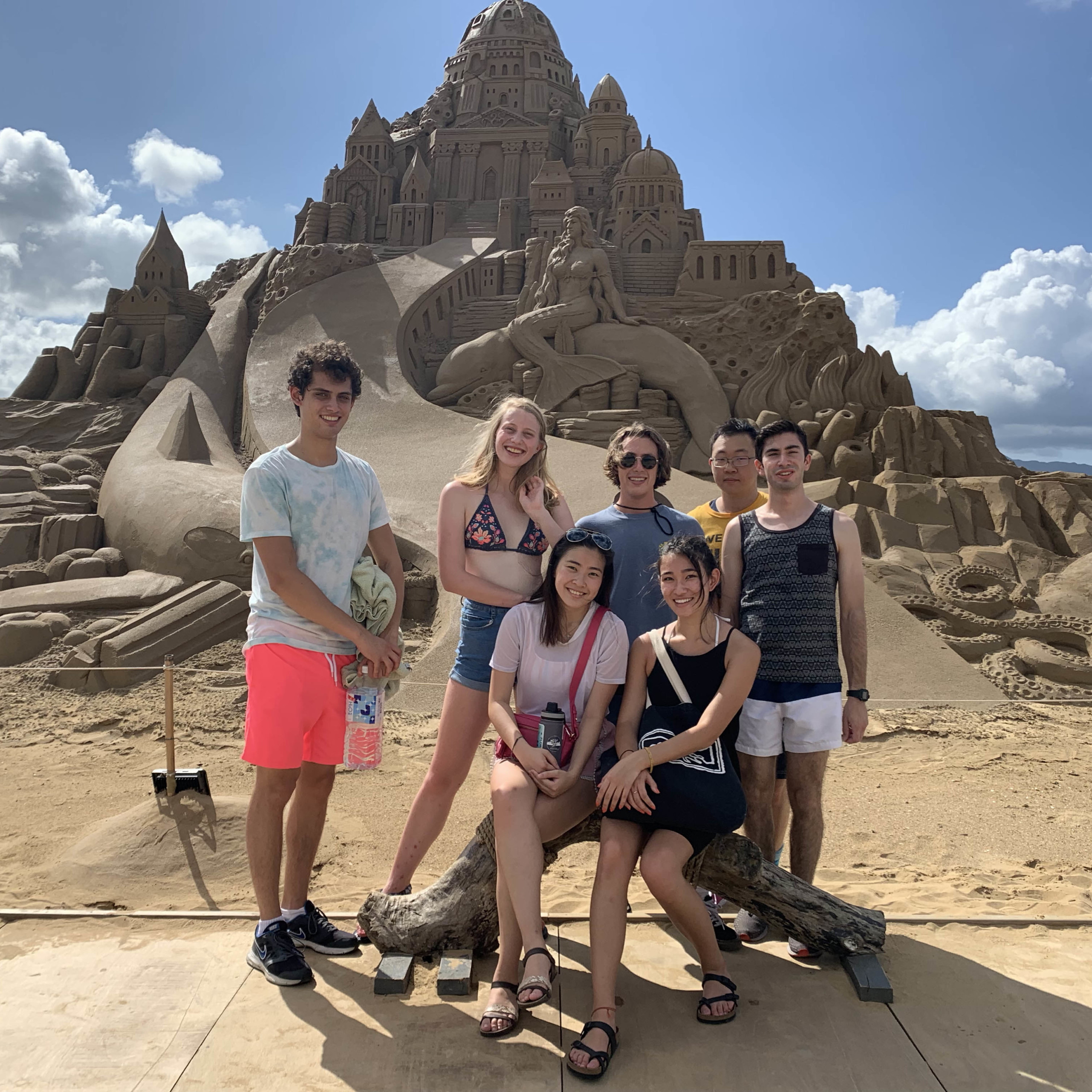 Taiwanese culture and society are vastly different than anything you can experience in the United States. Aside from culture, Taiwan's primary language is Mandarin Chinese, and communication barriers are an inevitable part of daily life.
Even growing up in an Asian household did not prepare me for the significant culture shock I felt during my first weeks in Taiwan. However, as much as travel abroad pushed my limits, the stress was mitigated by the hospitality and welcoming attitude of the locals. For example, one school club in particular was especially formed by Taiwanese students to teach foreigners about the culture through game nights, food socials, and other fun activities. I also found hostel owners, restaurant waiters, and everyday locals to be friendly and accommodating toward foreigners.
One of my main goals during my time abroad was to assimilate quickly and learn as much from locals as I possibly could. For these reasons, I pushed myself to join one of NTU's signature clubs: The Fire Dance Club. Despite the language barrier, I managed to make it through weekly grueling practices, and ended up making many local friends while learning a new skill. Taking this initiative was in itself a challenge, but it was definitely a worthwhile experience that enabled me to become more acclimated with university life outside the United States.
Tackling the challenge of studying abroad can be challenging, but you can rest assured that there will always be people in Taiwan to help make assimilation a lot easier.
Conclusion
Studying abroad is a once-in-a-lifetime opportunity to immerse yourself and learn about a foreign culture and society. With so many options to study abroad, the decision-making process can be overwhelming. However, for the reasons listed above, I urge you to not overlook Taiwan as a possible study abroad destination. Studying abroad in Taiwan was the highlight of my college career. I would not hesitate to go back for a second semester if given the opportunity.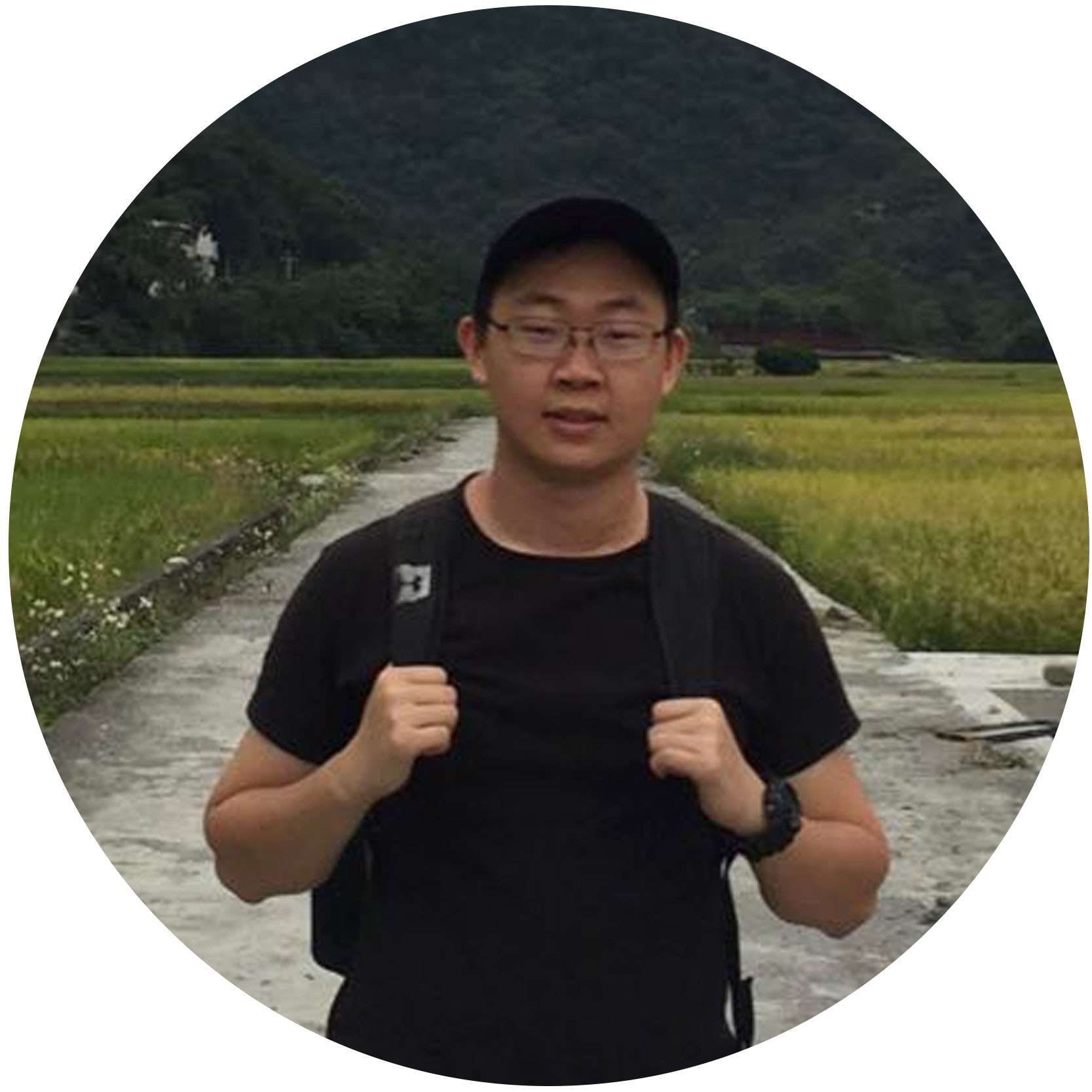 Study Abroad Programs: National Taiwan University summer research, and fall semester
Program Location: Taipei, Taiwan
Other Countries Visited: Malaysia, Singapore, Thailand
Home University: UC Berkeley
Major: Engineering Physics, EECS Minor
Year: Senior, graduating fall 2020
Dexter is a fifth year at UC Berkeley with interests in electrical engineering, physics, and Chinese. Ever since traveling to Taipei for vacation in January of 2019, he has wanted to study abroad in Taiwan for the long term. He spent a total of six months abroad and was involved in activities such as hiking, snorkeling, and Fire Dance Club. Some of his favorite memories include swimming with sea turtles off the southern tip of Taiwan, taking night tours of nearby islands via motorcycle, and stuffing himself with hotpot on a regular basis. He hopes to one day return to Taiwan and pursue a career in education or engineering.