3-MINUTE TRAVEL GUIDE:
BEIJING, CHINA
DON'T FORGET TO PACK Some N95 respirator face masks. Air quality is getting better but
the winter months can get pretty bad for those arriving in the spring semester
and it's never a bad idea to have them on hand; plus, its considered courtesy to
cover your face with a mask if you have a cold.
BEST LEFT AT HOME Clothes and accessories. Bring enough for the first few weeks,
but there are so many kinds of clothes and accessories to buy in Beijing—
there's literally something for everyone. It's super cheap too!
WHERE TO LIVE The Peking Zhongguanyuan Global Village dorms are the best option.
UCEAP students usually get a small apartment with one to two roommates (everyone gets their own room)
with a shared bathroom and small living room.
It's right across the street from campus and the perfect place
to meet up with friends for a night out or for a quiet evening in the quad area.
There are a lot of study rooms there too!
BEST EATS NEAR CAMPUS Our go-to place was a Korean pork belly BBQ place near the Wudaokou subway station.
It was called 돈 Café: Pork Fusion Restaurant (香猪坊) and was perfect for large groups. There are tons of Korean restaurants as well as other kinds of international cuisines around the Wudaokou area (which is near Tsinghua University and Peking University).
FAVORITE CHINESE ACTIVITY Riding your OFO or Mobike shared bike down the wide Beijing boulevards or through the hutongs (alleys).
It's the best way to experience the city and explore new places.
WHERE TO STUDY Peking University has tons of cafés on campus perfect for studying.
My favorite was the one in Building 3 because you could lie on stairs, which doubled as couches and the windows
were floor to ceiling (lots of natural lighting). Outside of school, Bunny Drop, Bridge Café and the
countless little cafés in Sanlitun and Nanluoguxiang offer quiet places to study and a chance to explore.
MUST-TRY LOCAL DISH Anyone who goes to Beijing has to try Jianbing at least once.
It's kind of like a crepe but it's wrapped in an egg and filled with scallion,
coriander, hoisin sauce and optional meat. It's the perfect
on-the-go meal when you have to rush to class or on a late night in Sanlitun.
BEST PHOTO OP For the best photo op or best hike, head to the Summer Palace.
There are usually fewer people there than the Forbidden Palace and there 's more
freedom to move around, take pictures and explore. Hike up Longevity Hill or
grab a friend and paddle your way around the giant Kunming Lake.
Other places include the Gubei Watertown and Great Wall,
but go before tourist season (late April—November).
BIGGEST FAIL Wearing shorts in the early months of spring. You'll definitely get this: "You're not from here, are you?"
Also, avoid stepping on the frozen ice of a lake right after it snows. It's not ready for human weight yet.
BUY THIS Western desserts with an Asian twist at Doko Bar.
NOT THAT The cute accessory stores you see in Nanluoguxiang attract a lot of tourists but are overpriced.
Instead, shop for less than half the price online (on Taobao) or from the
many independent artists who sell unique, handmade items.
MOST INTERESTING CLASS Chinese Perspectives on Global Affairs—the unfiltered version of current
and future Chinese policies with the addition of international classmates and plenty of heated arguments and debates.
BEST PART OF THE PROGRAM I went to two other study abroad programs, and none of them were as integrating as this one!
You're literally thrown into the student and local life at Beijing, and I was able to make friends with people from all across the globe.
International students and local students, locals and foreigners—everyone is in it together.
It's a very adventurous program which challenges you to step out of your comfort zone.
When you do, you'll find just how much a city like Beijing has to offer.
UNFORGETTABLE WEEKEND TRIPS I went to Tokyo with my roommate over the Tomb Sweeping holiday. Others went to Sichuan (a must visit), Shanghai, Kunming and other cities across China. The best thing about studying in Asia is the sheer amount of public transportation
and the proximity of different countries; you can travel all you want.
FAVORITE UCEAP TRIP Traveling to Nanjing on the high-speed rail, meeting up with the Shanghai UCEAP students,
becoming a tourist attraction, learning about the course of Modern Chinese history, and hogging all the McDonald's ice cream while we were at it.
BEST LOCAL EVENT  The Dragon Boat Festival during the Duanwu Festival period.
Head to a southern city (with rivers) to witness the high energy races full of tradition, culture and food.
BONUS PRO TIPS Get a Beijing transportation card (available at subway stations); it will be key to your survival.
Also, set up a Chinese debit card after you get certification from the university. Finally, get an
OFO or Mobike account because riding a bike is convenient, healthy and gets you through traffic.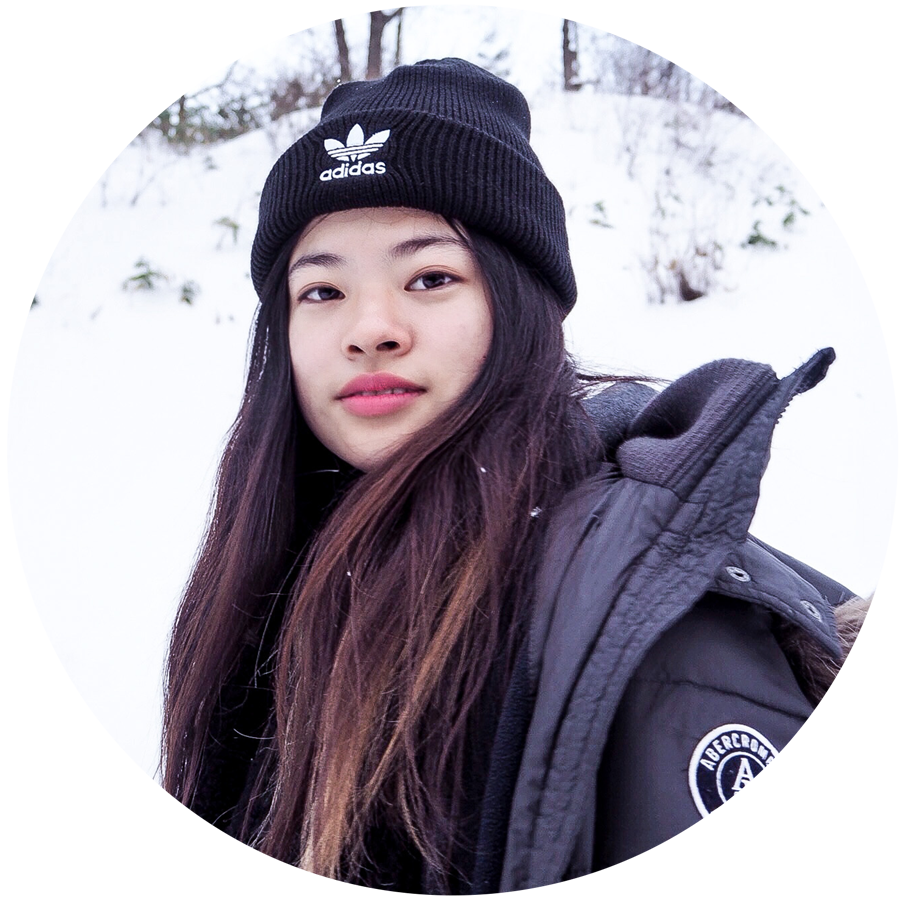 Anna Lai
Study Abroad Program: Yonsei University (fall 2016), Peking University (spring 2017), and University of Cambridge (summer 2016)
Program Locations: Seoul, South Korea, Beijing, China, and Cambridge, UK-England
Other Countries Visited: Spain, Denmark, Japan, Hong Kong, China, Korea
Home University: UC Los Angeles and UC Irvine
Major: Asian Studies
Year: Senior (Graduating June 2018)
Anna is an Asian studies major from Los Angeles. She is focused on studying Trans-Pacific relations, especially between the East Asian region and the United States. She passionately believes in the importance of learning global perspectives in international relations. Traveling abroad has allowed her to hear a multitude of voices and opinions and meet countless friends from across the globe. Anna plans to continue contributing her voice and extending her international scope by studying at the London School of Economics after her graduation from UCLA. Outside of her studies, she loves traveling and enjoying all the different cuisines from around the world. Her fondest memories abroad include late-night dinners and study dates with friends. She hopes to encourage everyone to go out and travel, learn, and open their minds to the colors and richness of cultures and people our world has to offer. Learn more about Anna's study abroad experiences on her blog, The Little Book of Travels.