Long before the lure of free Wi-Fi, the world's most famous geniuses and artists have sought out cafés to eat, drink, share ideas, mingle with friends and, of course, create literary masterpieces.
While some of the great writers of our time may be gone, their old haunts and favorite cafés remain. We've picked out just a few of many well-known cafés you can visit while abroad. So pull up a chair, order a cuppa joe and savor the places where Hemingway, Kafka and Stein shook off their writer's block and found inspiration.
The Bistros of Paris, France
There is a certain je ne sais quoi about Paris that has been attracting expats and creatives for over a century. Its literary scene and café culture is an attraction every writer should experience at least once.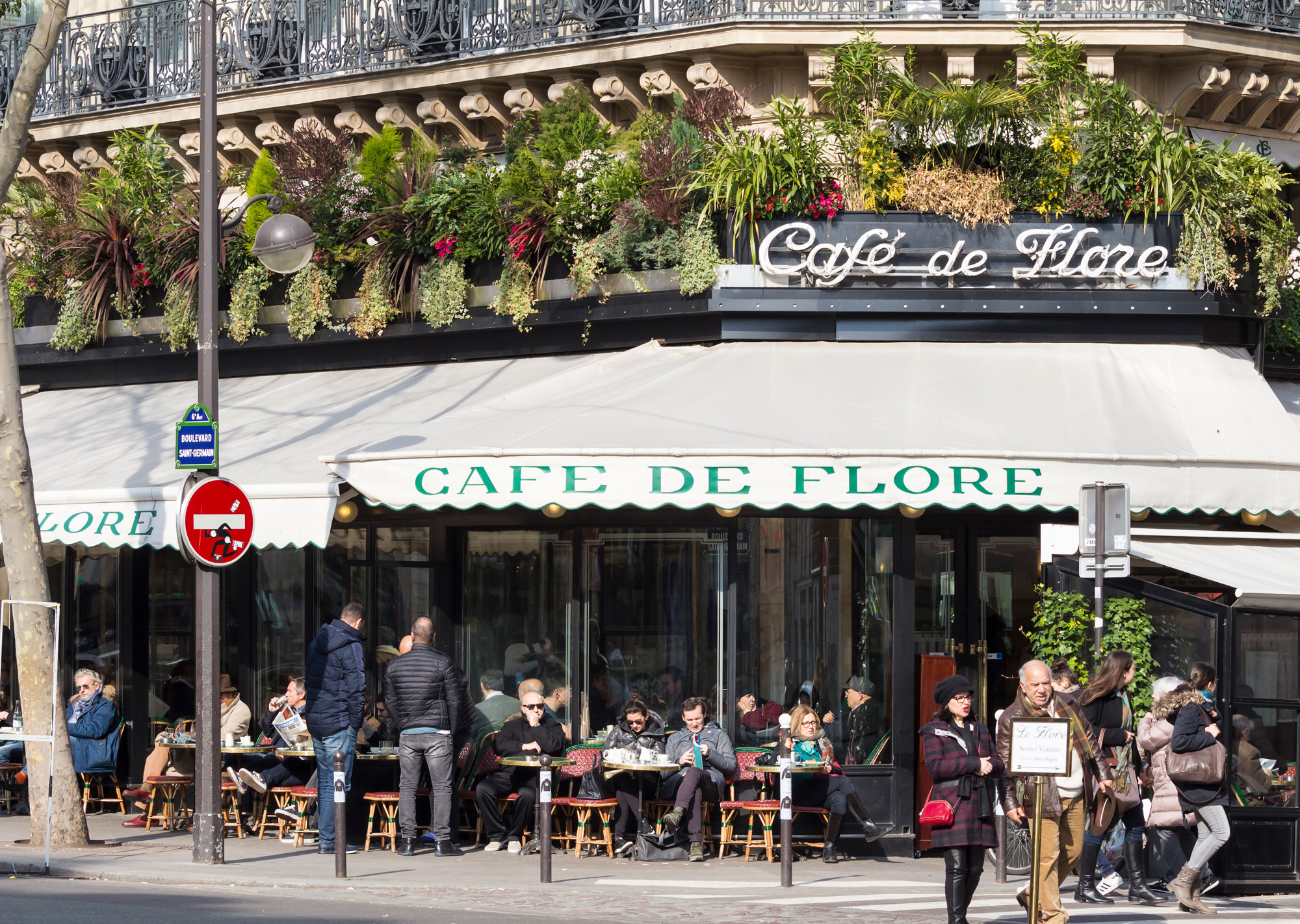 La Rotonde
Paris' 6th arrondissement, frequented by the artistic, sleek and fashionable, is home to La Rotonde brasserie. Famed authors such as F. Scott Fitzgerald, Ernest Hemingway, Gertrude Stein and T.S. Eliot were regulars at this legendary café. Hemingway wrote about La Rotonde in The Sun Also Rises as Jake Barnes laments, "No matter what café in Montparnasse you ask a taxi-driver to bring you to…they always take you to the Rotonde."
Address: 105 Boulevard Montparnasse
10-minute walk from Institut d'Etudes Politiques
Les Deux Magots
Literature majors at Sciences Po Paris appreciate Les Deux Magots, popular with such greats as Simone de Beauvoir, Jean Giraudoux and Jean-Paul Sartre. In 1933, the café asserted its intention to play large in the literary world by creating the Prix des Deux Magots. Designed as an alternative to the Prix Goncourt, which was considered 'too academic,' the Prix des Deux Magots literary prize was first awarded to then unknown author, Raymond Queneau for his book Le Chiendent ("The Bark Tree").
Address: 66 Place Saint-Germain-des-Prés
10-minute walk from Sciences Po Paris
Café de Flore
Creating a friendly rivalry with its neighbor, Les Deux Magots, Café de Flore created its own annual literary prize in 1994, the Prix de Flore, to be awarded to promising authors of French-language literature. Café de Flore added a unique addition to their cash prize: a glass of Pouilly-Fume white wine at the café every day of the year. With an art deco interior and sidewalk seating, it's easy to see why this spot was a Left Bank favorite of Ernest Hemingway, Jean-Paul Sartre and Simone de Beauvoir as well as Pablo Picasso.
Address: 172 Boulevard Saint-Germain
10-minute walk from Sciences Po Paris
La Closerie des Lilas
The 'lilac arbor' café claims its place in literary history with a bronze plaque commemorating Ernest Hemingway, who once lived just down the block and wrote about the statues near the café in The Sun Also Rises. Under the surrounding shade trees, fellow writers, F. Scott Fitzgerald and Ford Madox Ford also made La Closerie des Lilas their writing office. Order the café creme on a cold Parisian morning.
Address: 171 Boulevard du Montparnasse
Take the Metro from the UC Study Center or Sciences Po Paris
Cafés of Prague, Czech Republic
In a country where political icons double as writers and playwrights, Czech literature has intricately intertwined with politics. All the political change weathered by the country has inspired a special brand of gallows humor and irony that is uniquely Czech.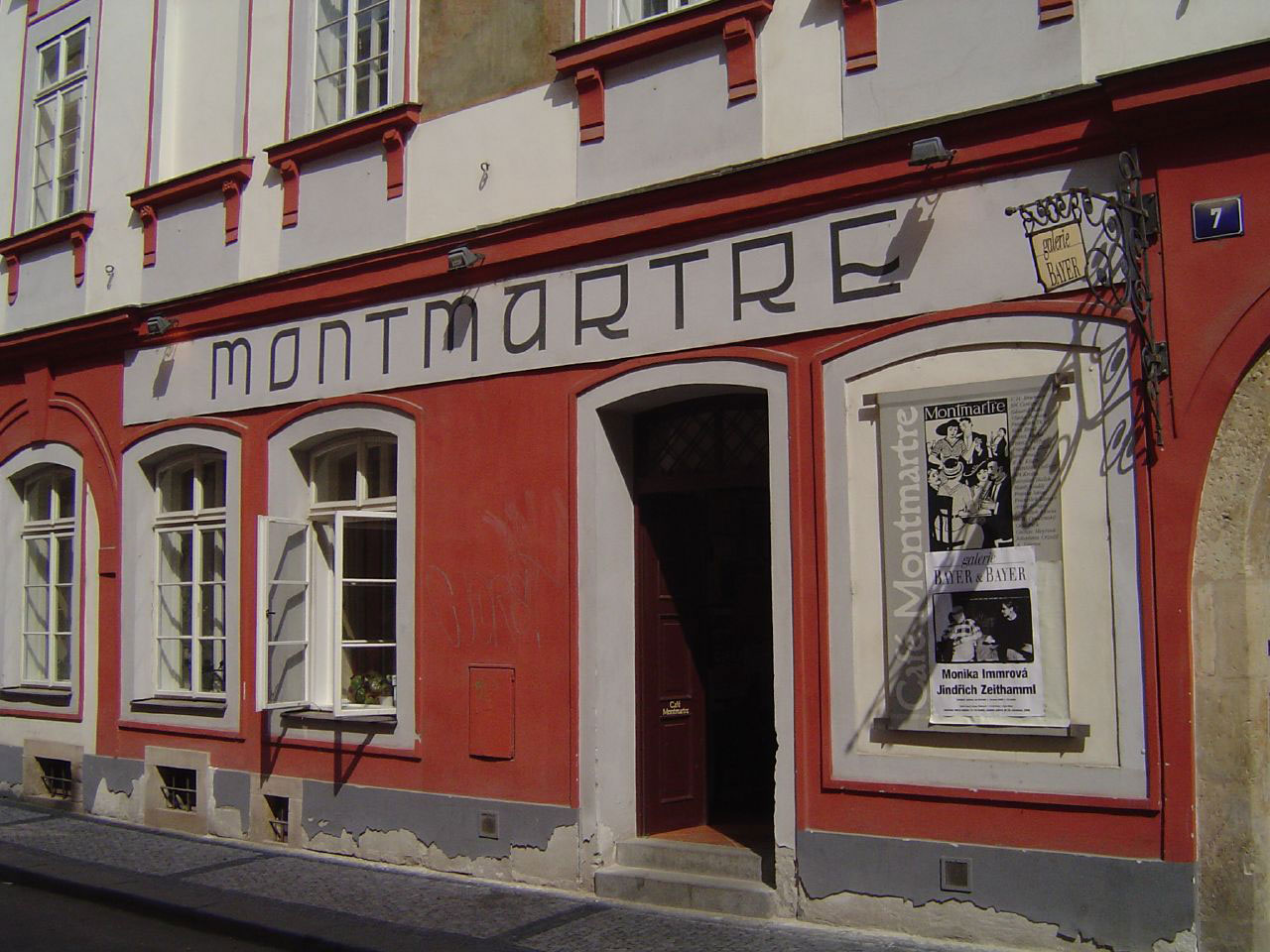 Café Montmartre
The intellectual hub for German and Czech writers, Max Brod and his close friend, Franz Kafka, frequented Café Montmartre prior to its closing during the Second World War. The Montmartre remained closed for 50 years but was revived in the 1990s. Recent reviews indicate an authentic atmosphere but grumpy staff. Tip: Bring small bills, a few well-practiced Czech phrases for your order and a sense of humor.
Address: Řetězová 7, Praha 1
7-minute walk from Charles University, host to the Central European Studies program, or 20-minute walk from the Prague Film and TV School
Writers' Pubs of Dublin, Ireland
The passionate, creative and fun personality of the 'land of saints and scholars' has long been shaped and inspired by the poems, plays and novels penned by Ireland's literary greats. Because travelers in Ireland often spark an exchange of culture through music and storytelling, don't be surprised if you're called upon to share a story of your own.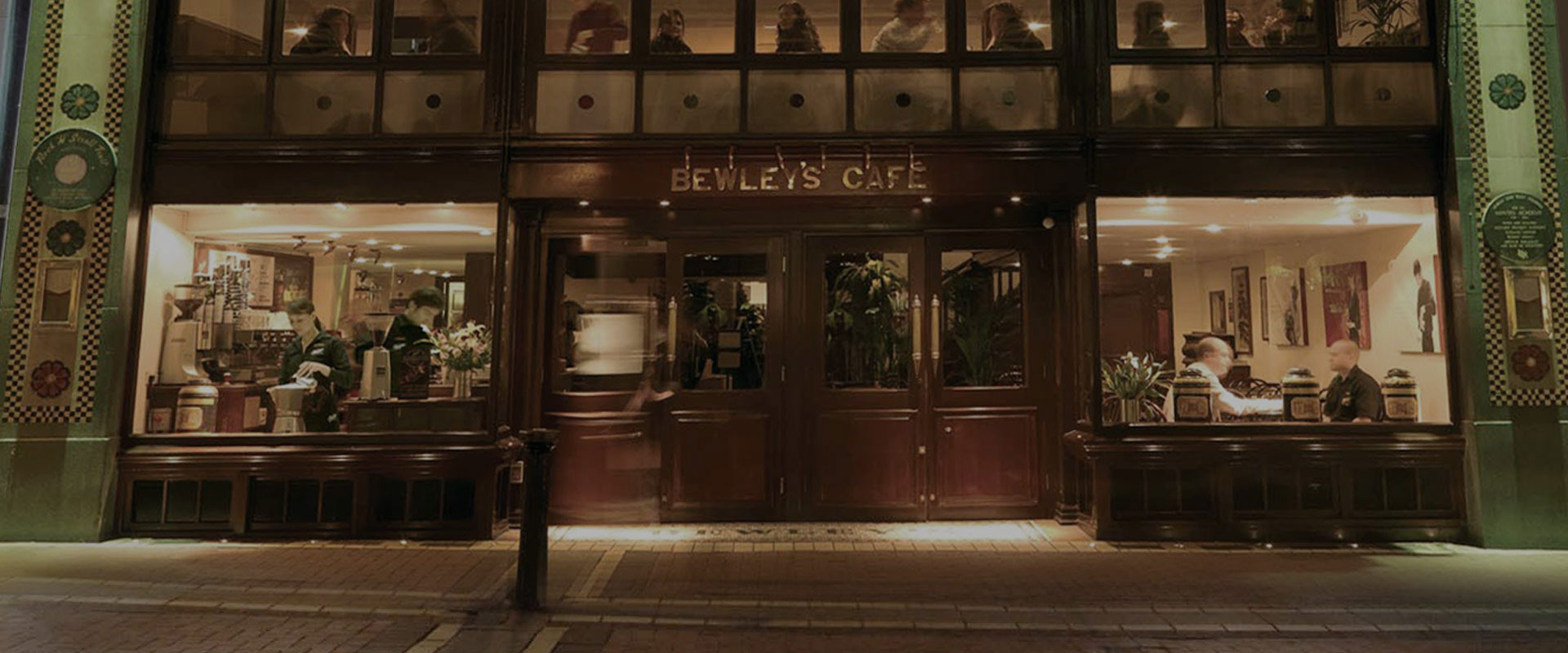 Bewley's on Grafton Street
Influenced by the grand cafés of Paris, Bewley's on Grafton Street has been the favorite public reading spot since 1927. Over the years, Bewley's has played host to literary figures such as James Joyce, Patrick Kavanagh, Samuel Beckett and Sean O'Casey. They now serve fair trade coffee (the beans are roasted on site) and tea. Order a mixed berry scone or slice of fresh cake with your cuppa and curl up with your favorite page-turner.
Address: 3 South Great George's Street
A 7-minute walk from the center of the Trinity College Dublin campus (be sure to stop and see the lavish Book of Kells on your way)
Literary Teahouses in Edinburgh, Scotland
The landscape of Scotland has long inspired writers, giving rise to some of fiction's most memorable characters: Dr. Jekyll and Mr. Hyde, Sherlock Holmes and Harry Potter to name a few. There are many rewards for book lovers living in a city where the written word is proudly celebrated, including discovering quotes from famous authors displayed all over town.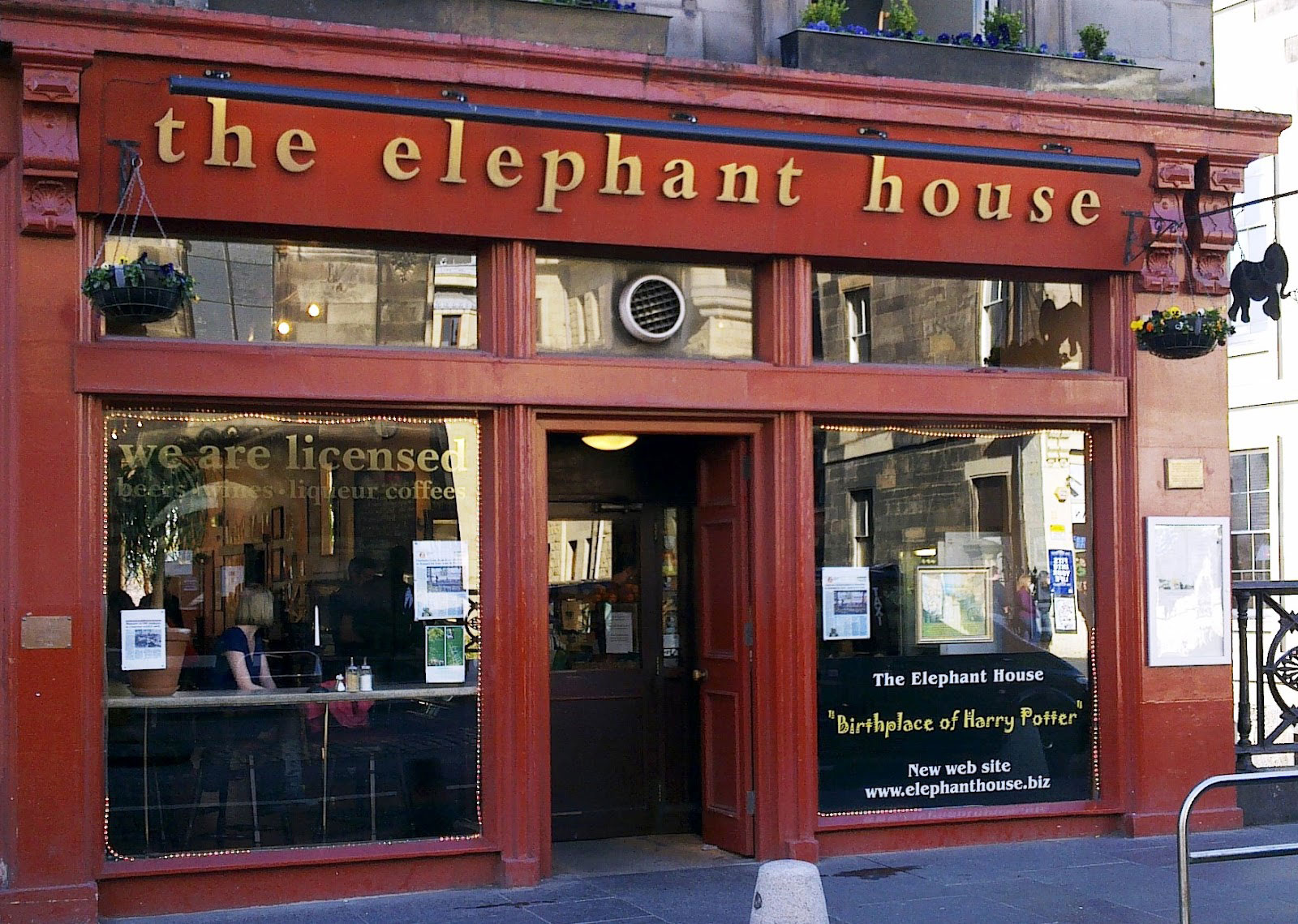 The Elephant House
Recently made famous by J.K. Rowling, author of the Harry Potter series, the back room of The Elephant House overlooks Edinburgh Castle and George Heriot's School (perhaps the inspiration for Hogwarts). Order a pot of Scottish Breakfast Blend tea, settle in and enjoy the elephants that cover the walls.
Address: 21 George IV Bridge
6-minute walk from the University of Edinburgh (stop and tour the National Museum of Scotland along the way)
Writers' Cafés in Italy
Italy is where the dolce stil novo (or 'sweet new style') of love poetry was born. The country of Dante, Petrarch and Machiavelli is the ideal spot for aspiring writers and journalists to visit and savor.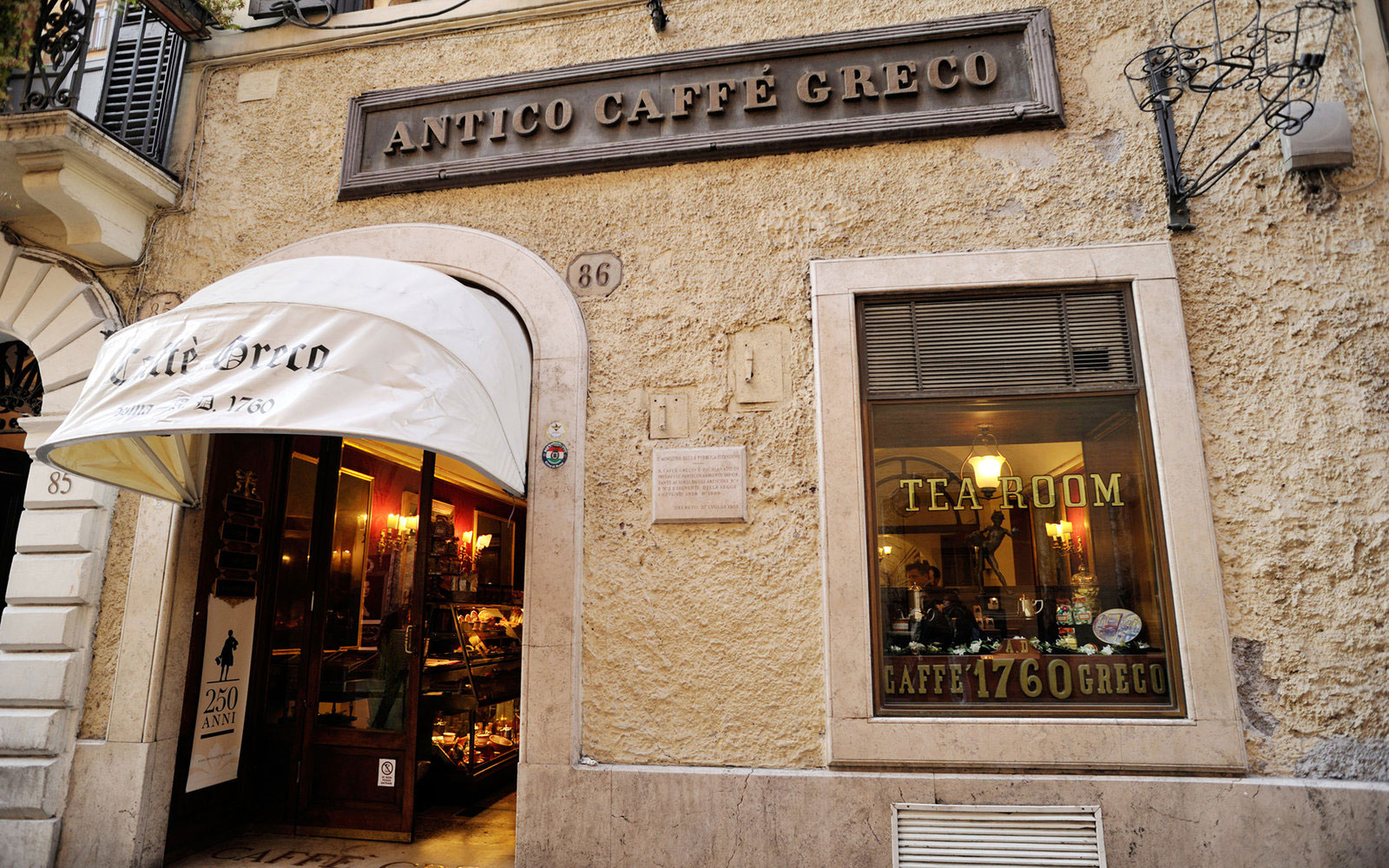 Florence – Caffe Le Giubbe Rosse
Dubbed l'Università delle Giubbe Rosse by the Italian writer Silvio Guarnieri, Caffe Giubbe Rosse hosted the editorial meetings of the magazines Lacerba and L'Italia Futurista. Journalists for the influential magazines Il Leonardo and La Voce were also regulars at the Florentine coffee house. The walls are covered with testimonials from its literary past, so Italian in Florence students can soak in the history.
Address: Piazza della Repubblica, 13/14r
A 10-minute walk from the University of California Center in Florence, across the Arno river
Rome – Antico Caffe Greco
Open since 1760, Rome's oldest coffee house, Antico Caffe Greco has played host to Lord Byron, Henrik Ibsen, Percy Shelley, Hans Christian Andersen and John Keats who lived nearby and was considered a regular at the café's marble-topped tables. The café teaches students of Art, Food, and Society how Romans take their coffee. Order cappuccinos only in the morning and sip it quickly while standing at the bar. Later, you can sit down to enjoy a caffè macchiato.
Address: Via dei Condotti, 86
20-minute walk from the University of California Center in Rome, near the Piazza di Spagna (Spanish Steps)
Do you find cafés ideal for writing or studying? Let us know about cafés abroad where you've found the right balance of ambience, sips, snacks and creativity!