Tasting regional foods and flavors is one of the most enjoyable things about studying abroad. From the street stalls to fine restaurants, find tastes and textures you've never encountered before. Just imagine all the fun you'll have sipping, crunching, slurping, and nibbling these noteworthy foods when you study abroad in Asia.
Flower pepper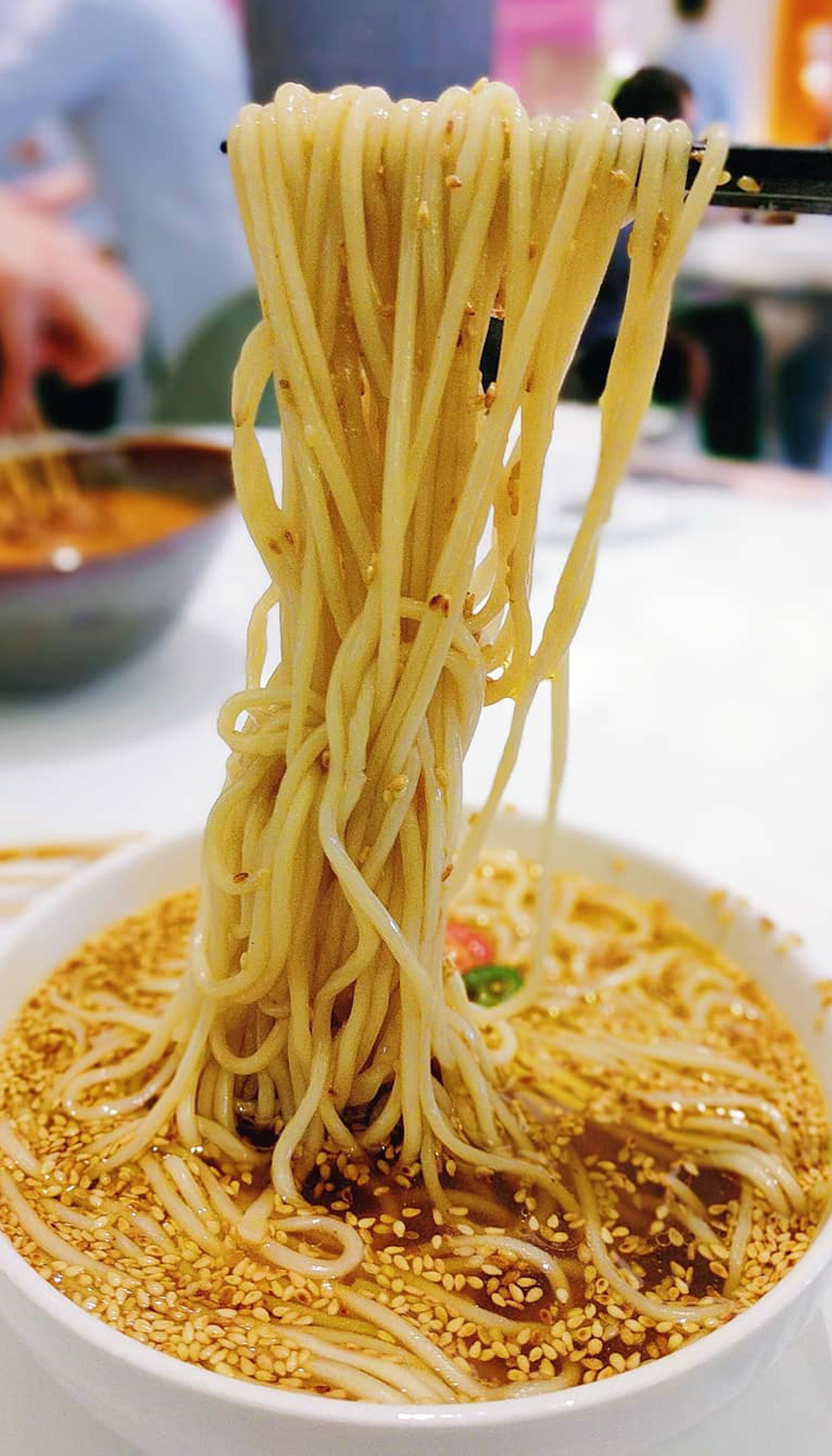 One of the extraordinary ingredients indigenous to China is the tongue-numbing flower pepper. These peppers are highly aromatic and fragrant, yet look like normal black peppercorns. The spice can be added to any normal dish and catch you off guard.
The noodles pictured are simple soup noodles, which tasted delicious, but with the spice it was off the charts. The best way I can describe it is as if there are millions of small needles pricking the insides of your mouth and tongue in a slightly painful (if you don't like it) but also pleasurable way.
Kevin Julian Chen, UC Irvine
Pineapple buns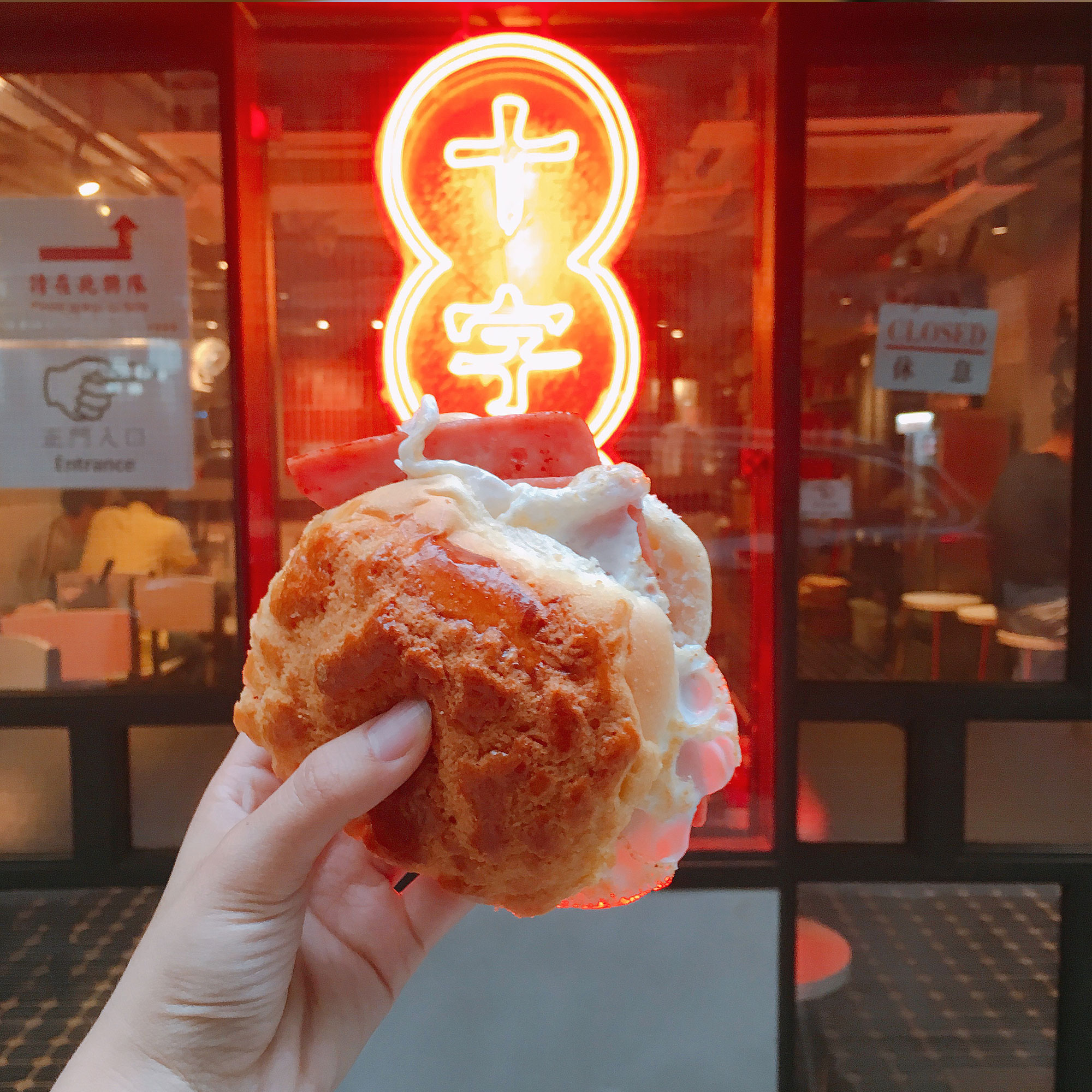 The sweet pineapple bun, so named because the top looks similar to the tropical fruit, is moist and fluffy on the inside with a crispy outer layer. Cross Café, in the middle of High Street in Hong Kong's Sai Ying Pun District, adds an unusual twist to this traditional Asian food. The sweet taste of the bun complements the rich, saucy egg yolk and salty ham sandwiched inside.
Octopus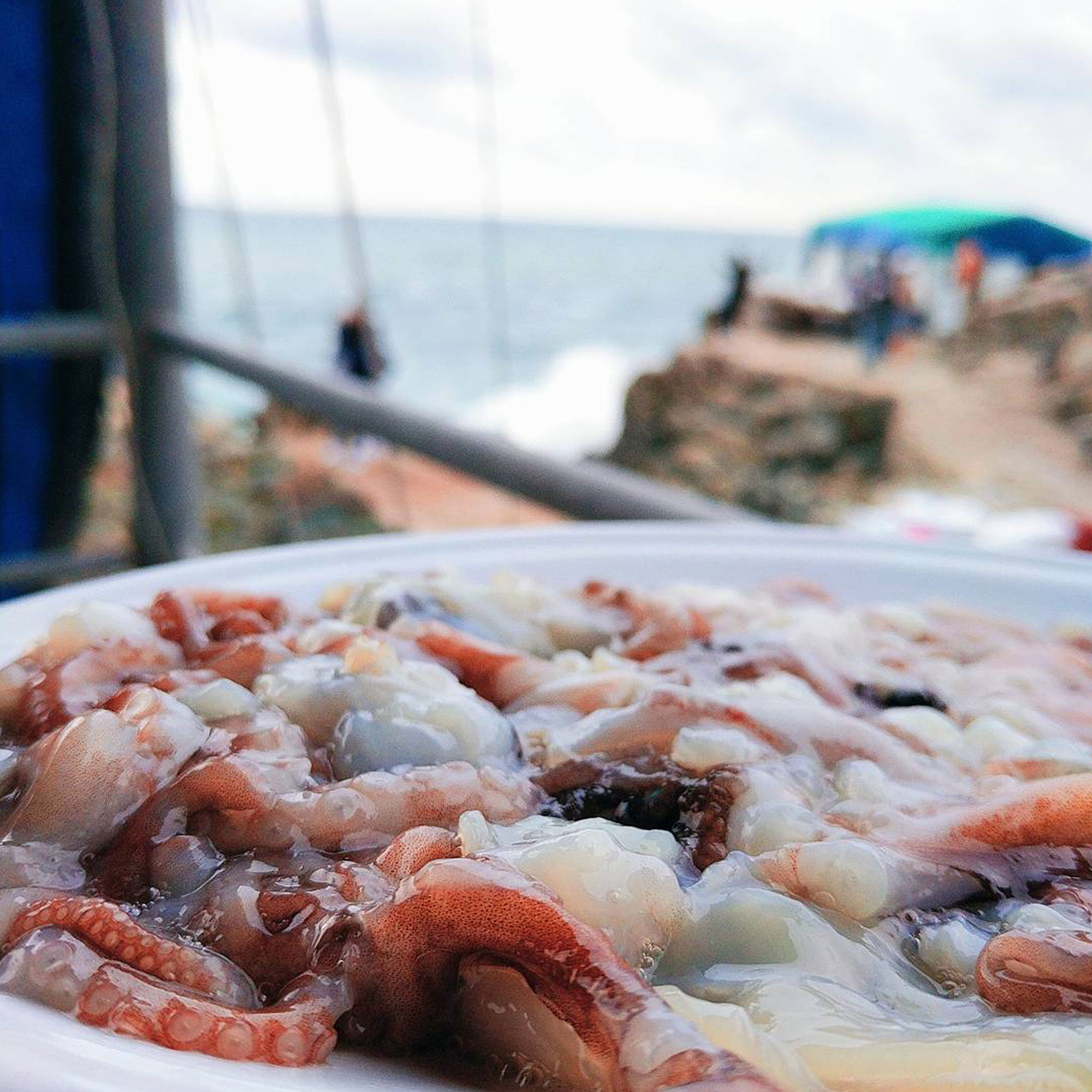 You can get fresh octopus from any fish market. The octopus is dead, but the nerves are still active so you can feel the tentacles move and stick to your mouth as you chew. However, the taste is as clean and salty as ocean water, and the sauces that come with it—salt and oil, soy sauce, or a vinegar chili paste—enhance the flavor even more.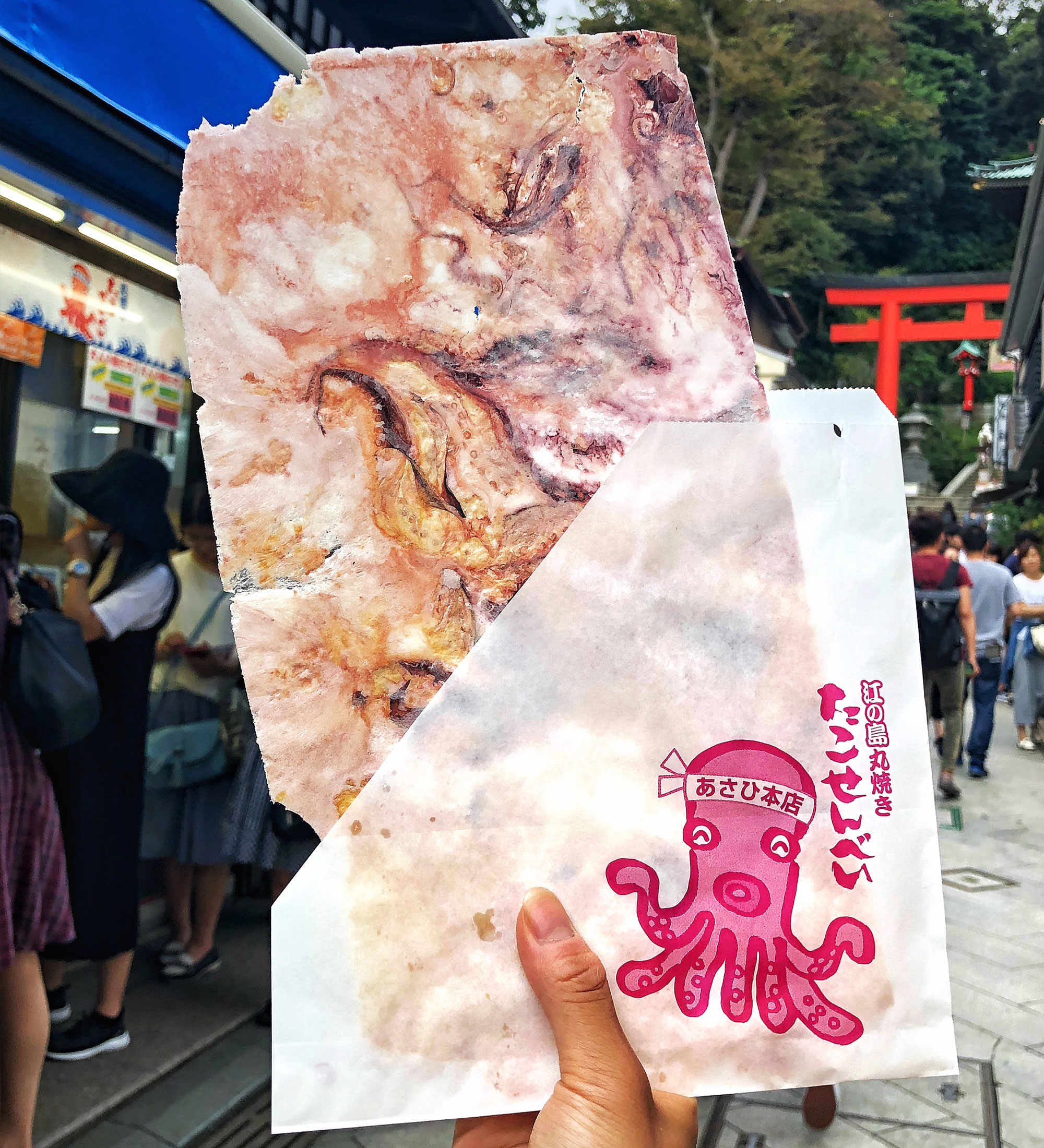 According to Olivia Koyama from UC San Diego, the rice cracker is made using the entire octopus. This rice cracker is a must-try when visiting Enoshima, a beach town outside of Tokyo. While you can buy it pre-packaged, most people queue so they can watch the tentacles being smushed and receive it hot and fresh. Fun fact: The Japanese word for octopus is tako.
Chicken rice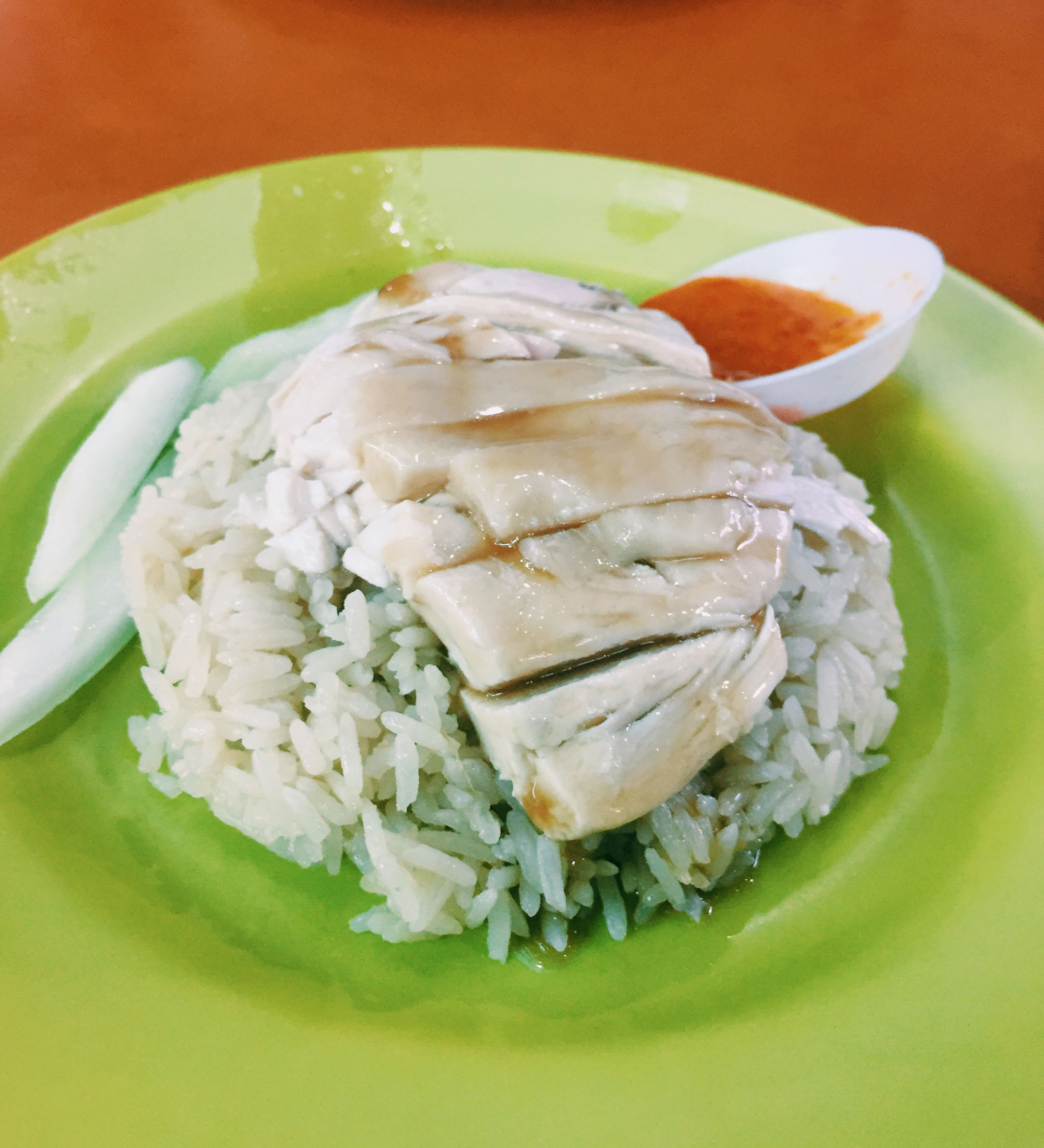 You can find chicken rice in almost every hawker stall center in Singapore. The rice is fragrant, having been cooked in stock, and the poached chicken placed atop it is tender, moist, and covered with flavorful gravy. The Tian Tian Hainanese Chicken Rice hawker stall has received the Michelin Bib Gourmand award and the praise of Anthony Bourdain. A plate of chicken rice will run you about $3.50 in Singapore currency, which is less than $3 US currency!
Shirako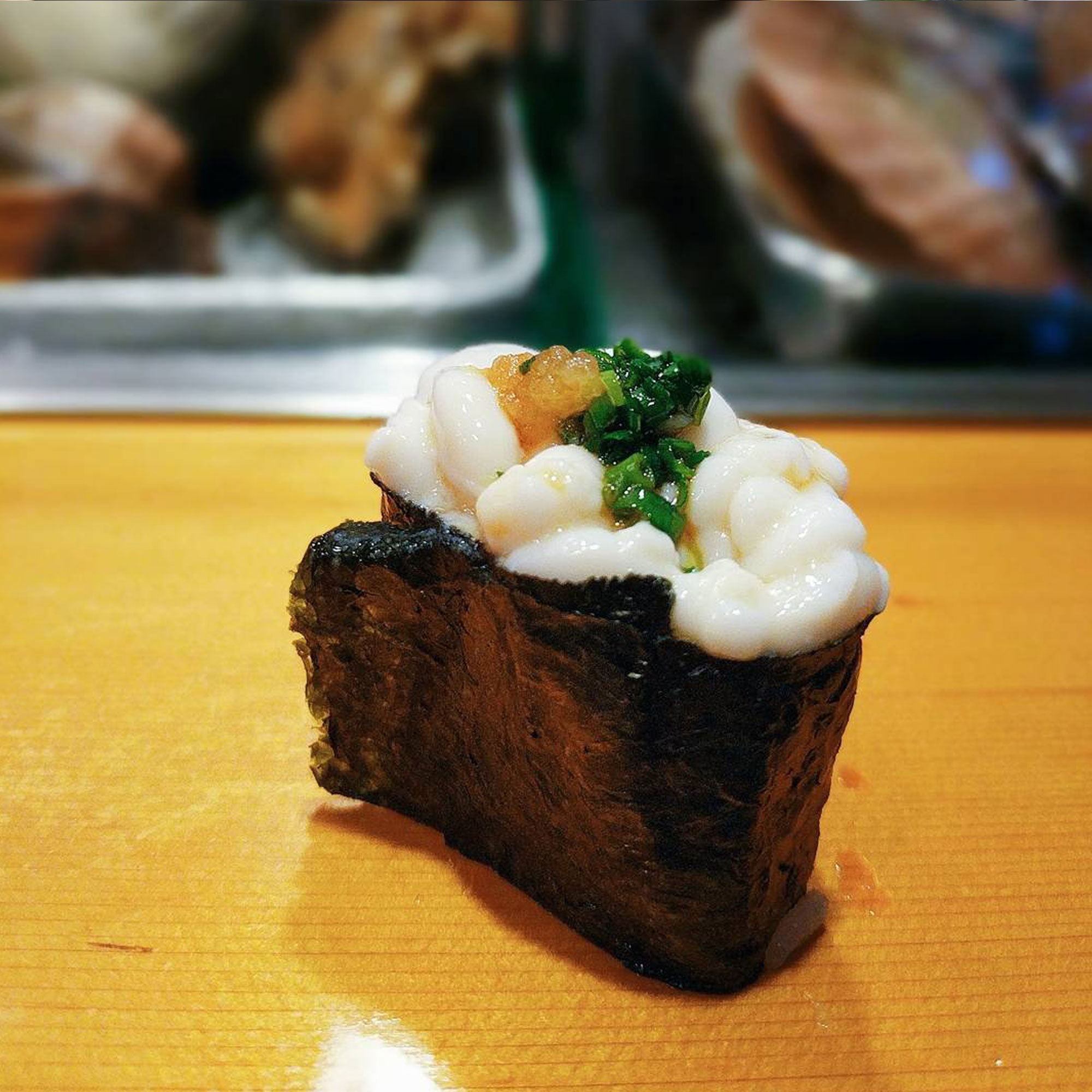 In Japan, shirako is the milt or seminal fluid of the cod fish. Common as sushi, it is overwhelmingly creamy and buttery, with a slight salty ocean flavor. If you have had uni before, the taste is comparable but much richer.
Hot pot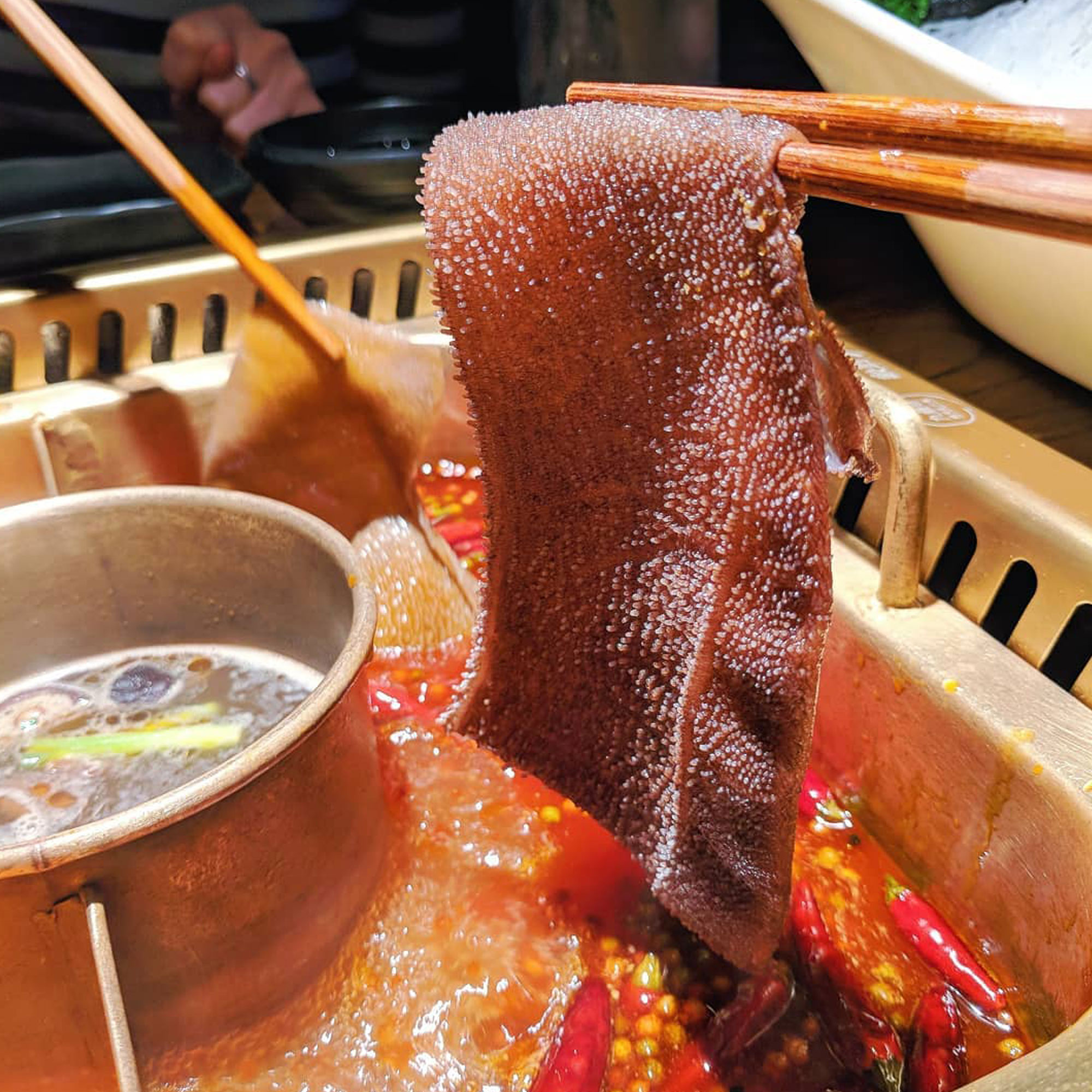 Hot pot is a staple across Asia, and in China you can cook almost any part of an animal in the hot pot. Tripe, or stomach lining, is very popular in Sichuan style hot pot. The extremely spicy soup flavor seeps into the crunchy, chewy tripe with its gamey flavor.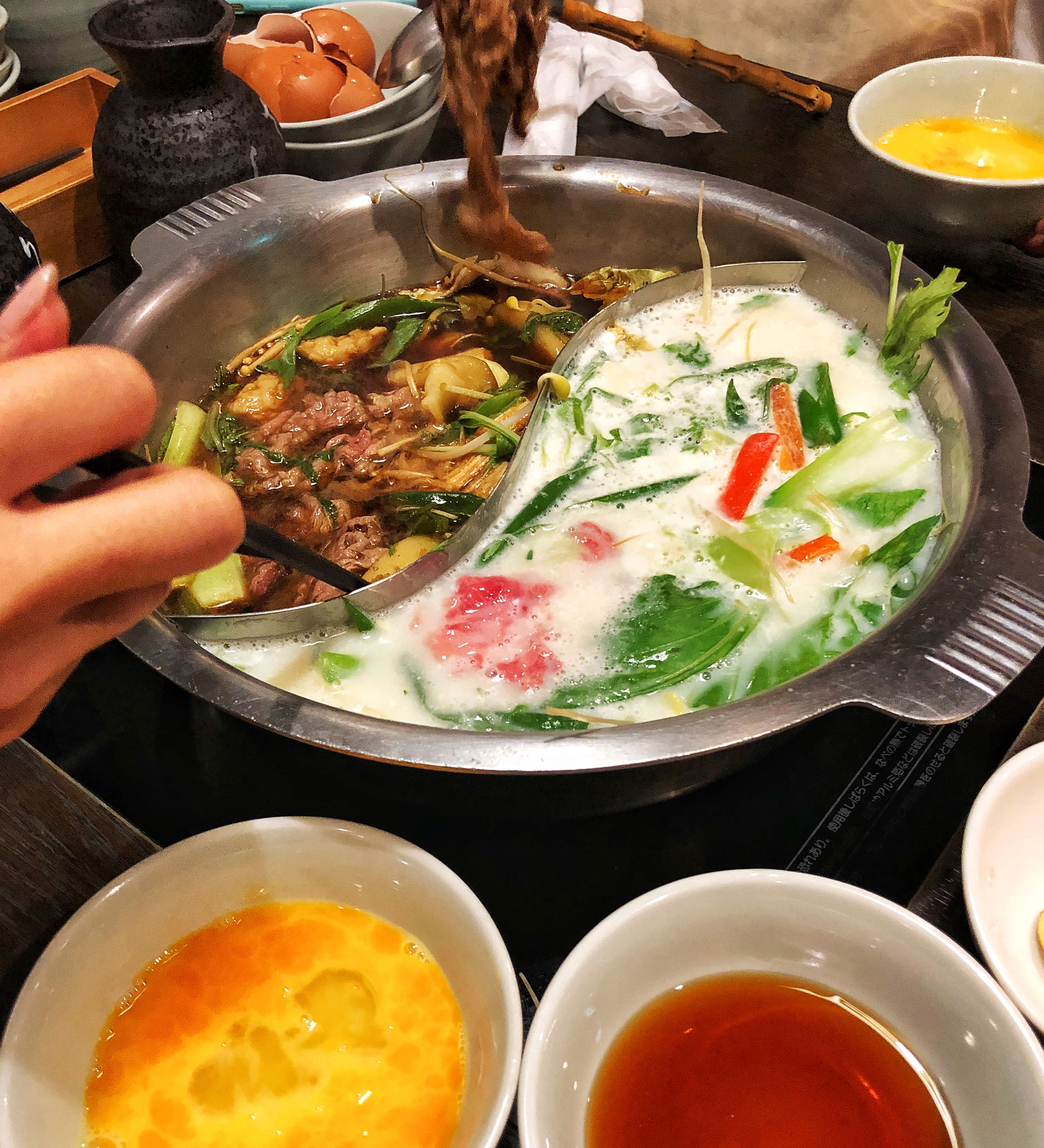 Sukiyaki is a type of hot pot that simmers thinly sliced meat and veggies in a shallow pot. The broth consists of soy sauce, sugar, and mirin. The sugary broth gives the meat a sweeter rather than savory flavor. But here's the special kicker: you dip the meat in raw egg before eating it. The tonyu-collagen soup on the other side of the dish consists of condensed oxtail soup, soy milk, and collagen, and uses a noodle broth and Goto salt for its dipping sauce.
Plumpy pancakes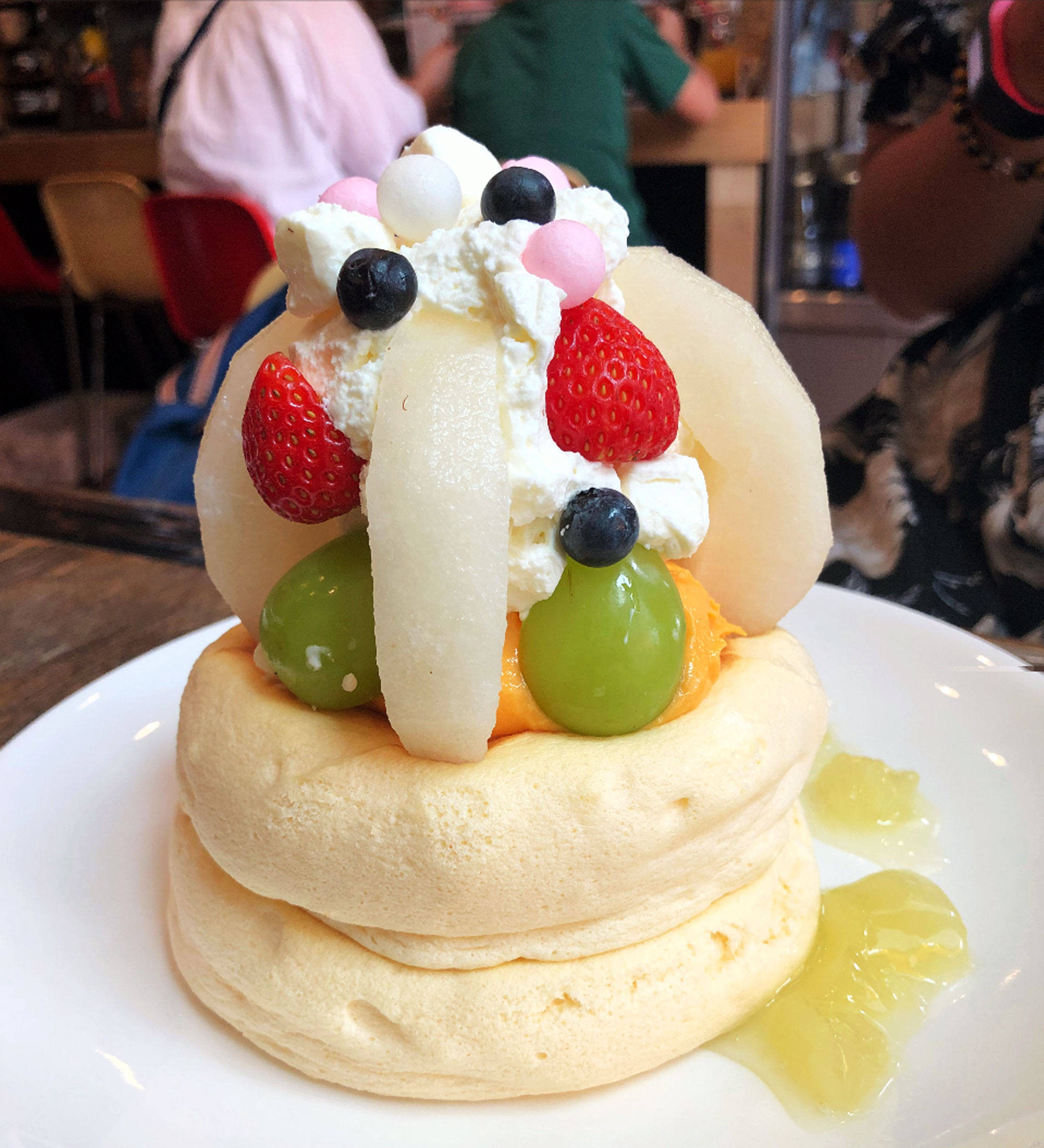 According to Olivia Koyama from UC San Diego, Japanese fluffy pancakes will always reign supreme. Not only are they adorable, but the texture is like a marshmallow. Fruit in Japan is seasonal, so you can always to expect it to be perfectly ripe.
Insects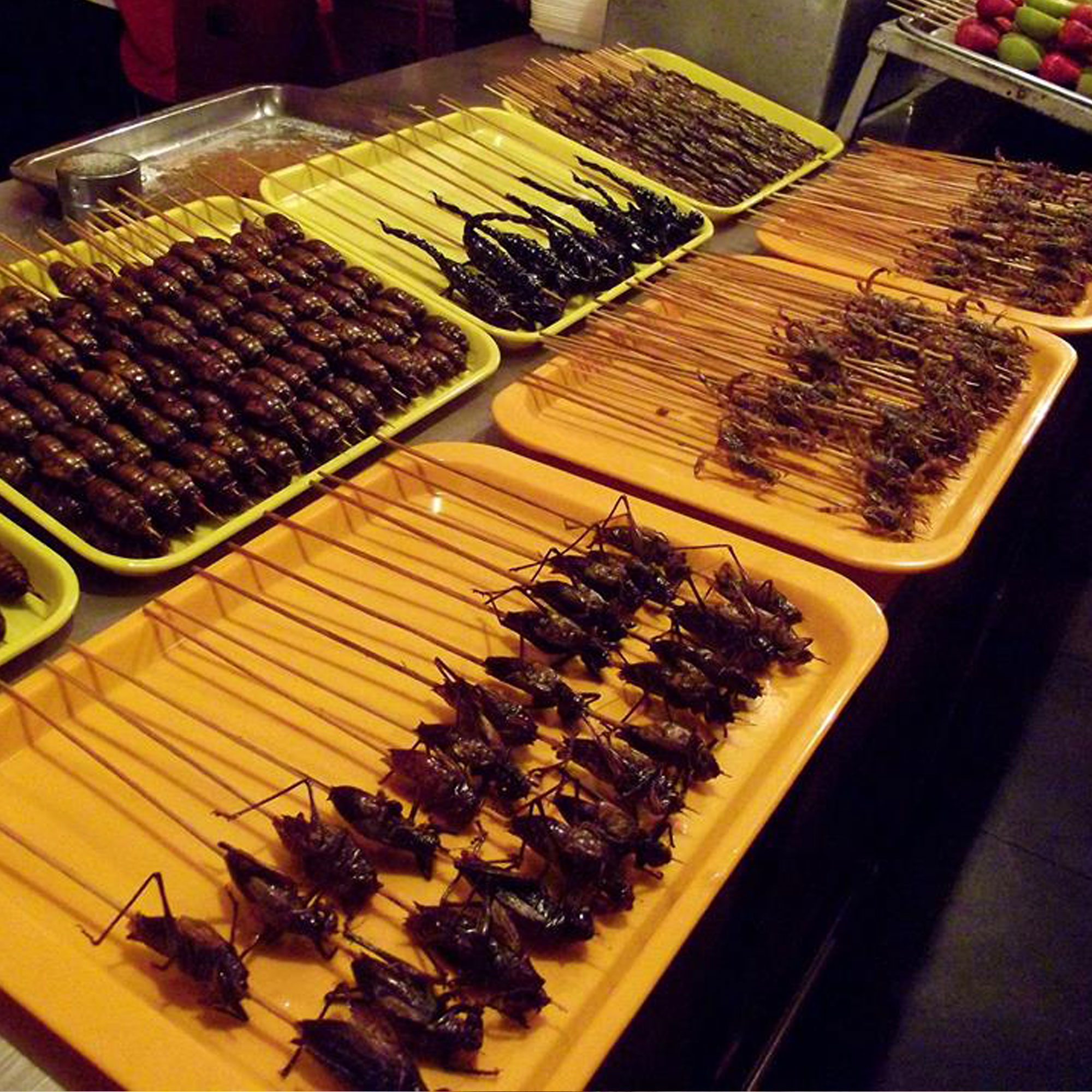 While bugs have been a part of Chinese cooking for a long time, city dwellers are consuming far fewer insects in favor of pork and chicken for protein. Still, markets provide a way for brave tourists and natives alike to eat the fried or roasted critters.
I chose to eat silk-worm cocoons, which need to be boiled first to remove the silk and are then fried, leaving a cocoon. It has a slight crunch while the center has a soft consistency like fried tofu.
Jaime Rodriguez, UC San Diego
Beef noodle soup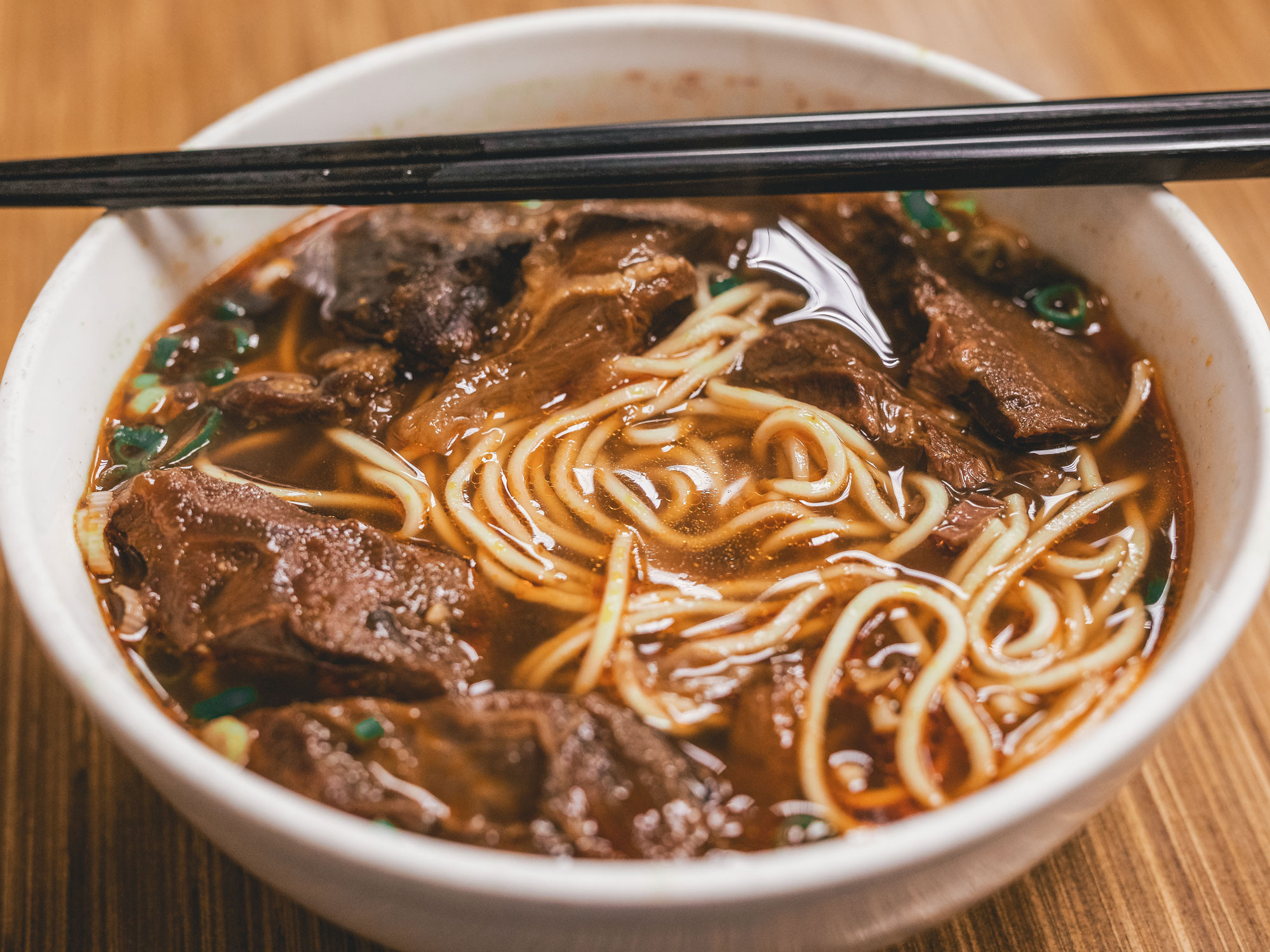 According to Deran Chan from UC Los Angeles, beef noodle soup is originally from Taiwan. Yong Kang Beef Noodle is a popular restaurant among tourists and the soup is exquisite. You will pay a premium. However, it is well worth the price.
Rice cakes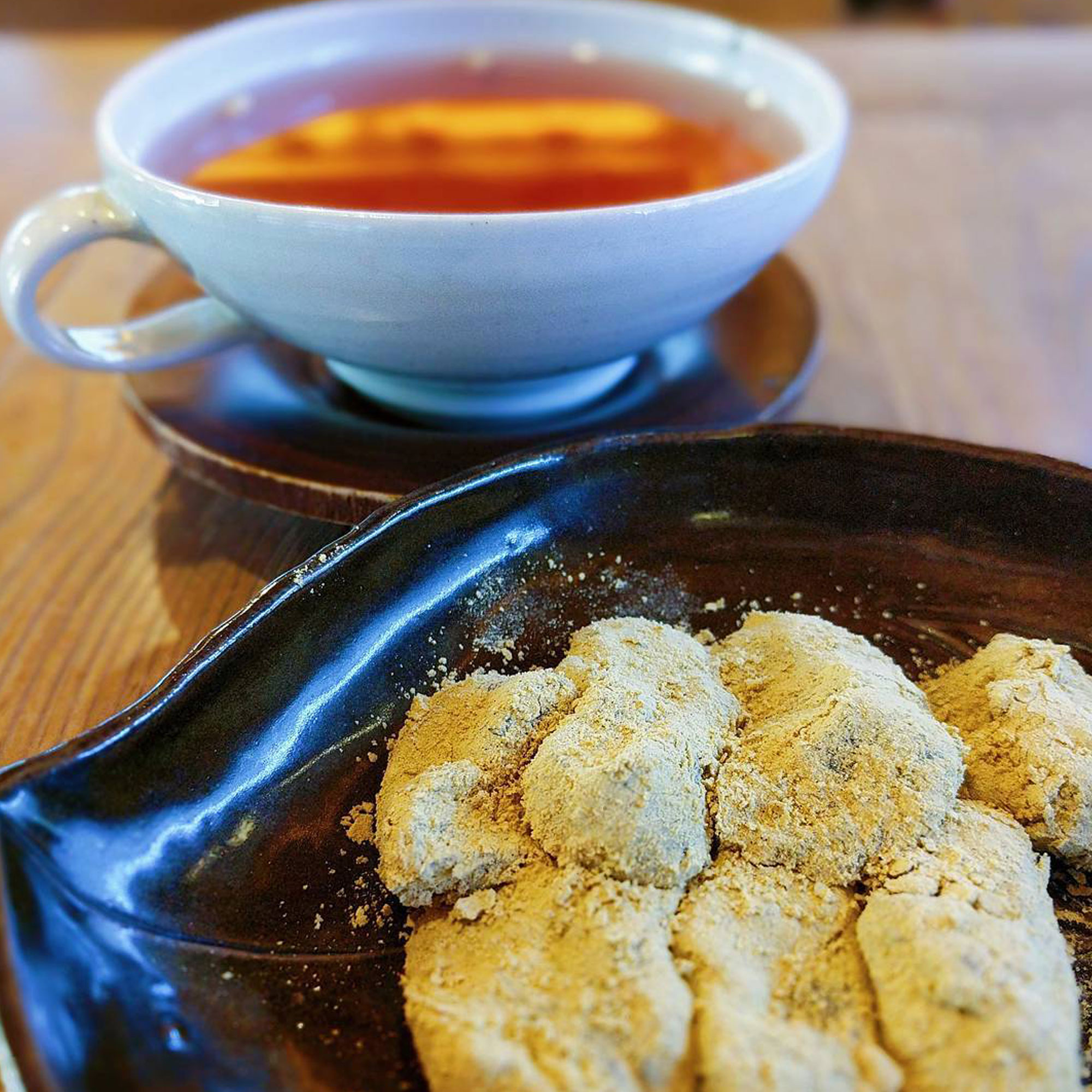 In China they're niangao, in Korea they're ddeok, in Japan they're mochi, and you can find them anywhere from street vendors to classy tea houses. Koreans also have a tea made from a berry that has the five flavors of salty, sweet, sour, spicy, and bitter. It is very tart and refreshing—a nice palate cleanser after the dense and chewy rice cakes.
Bún chả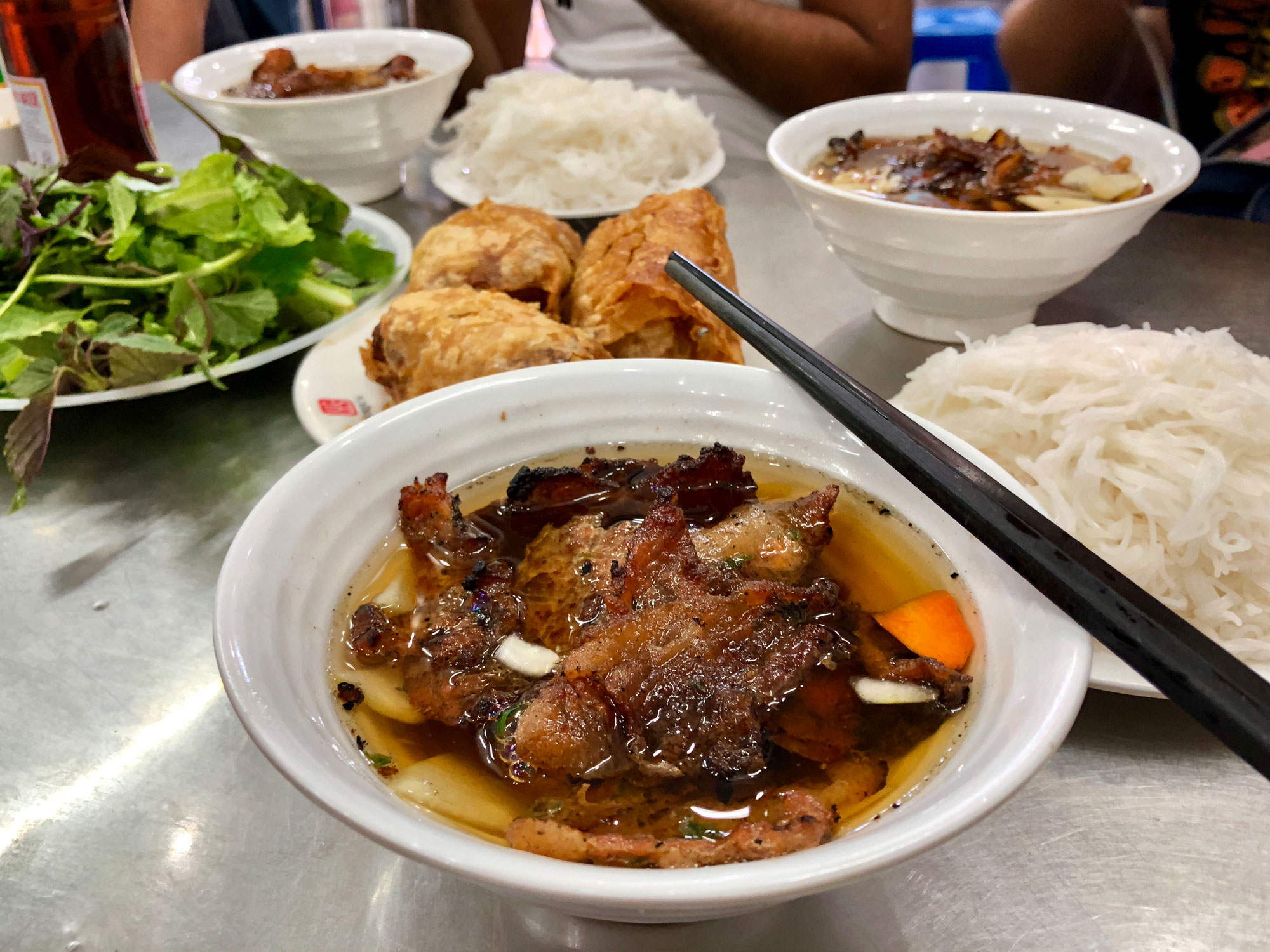 The Bún Chả Huong Lien restaurant in Hanoi, Vietnam, was made famous after Anthony Bourdain and President Barack Obama shared a table there in 2016. But the food speaks for itself.
The meat was grilled to perfection, with a soft, juicy texture. While dipping the vermicelli noodles in, you can just see the noodles soaking up the meaty, yet slightly fishy, savory broth. The flavor of this dish can be enhanced even more by adding some herbs to each bite.
Brandon Dang, UC San Diego
Cream puffs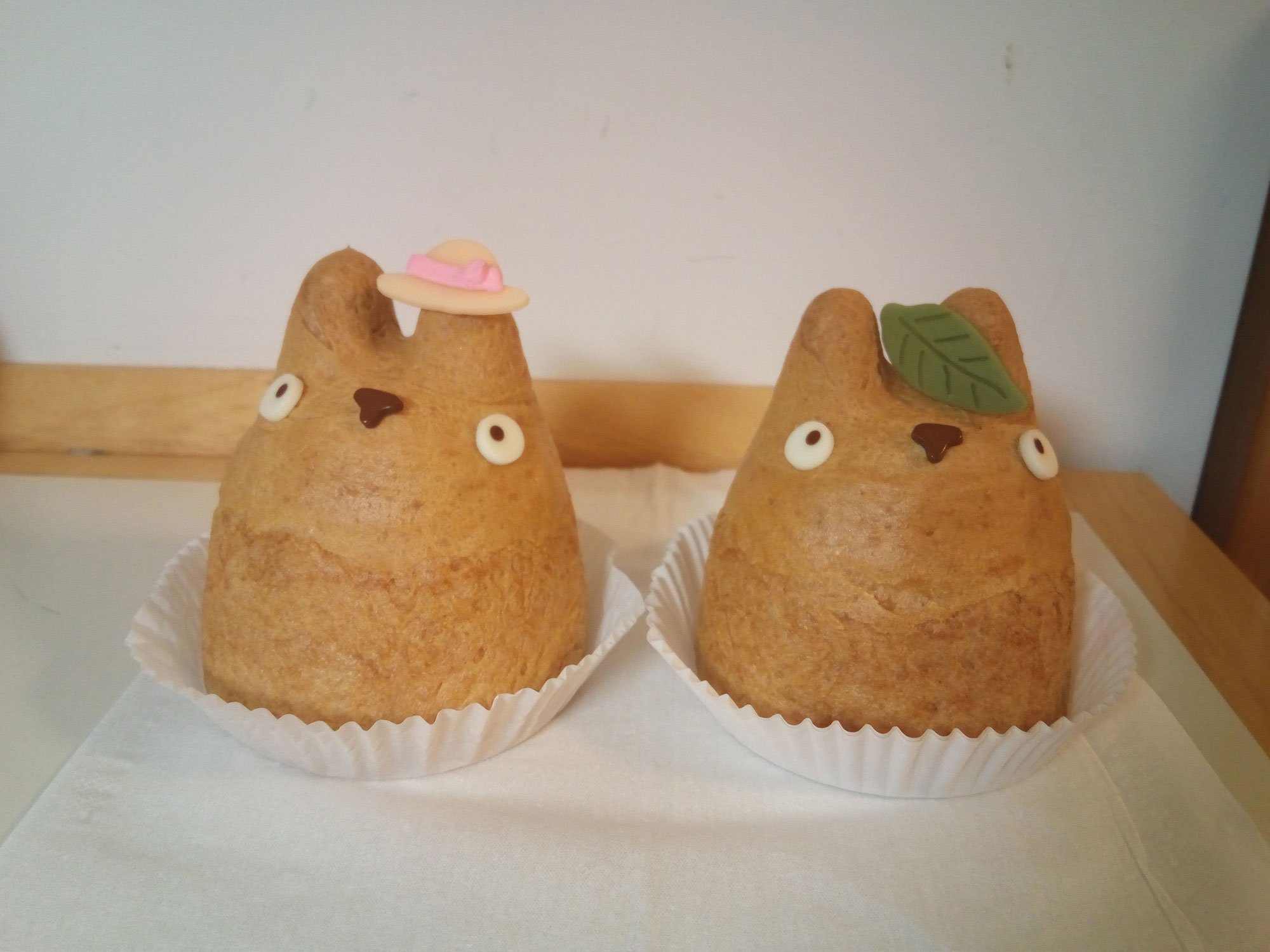 According to Hirari Watanabe from UC Davis, the creative shape of adorable Totoro in this Japanese cream puff make it hard to bite into. Happy memories of watching My Neighbor Totoro (the animated tale by director Hayao Miyazaki) aside, the crispy outer layer of pastry held a delicious fluffy cloud of vanilla cream.
Claypot rice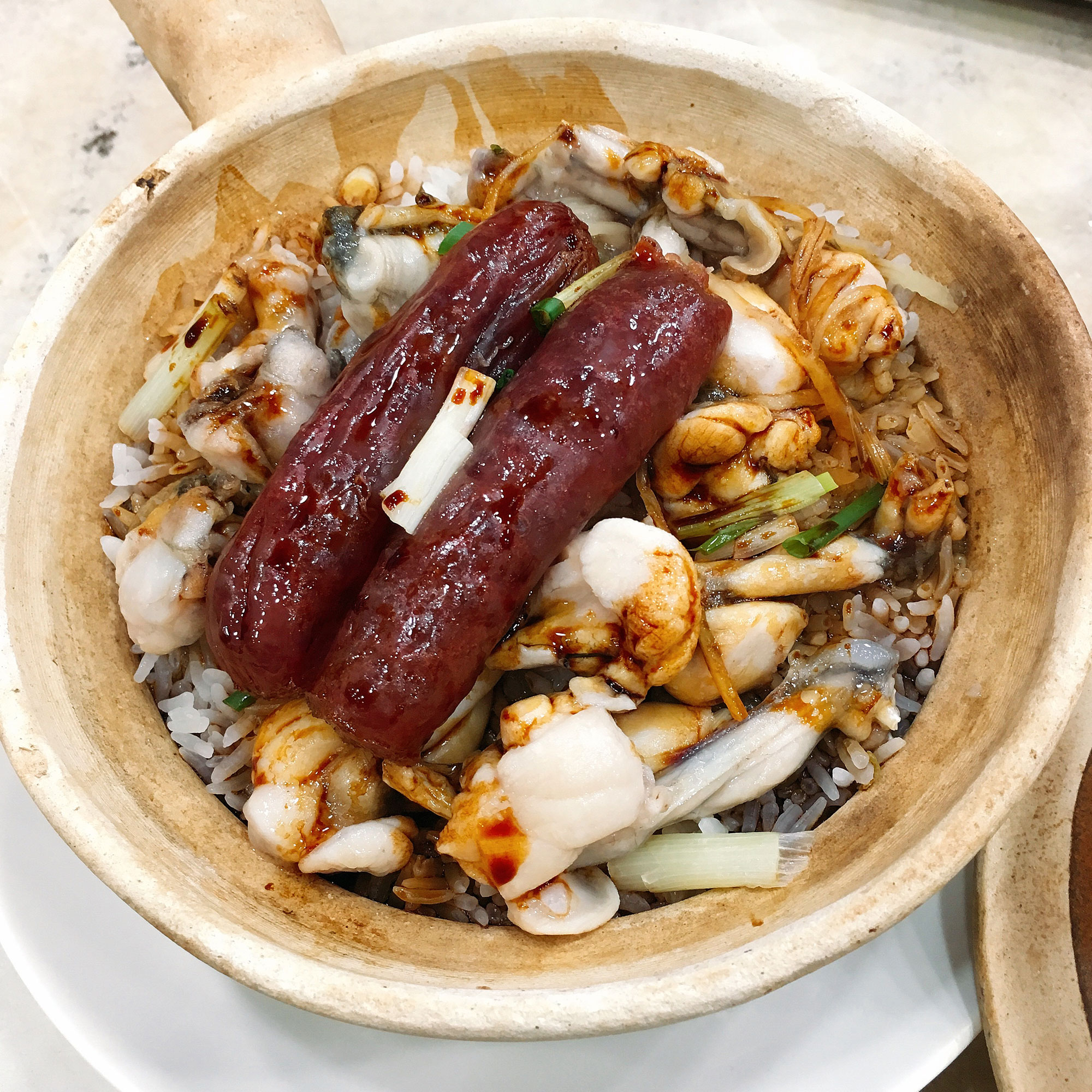 Nothing warms you up inside like a nice hot bowl of bo zai fan, or claypot rice. What makes it extra special is the combination of flavors and textures in a delicious slow-cooked dish with a crispy layer of crunchy rice at the bottom of the claypot.
On top is a Chinese sausage, which is dense and has a sweet-salty and smoky flavor that permeates every bite. Directly beneath are frog legs with a mild flavor and texture somewhere between chicken wings and fish. Evenly distributed is the dark soy sauce that is bolder and richer than your typical soy sauce with a slightly sweet flavor.
Julia Wu, UC Irvine
If you encountered a unique and special food while studying abroad in Asia, tell us about it in the comments.