3-MINUTE TRAVEL GUIDE:
SEOUL, SOUTH KOREA
DON'T FORGET TO PACK Lightly!
South Korea is one of the biggest fashion regions in the world, so you don't want to pack an entire suitcase. You will come back with so much more.
Women: Bring deodorant and menstrual products as these tend to be more expensive.
BEST LEFT AT HOME Basic toiletries and school supplies—there are so many convenient stores everywhere and these products are inexpensive.
WHERE TO LIVE On-campus dormitory or Hongdae! Living on campus is the best way to connect with local students and other University of California exchange students. Hongdae is a lively area where most students go to buy clothes and groceries. There are several restaurants that provide plenty of delicious and tasty meals, too.
BEST EATS NEAR CAMPUS Strawberry Gol (Ttalgi Gol) is a restaurant near Yonsei where every item is just 5,000 won ($4.50 US dollars). Every meal is incredible and served with lots of side dishes and love.
FAVORITE KOREAN ACTIVITY The nightlife! Hongdae is the best location for late-night shopping for everything. At night, the region gets very busy and people line up for street food and pub crawls.
WHERE TO STUDY It's very common for students to work and study in cafés! Some cafés provide separate areas where the environment is quiet specifically for studying students. On a long study day, you will have plenty of food and drink options while completing your assignments. You will find cafés perfect for study time on almost every corner.
MUST-TRY LOCAL DISH If you like chicken, definitely try Dak-dori-tang, which is a spicy chicken stew, or Kal-guksa, a delicious knife cut noodle soup!
BEST PHOTO OP Everywhere! South Korea is an aesthetically beautiful place with lush greenery and breathtaking scenery.
BIGGEST FAIL Not getting a credit card that doesn't charge international fees. Be sure to get a credit or debit card that won't add extra fees for exchanging US dollars to Korean won. It's more convenient when you want to take money out of the ATMs, but you won't need to do that too often.
MOST INTERESTING CLASS Understanding Kpop. You will learn all about different types of music genres that influence Kpop and all the good and bad things about the industry. You'll have a completely different perspective on the topic after. I also took a Korean language class that was VERY beneficial because it helped make my experience easier and more fun without the language barrier.
BEST PART OF THE PROGRAM Having so much support and small-group activities to participate in. Even though we were in a pandemic, the program staff still made the experience unforgettable.
UNFORGETTABLE WEEKEND TRIPS Seoul is a huge city with lots to offer and exploring other cities will let you try something different to enhance the experience. Jeju Island and Busan are both must-go places. Each is just a two-hour flight from Seoul. Jeongju and Gwangju are amazing places to visit as well.
FAVORITE UCEAP TRIP There weren't any program trips because of the pandemic; however, UCEAP planned little activities for us to do like an end-of-program raffle. Yonsei University also provided opportunities for exchange students to meet local students and activities to do while following COVID-19 guidelines. It was plenty of fun and still very safe.
BONUS PRO TIP Learn a lot of basic words in Korean or take a class in Korean before you go and during your time in Seoul. It will make your experience so much richer, and don't be afraid to practice your language skills in every scenario. Even if you're not fluent, Koreans really appreciate the effort! Also, participate in the student exchanges offered on the campus—you will be able to make new connections with local Korean students and loads of students from other countries.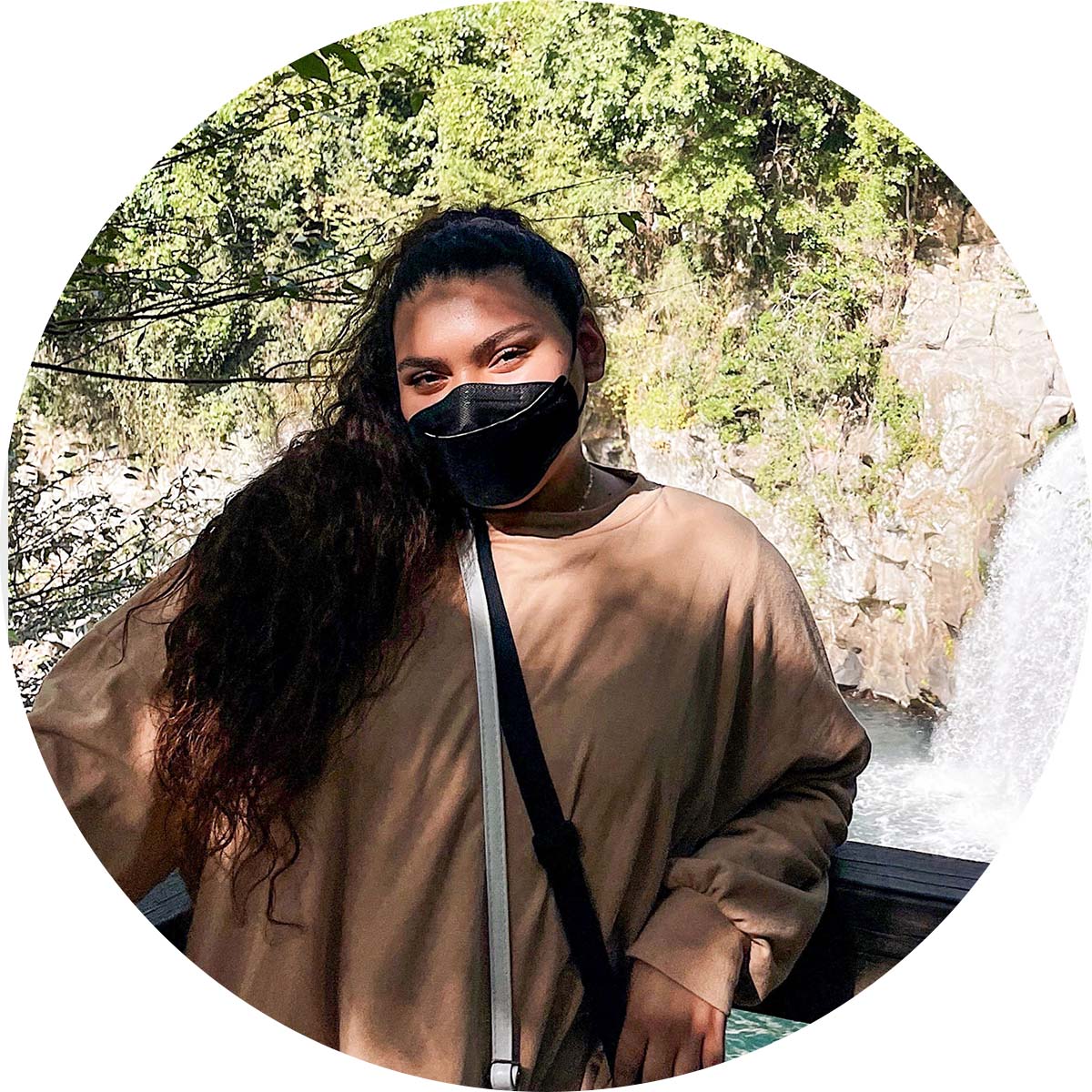 Griselda Carolina Torres
Study Abroad Program: Yonsei University
Program Location: Seoul, South Korea
Home University: UC Santa Cruz
Major: Psychology
Year: Senior
Griselda's quarter in South Korea helped her gain new friendships and a fresh perspective on the world. She faced many challenges but with the help of UCEAP, was able to learn about South Korea's language, culture, music, and food while taking classes at a top Korean university. She's grateful that the program was offered before graduating, despite a global pandemic. Living and studying in South Korea is an unforgettable experience and it will be a story she will never stop telling.