3-MINUTE TRAVEL GUIDE:
MADRID, SPAIN
DON'T FORGET TO PACK Your favorite snacks. You can find some of your favorite items at the Taste of America store,
but they will be overpriced and the selection is limited.
BEST LEFT AT HOME Flashy purses. Unfortunately pick-pocketing is common in Madrid.
Be sure to have a purse with a good zipper or latch and preferably something that won't draw attention.
WHERE TO LIVE Malasaña is the hippest neighborhood in Madrid. It has a ton of trendy places to eat, drink, shop, dance or people watch.
It is walking distance from the city center and has all the best metro connections.
BEST EATS NEAR CAMPUS Sushita Café is a super cute sushi restaurant about a 2-minute walk from the UC Center.
FAVORITE SPANISH ACTIVITY My absolute favorite Spanish activity was terraceo—going out and having a drink on a terrace. During the cold months of the year, Madrid feels as though it is in hibernation as people spend more time indoors and the sidewalks and plazas are left empty. As soon as the temperatures begin to rise, you start to see the restaurants and cafés setting up the outdoor tables and chairs. It signals the transition that brings out the madrileños again and gives the city a welcoming, energetic and vibrant feel.
WHERE TO STUDY Google's Campus Madrid.
BEST PHOTO OP Puerta de Alcalá is great for selfies, but if you want a great photo of the whole city,
go up to the rooftop bar in the Circulo de Bellas Artes.
BIGGEST FAIL Buying a knock-off 'Real Madrid' jersey on the street as a gift for my brother; when I unpacked it and gave it to him he informed me that "Emirates" on the front of the jersey was misspelled.
BUY THIS Comfy and high-quality shoes. Be sure they are comfortable and will last.
NOT THAT Heels! You will be walking constantly, sometimes in areas with cobblestone, which can make wearing heels dangerous; additionally, heels just aren't commonly worn by locals and will make you stand out as an American tourist instantly. In my 2 years living in Spain, I wore heels less than five times.
MOST INTERESTING CLASS Neighborhoods Of Madrid & Rome Architecture, Community, And Urban Planning.
BEST PART OF THE PROGRAM This was really hard to narrow down but I'd have to say the multi-city aspect; being able to study and live in two cities.
UNFORGETTABLE WEEKEND TRIPS Too many to count, but my favorites were The Almafi Coast in Italy, Granada in the south of Spain, and Lagos Portugal.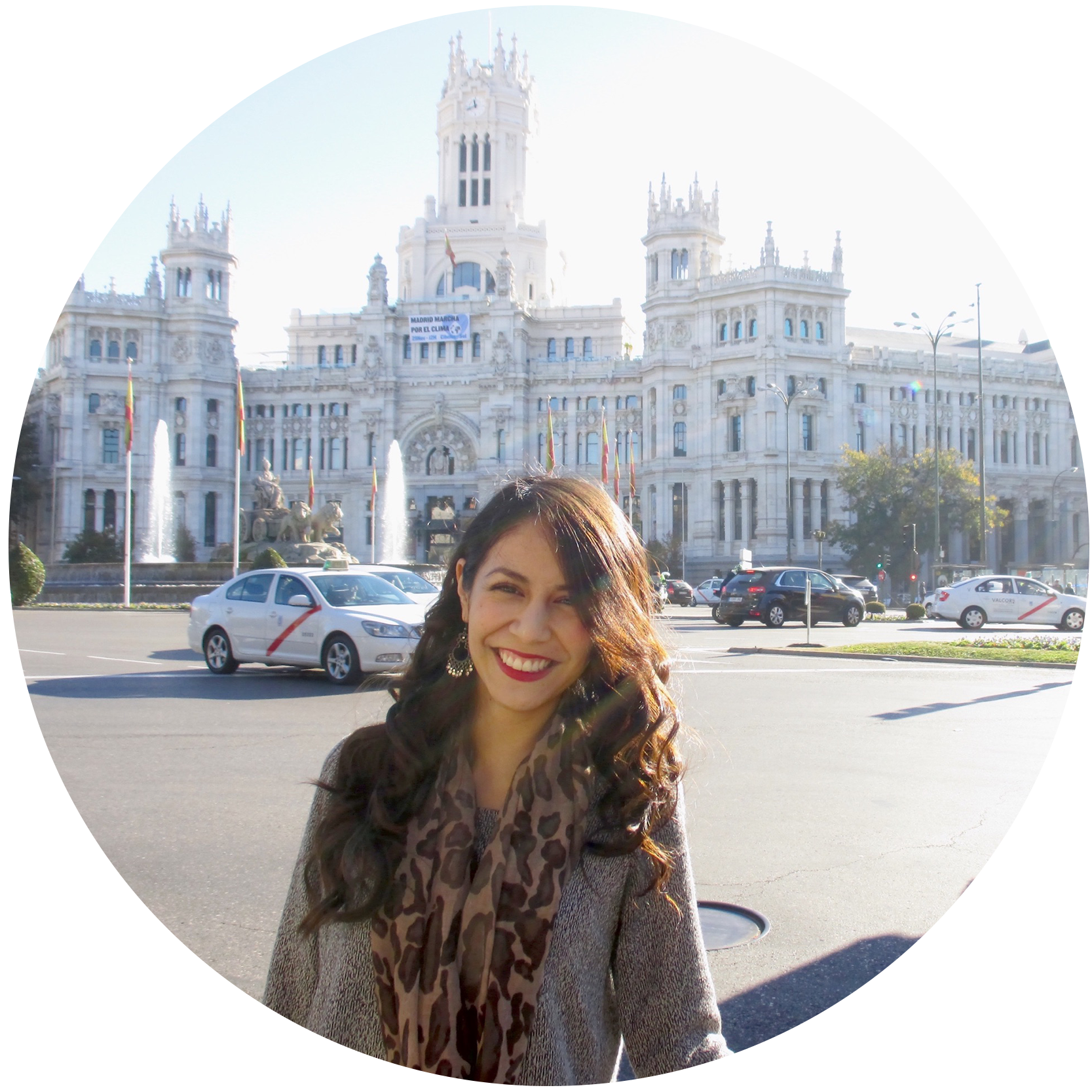 Liliana Rodriguez
Study Abroad Program:  European Transformations, Madrid & Rome
Program Location: Madrid, Spain, and Rome, Italy
Other Countries Visited: Portugal and France
Home University: UC Los Angeles
Major: Psychology
Year: Graduated 2014
Lily Rodriguez graduated from UCLA and was a UCEAP participant on the European Transformations program in Rome and Madrid. She enjoyed her study abroad experience so much that she later moved to Madrid for 2 years to work as a teaching assistant; she also spent summers working as a resident advisor with a high school study abroad program in Barcelona. She is an enthusiastic advocate of study abroad opportunities and is excited to have recently joined the UCEAP team as a program advisor to visiting international students. During her free time Lily enjoys cooking, binge-watching TV, and traveling. She is currently planning her next travel adventure with a focus on exploring Latin America.