3-MINUTE TRAVEL GUIDE:
DUBLIN, IRELAND
DON'T FORGET TO PACK Contact solution (it's more expensive in Ireland!), face wash, an umbrella
(take it from me, I'm from Seattle!), rain jacket, and Irish electric converters, not UK—read on and you'll learn why!
BEST LEFT AT HOME Basic toiletries, hangers (you'll need them though), and snacks—
there's plenty of food similar and completely different from America that you'll want to try.
My favorites were the custard cremes with tea!
WHERE TO LIVE The dorms at University College Dublin (UCD) if you can—
they're all single rooms (with shared restrooms). The UCD accommodations are impressive, clean, and private.
If you're staying in Dublin before or after the program, the hostels ($) and Airbnbs ($$) in the city are both great options as well.
BEST EATS NEAR CAMPUS By foot: The Greenery in Donnybrook, Café Nero, Pi Restaurant (especially its coffee bar!)
By bus:  Shoe Lane Coffee, The Boxty House, Pygmalion, Cornucopia, and Platform 61 were all highlights and less than a 20 min bus ride away!
FAVORITE IRISH ACTIVITY Wandering down Grafton Street and listening to all the
live music in the pubs, where it's available every evening of the week!
WHERE TO STUDY Dublin cafés! Café Nero is a coffee chain and is the most popular and accessible for WiFi, plugs, and tables.
Some of the libraries (at least during the summer) were closed early and on weekends, and some cafés downtown don't let you use laptops on the weekend!
Make sure to check with the café for their computer policy first if you plan on studying with a laptop.
MUST-TRY LOCAL DISH Brunch: Protein pancakes at PÓG Dublin – super good (and also very aesthetically pleasing!) – check out a photo I took of them here! Dinner: Boxty Kitchen – Ireland is known for its potatoes, so why not go to a place where potatoes are made
literally a dozen different ways? I had the potato and smoked salmon gnocchi,
which was lighter tasting and much more flavorful than one would expect.
BEST PHOTO OP Cliffs of Moher, hands down. It's an experience that cannot be completely captured in a photo, but beautiful all the same.
Fun fact: Lord of the Rings and Harry Potter both filmed some shots at the Cliffs! In Dublin, a photo at sunset on a bridge
over the River Liffey (flows through the center of the city) is always an iconic must.
BIGGEST FAIL A tie between accidentally saying that Ireland was a part of the UK
(only Northern Ireland is!) and misunderstanding the meaning of the word "grand." I assumed that something "grand" meant something
was amazing in Ireland! I didn't realize until halfway through my time in Dublin that "grand" is synonymous with "okay" or
"fine" in America… and I was so excited to hear that all my questions and work for my physics labs were "grand" at first!
BUY THIS Brunch at Brother Hubbard North! Absolutely beautiful food, atmosphere, pricing, and menu options for meat and vegan lovers alike.
Check out my friend Rachel's amazing shot of our brunch on her Instagram here!
NOT THAT Anything in the Temple Bar district – you can probably find
better prices and quality elsewhere in the city center.
MOST INTERESTING CLASS Physics of Light Refraction (Lecture) and
Using Optical Instruments (Lab) (via Physics Module II).
BEST PART OF THE PROGRAM Exploring the Cliffs of Moher at the beginning of the program with my new
classmates and getting to know them during the trip there and back.
UNFORGETTABLE WEEKEND TRIPS Cliffs of Moher via UCEAP, Cork, Giant's Causeway, and Galway.
BONUS PRO TIPS
TRANSPORTATION Get a Leap card to bus around Dublin – the metro system is very timely and convenient.
It's usually at least 50% less costly than a taxi ride, and only 10-20 minutes slower if you're not in a rush!
Take the 39A from UCD's bus terminal near Merville Residences
(the 2nd largest bus terminal in Ireland!) to get to most places in the city center!
PUBS One of my biggest misconceptions was thinking that Temple Bar's area is the best place to be!
While it's beautiful, it's also the most touristy place in town. The food and pubs are much better outside of Temple Bar,
in my opinion, and better priced! For the most authentic Irish pub experiences, O'Donoghue's pub on Merrion Row had the best Guinness in Dublin,
I've heard, and Suffolk Street had amazing live music! For a peek at England's brief influence on Ireland,
check out the Bank Bar. Other Irish pub favorites include Whelan's Pub and Kehoes.
TOURS Popular tours that I appreciated taking part of in Dublin were at the Guinness Factory
(the most visited attraction in all of Ireland, second to only the Cliffs of Moher!), Book of Kells at Trinity College,
Chester Beatty Library, and Dublin Castle. Personal tip – do a bar crawl with some friends! You don't have to drink to have fun and,
either way, you'll get a taste of a lot of new places and meet other tourists and locals alike on the crawl.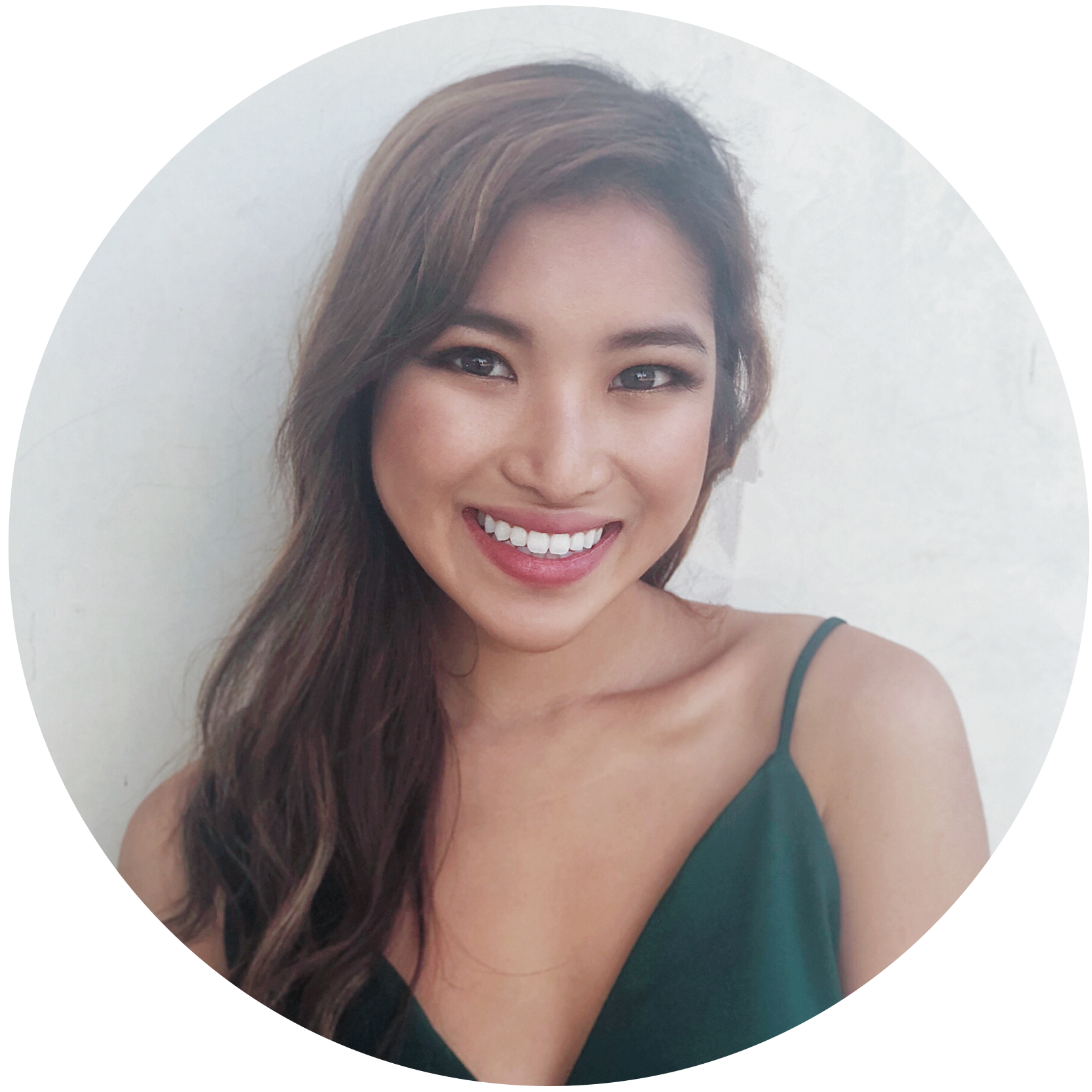 Bianca Hoang Dang
Study Abroad Program: University College Dublin
Program Location: Dublin, Ireland
Other Countries Visited: England and Italy
Home University: UC Los Angeles
Major: Biology, Evolutionary Medicine Minor
Year: Graduating spring 2020
Bianca Hoang Dang was a UCEAP student at the University College Dublin during summer 2018, studying a years' worth of physics in eight weeks. In her spare time, she enjoys long-distance running, dancing, traveling, writing, reading, and experimenting with photography (find some of her reflections on Dublin on her Instagram @bianca.hd). While her time in Dublin was short, the memories and friendships she made with UCEAP and Irish students alike will last a lifetime. While abroad, Bianca continued as a research coordinator for her neuropsychology lab and its app, ChatterBaby. Currently, Bianca is working towards researching at and graduating from UCLA, as well as applying to medical school in the next few years.