3-MINUTE TRAVEL GUIDE:
ACCRA, GHANA
DON'T FORGET TO PACK Water-resistant shoes!
Women: bring tampons or even better, your diva cup
BEST LEFT AT HOME Lotion sunscreen
WHERE TO LIVE On-campus resident halls!
BEST EATS NEAR CAMPUS Bush Canteen, the largest on-campus market
FAVORITE GHANAIAN ACTIVITY Watching or participating in spontaneous dance competitions!
WHERE TO STUDY The air-conditioned computer-labs on campus
MUST-TRY LOCAL DISH Fufu and chicken light-soup with dry smoked fish
BEST PHOTO OP The canopy walk at Kakum National Park
BIGGEST FAIL Not realizing that mangoes do not grow year-round until
there were suddenly none in the markets
BUY THIS Tom Brown porridge (peanut- and corn-based)
NOT THAT Hausa Koko porridge (millet-based)
MOST INTERESTING CLASS Psychology of Religion (Ghanaian context as focus)
BEST PART OF THE PROGRAM Having such an incredible support system in place at the University of Ghana, UCEAP Study Center
UNFORGETTABLE WEEKEND TRIPS Our excursion with the UCEAP Study Center to the Ghana
Permaculture Institute located in the Northern Region
BONUS PRO TIP Leave behind your cotton clothes which hold moisture and heat in! Instead, bring articles of clothing made from light synthetic materials. Additionally, Ghanaians judge maturity largely on attire and neatness, especially in academic settings. As foreigners, this can be worked toward by being culturally respectful and dressing modestly. Men and women alike often wear button down shirts and blouses with pants. Women wear midi length dresses and skirts as a more heat-friendly option.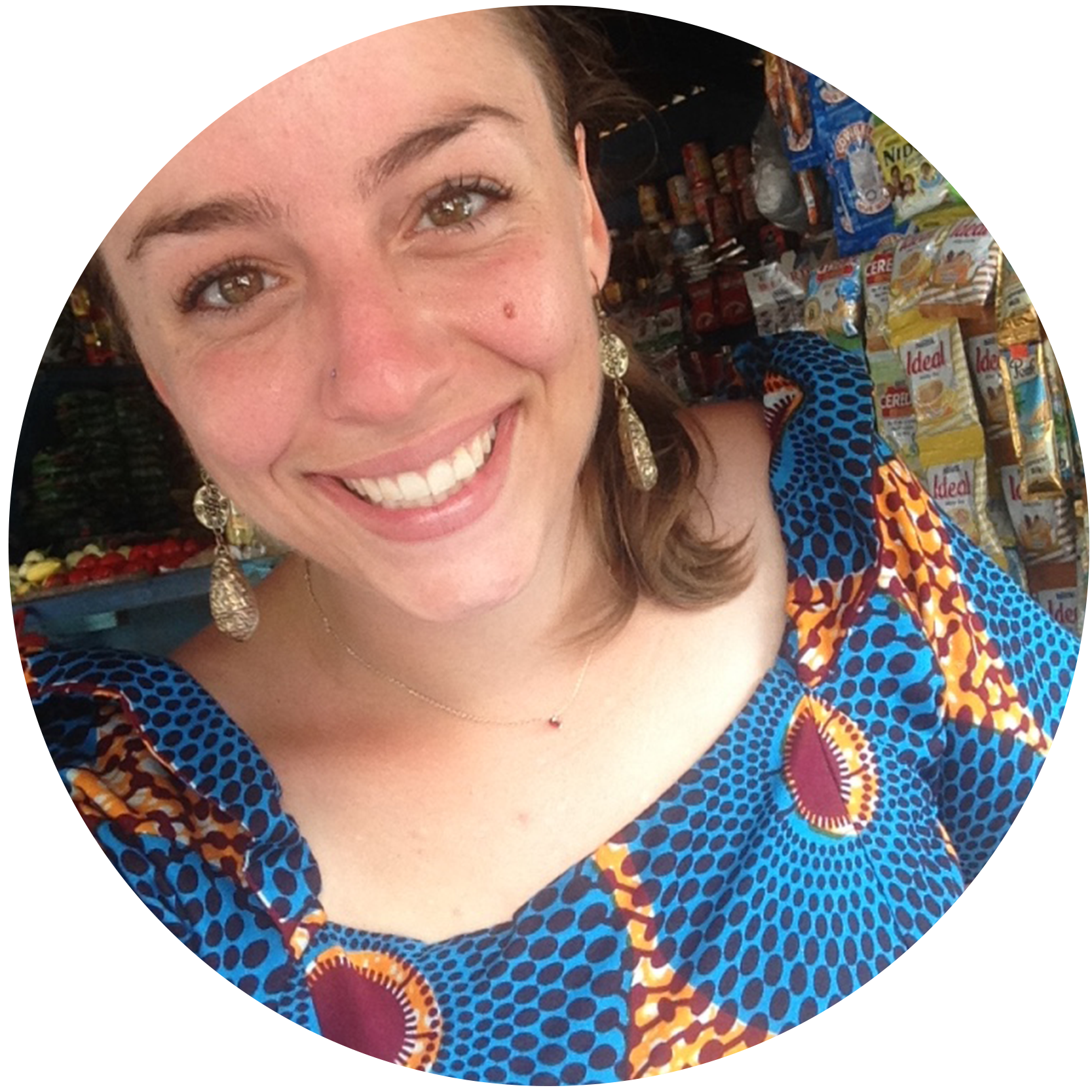 Rachel Gray
Study Abroad Program: University of Ghana and Chinese University of Hong Kong (in Fall 2017)
Program Locations: Accra, Ghana and Hong Kong, Hong Kong
Other Countries Visited: Togo
Home University: UC Santa Barbara
Major: Global Studies, Art minor
Year: Senior (walking June 2017 but officially completing after studying abroad again in Hong Kong in Fall 2017)
Rachel Gray is a fourth-year Global Studies major at UCSB. While her endless fascination with culture and human relations are core to her identity, she is also passionate about visual and culinary arts. In her free time, she enjoys meeting new people, watching shows on Netflix and spending time in nature. As an art and nature loving people-person, her time abroad in Ghana included participation in an art internship with Nima Muhinmanchi Art, many nights of learning to cook Ghanaian food at the homes of her local friends, watching videos by Ghanaian comedians, attending UG Resident Hall sporting events and practicing her Twi language skills. While she plans to return to Ghana in the future, her next year will first include partaking in a second study abroad experience with UCEAP in Hong Kong.