Speeding through frosty glacial scenery behind a pack of racing huskies. Rolling out sleeping bags on rustic cabin bunks. A long soak in a hot tub by the river after a winter's hike. If this sounds amazing to you, then you should study abroad in Oslo, Norway.
Adventure in Oslo
There is no shortage of unique things to do in Oslo, the capital and largest city in Norway. Take in an amazing (free) view of the surrounding islands from the marble-covered roof of the Oslo Opera House. Experience a 1-mile toboggan run at Korketrekkeren (English: Corkscrew). Attend a summer concert in Akershus Fortress, a medieval stone castle once protecting Oslo against siege from enemy attacks. Or, wander through Vigeland Sculpture Park, a single artist's homage to the human form and literally the only place in the world where you can find installations like "Man attacked by babies."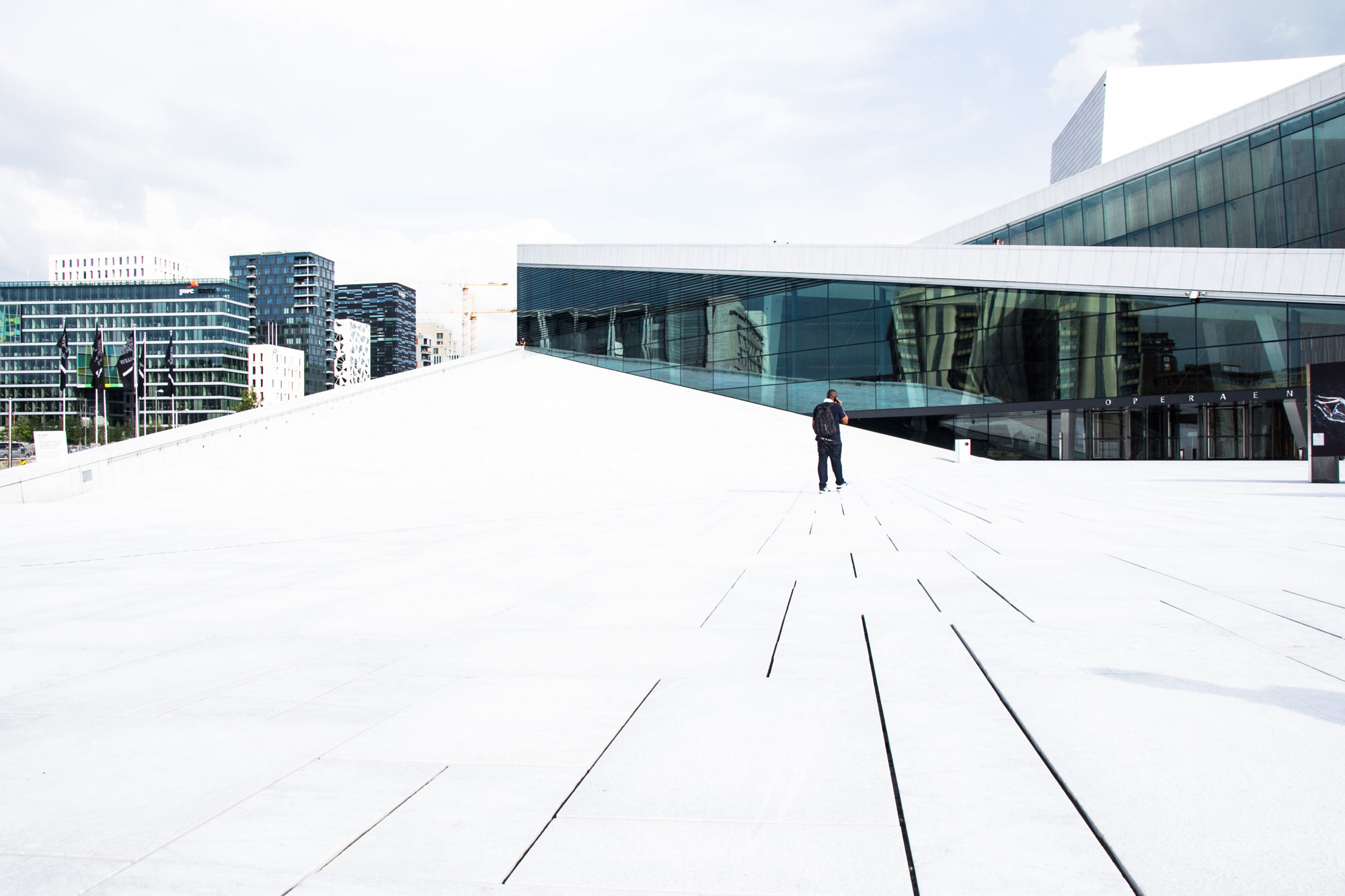 Catch the arctic light
Between October and March, the silky, swirling, multi-colored phenomenon called the Northern Lights, or Aurora Borealis, is visible in northern Norway. During the winter, the nights get longer with the sun peeking out for just a couple of hours.
On the other hand, summer in Oslo is literally one long day and evening that never really turns into night (the sun goes below the horizon for a few hours). As one of the northernmost regions of the world close to the arctic circle, Norway is known as the 'land of the midnight sun' during June-August.
Jaw-dropping scenery
You're going to need a very big memory card for your camera. Norway offers the greatest diversity of natural environments in Europe. With pristine waterfalls, lush green forests and fjords, majestic ice caves, islands and mountains, it is a dream for nature photographers and selfie experts.
Just a 7-minute walk from the University of Oslo, the Akerselva river gives you access to waterfalls, old mills, green lawns and riverside cafés. For a longer trek, take the underground to Sognsvann and follow the signs to Vettakollen. Hike to the top (about 5 miles) for a wonderful view of Oslo, the surrounding countryside and the Oslofjord.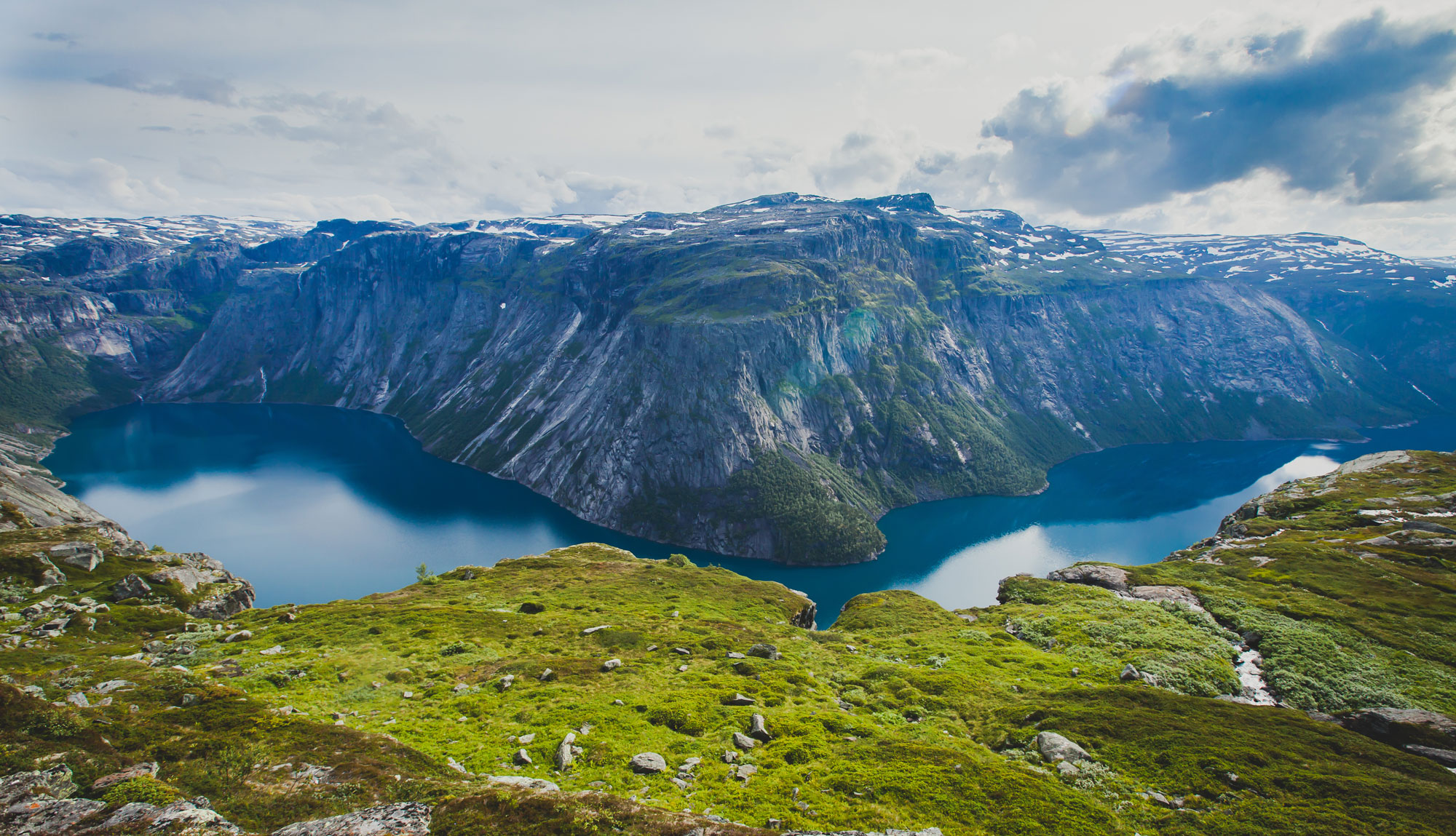 Happy people, happy students
Currently ranked the 4th happiest country in the world, Norway has a knack for happiness—and it's contagious! As seen in current research, students who study abroad in Norway have the highest satisfaction scores in Europe. At the top of the university list is the University of Oslo, one of 14 universities worldwide earning a 9.5 or higher satisfaction score out of 10. Visiting students note the helpful, open and knowledgeable professors in Norway along with an extraordinary student community. Add to that a long life expectancy, fantastic health care and robust social resources, and you've got one of the happiest places in the world to study abroad.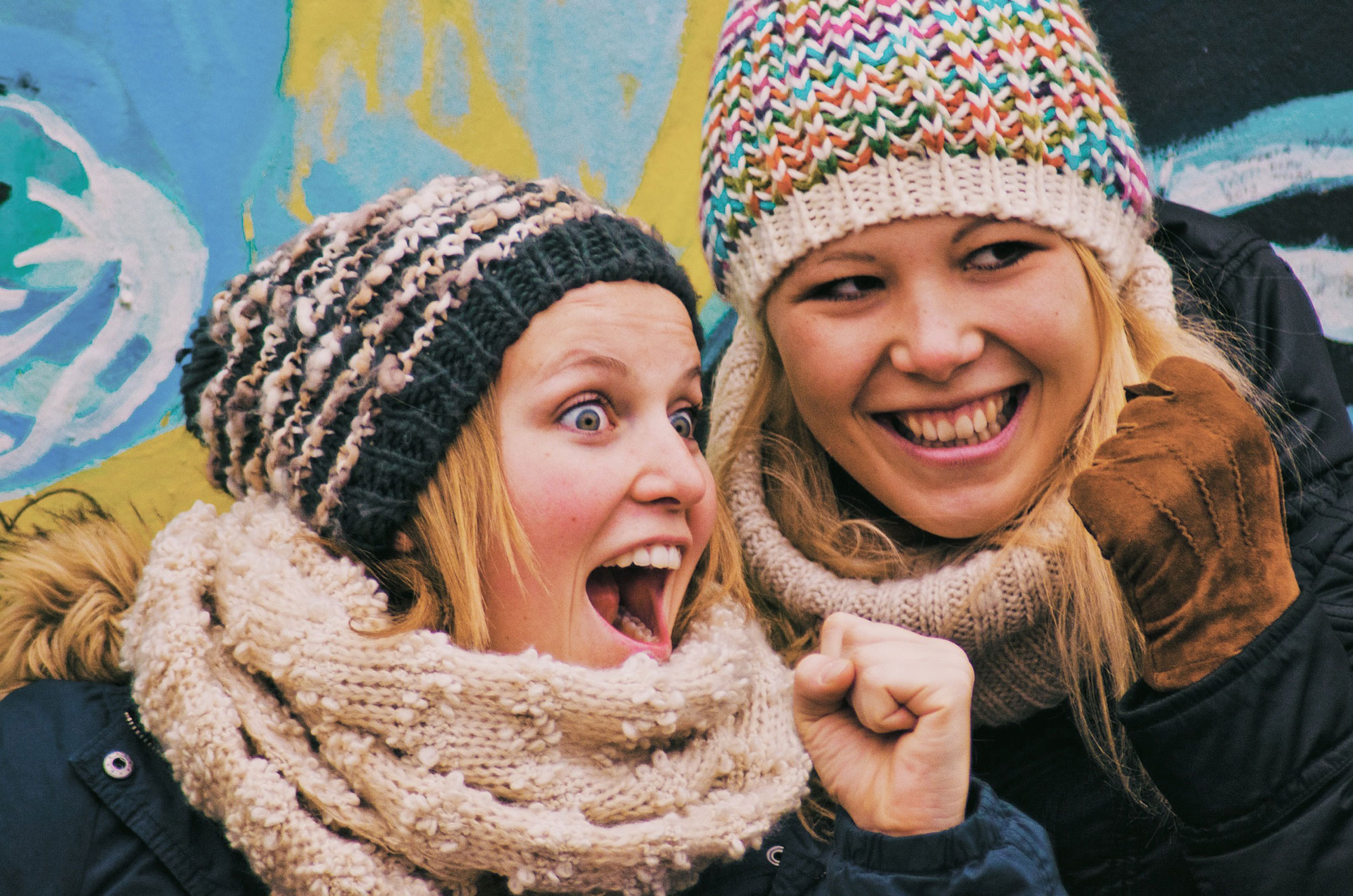 Outdoor sports – a serious business
Norwegians start cross-country skiing as soon as they can walk. If you don't already know how, you can learn to cross-country ski while studying abroad in Norway. Not only is it practically required, it's also a great way to bring groceries home (no kidding).
You'll also have plenty of opportunities to hike, fish, bike, ski, toboggan, run, climb and swim with program excursions and student sports clubs.
TIP: Bring your outdoor gear with you – it's too expensive to buy in Norway.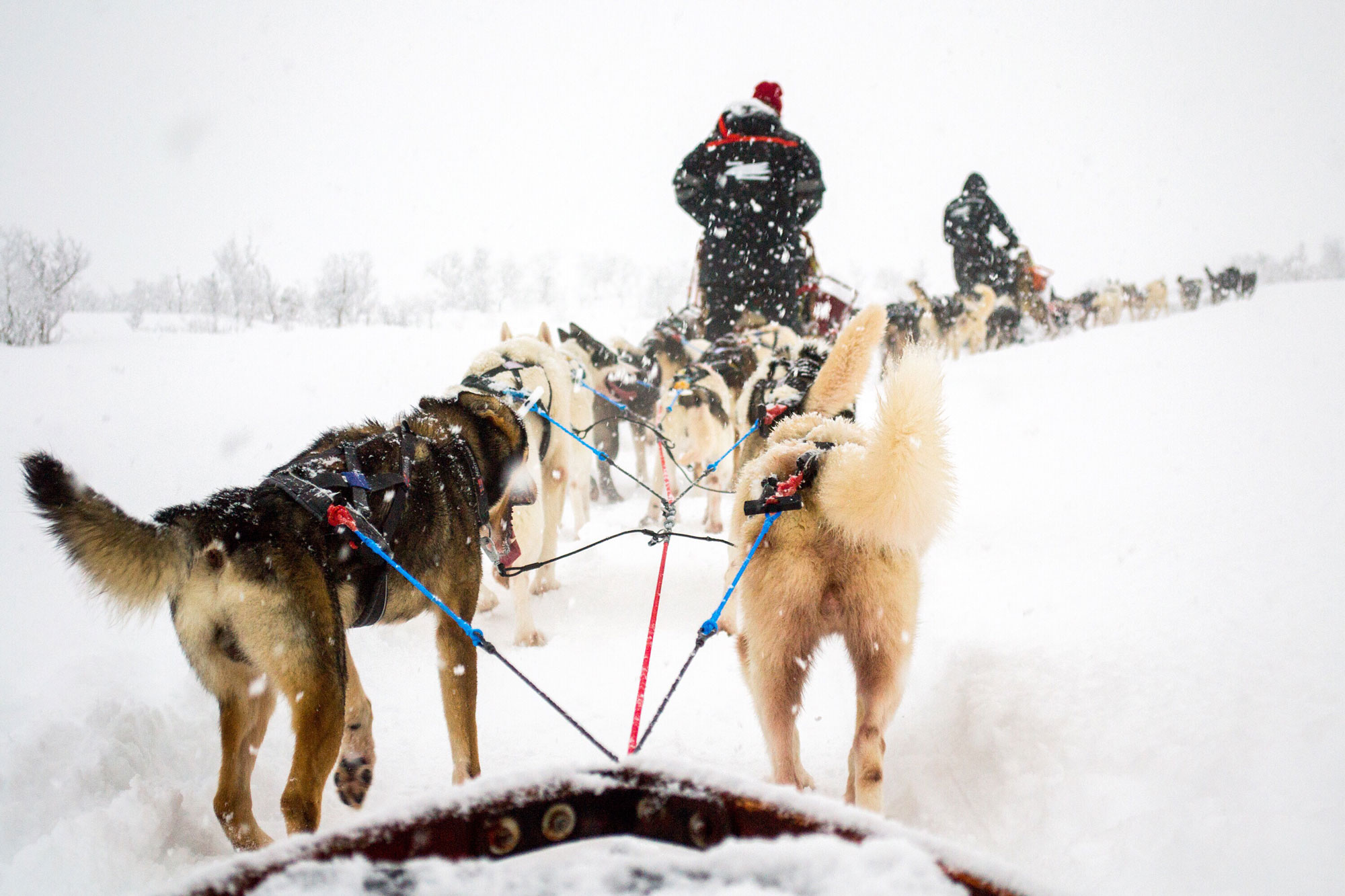 Seafood paradise
As the second largest seafood exporter in the world, Norway knows a thing or two about fish. Forget fish tacos, Norwegian fish soup is the best! It's called fiskesuppe and it's a delicious creamy soup filled with vegetables and typically two kinds of fish: salmon and torsk (cod). With more vegetables than clam chowder, it's a warm, filling and inexpensive meal you can find everywhere.
Get a Nordic kind of cosy
Prepare to put the kettle on and light candles. As fall sets in, Norwegians look for comfort, warmth and light. The term is koselig which can loosely be translated as 'cosy' but more broadly means an atmosphere, a meal or a person that makes you feel a deep sense of warmth. So pull on your warmest socks, pour a cup of something hot and light a few candles—you've created koselig.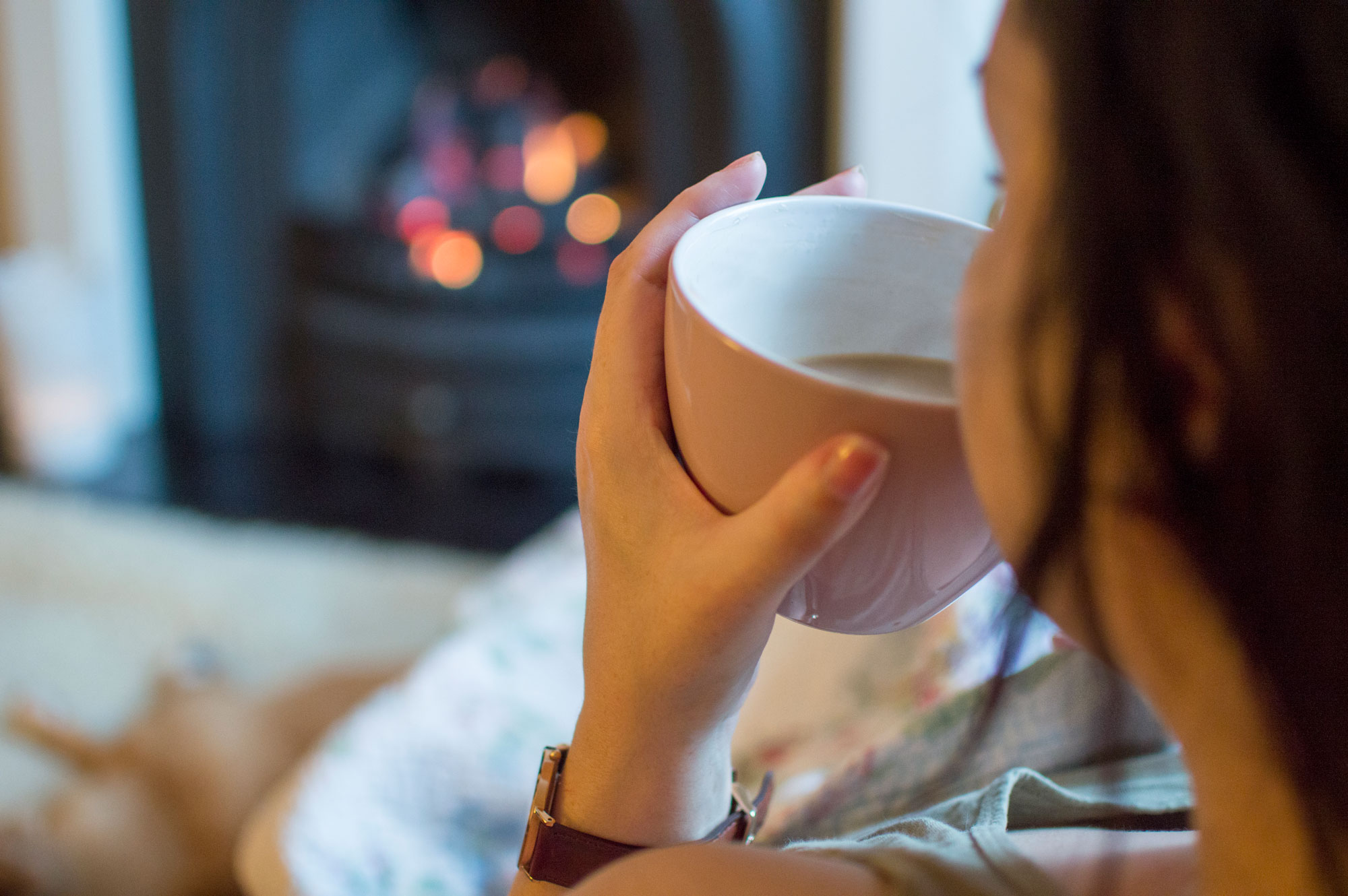 Go back to the Viking age
The faster, lighter and more easily maneuvered Viking longboats gave these warriors, traders and farmers access to four continents, making the Vikings the first true global citizens. To complement Scandinavian area studies courses, take a ferry from Oslo to the Viking Ship Museum at Bygdøy to tour three original Viking ships. Or, experience a day-in-the-life of Vikings at Avaldsnes, a Viking settlement on the island Bukkøy. Admission is free, but the combat show, authentic food, crafts, other-world music and chance to pose with a full-costume viking are priceless.
Cabin culture is a thing
Cabins are a big deal in Norway. Most Norwegian families have one where they spend weekends hiking or skiing in the gorgeous scenery. Norwegian cabins, called hyttes, are typically quite rustic with no running water and outdoor toilets. They are an important part of the Norwegian social scene and a great getaway with friends. Visiting students can embrace cabin culture by joining a UiO student association, which can give you access to student cabins.
TIP: For about $40 US, the Norwegian Trekking Association gives you access to cabins all over Norway like this one: Hovdehytta, where you can enjoy a wonderful view of Asker and Oslofjord.
You can finally bundle up
If you've been waiting for the perfect opportunity to sport your winter gear, Norway is it! Pull out those scarves, gloves, hats and boots and get ready for the refreshing feeling of crisp winter days. Plus, cold weather burns calories, reduces inflammation and encourages cuddling.
TIP: Don't like the cold? Study abroad in the summer instead, but pack a good jacket and warm socks!
Progressive attitude
Norwegians are a progressive, positive and practical group. If that sounds like your kind of people, Norway is the study abroad location for you.
Students call their professors by first name in Norway where equality is highly valued. Norwegian laws prohibit discrimination on gender, ethnicity and religion. As a people, they are polite and reserved. As a nation they are among the most progressive in the world.