Let me spell out how disastrous losing my wallet was. I had money, credit cards, and insurance cards…my student IDs, my pass for riding the trains and buses. In addition, I always had my passport in my wallet with my German visa. That freaked me out about losing my wallet.
Berlin, Germany, UC Davis
REPORT THE INCIDENT TO AUTHORITIES
The panic settles in as you realize your passport is gone. It's a bad situation, yes, but we promise you will have a good story to tell later. First things first, take a deep breath, then report it to the U.S. Department of State to protect yourself against identity theft.
You don't technically "need" to fill out a police report to get a new passport, but there are two reasons you may choose to file one:
It helps document the incident and can aid in an investigation
You'll need it for insurance claims (this means money)
If you are due to travel home and your passport is missing, you may have to reschedule your return trip. Not to worry. If you purchased a changeable flight, this won't break your bank. Plus, UCEAP insurance covers housing and meals for delayed trips when you lose a passport (as long as you file a police report).
CONTACT YOUR UCEAP SUPPORT TEAM
While abroad, your study center is your home base. A missing passport can block your travel plans, which can be a significant issue if you're on a multi-site program, for example, or due to go home soon. The staff at the study center can help you get in touch with the embassy and get a replacement passport. They offer good moral support, too!
I couldn't be happier about studying abroad with UCEAP. I know other exchange students who don't have a program coordinator or somewhere to go if something goes wrong. If I couldn't have talked to anybody or gotten help with this, I don't know what I would have done.
GATHER NECESSARY ITEMS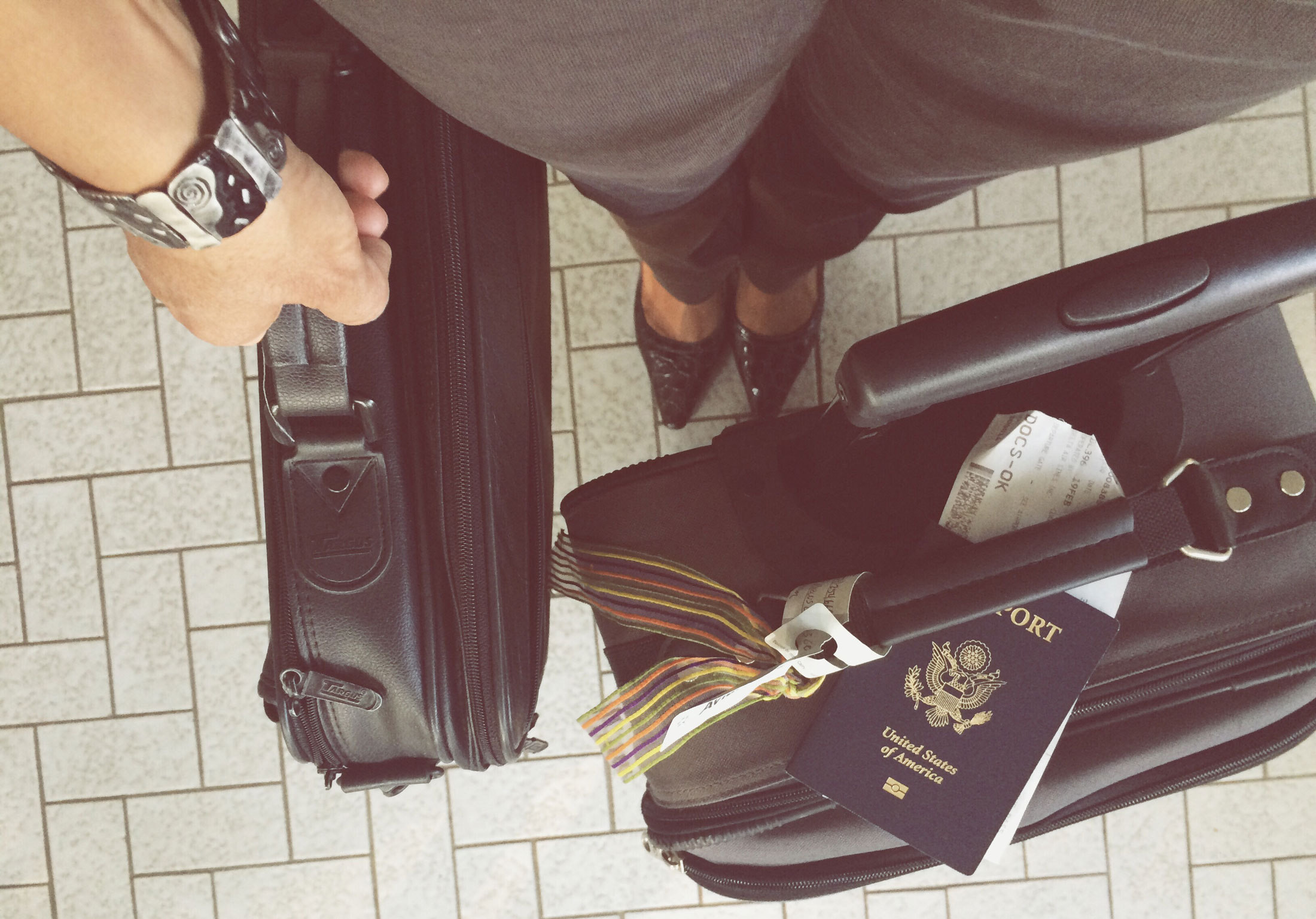 It's always good to keep a copy of your passport and extra passport photos for emergencies. But if those items are also missing you can contact the study center or the person at home in charge of keeping a copy of your travel documents.
To get a replacement passport you will need:
One passport photo
Identification (a driver's license or an expired passport works)
Evidence of citizenship (a birth certificate, copy of the missing passport, etc.)
Copy of your return airline ticket or train tickets
In addition, you'll need to fill out two forms.
FILL OUT FORMS
These forms serve two purposes: The first registers your lost passport to protect you from identity theft. The second form is needed to replace your passport. You can fill out these forms on the U.S. Department of State website:
After submitting the forms online, you will receive an email receipt. Some days later, you will receive an email confirming that your passport is entered into the consular lost and stolen database. You may want to print both of these confirmations, especially if you plan to file an insurance claim or take further steps to protect yourself.
VISIT YOUR EMBASSY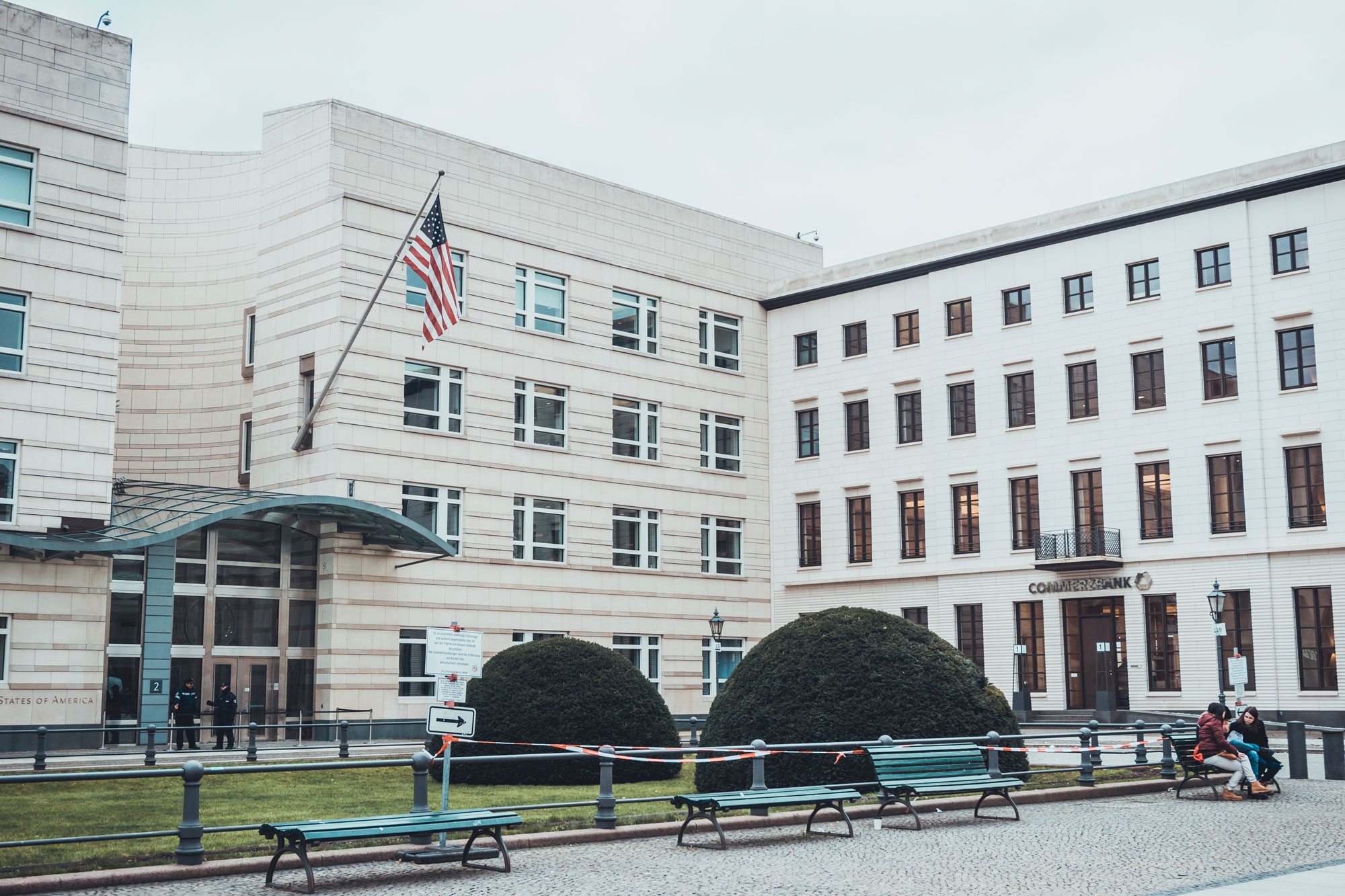 How many people actually stop in at their home country's embassy and take a look around when they're in a foreign country? This is your chance! Your study center abroad will have the embassy location and hours, but you can also check on travel.state.gov. You may need to make an appointment to get your new passport. Be aware that most US embassies and consulates are closed on weekends and holidays.
PAY THE FEE
I was able to take out an emergency, no-interest loan from UCEAP so that I could have some money while waiting for my new cards to arrive. Tanja [the UCEAP Berlin coordinator] also told me a list of things I needed to do to put my life back together.
The cost of a replacement passport is the same as the cost of a new passport ($165 at the time of this writing). You can pay by credit card, cash or personal check (only from a US bank). See more information about acceptable methods of payment.
Only in exceptional cases are the passport replacement fees waived:
If you are the victim of a serious crime (you'll need a police report to prove it)
If you are the victim of a disaster (like a hurricane, terrorist attack, etc.)
In some cases, travel insurance will reimburse the fee.
If you have all the necessary documentation, a replacement passport can usually be issued the next business day. Your shiny new passport will be valid for the next ten years and the first stamp in that new passport is your next stop. Where will you go next?
Have a passport horror story? Or were you a superstar at keeping it safe? Share your knowledge in the comments.