3-MINUTE TRAVEL GUIDE:
HONG KONG
DON'T FORGET TO PACK Bug repellant! The humidity plus itchy bug bites are not a fun mix. Make sure you actually pack it so you're ready before you even land. It's also good to have at least one outlet adapter.
BEST LEFT AT HOME Basic toiletries: shampoo, soap, razors, small towels, toothbrushes, etc.
(you can buy all of this when you get there).
WHERE TO LIVE HKU dorms are the best option, but anywhere you are assigned will be (at the furthest)
a quick shuttle bus away from campus.
BEST EATS NEAR CAMPUS Kwan Kee – an amazing claypot restaurant. Make sure you make reservations ahead of time!
There is also plenty of great food on campus.
FAVORITE HONG KONG ACTIVITY Watching the beautiful Hong Kong Skyline from the Star Ferry; it's only 2 HKD to ride it!
WHERE TO STUDY Any library/learning center in HKU. Just make sure you don't fall asleep
or a security guard will come and wake you up.
MUST-TRY LOCAL DISH Dim sum! It's too hard to pick a favorite, but you will have plenty of small dishes (Chinese tapas) to choose from varying from savory to sweet. Tim Ho Wan is a Michelin-Starred dim sum restaurant and probably one of the cheapest as well. You don't want to leave without trying it.
BEST PHOTO OP Victoria peak, star ferry, a Symphony of Lights show and the top of Ozone (highest rooftop bar in the world).
BIGGEST FAIL Locals are proud to be from Hong Kong; do not get them mixed up with people from Mainland China.
I recommend reading up on a brief history of Hong Kong before going.
BUY THIS Chicken feet from a dim sum restaurant (red in color, and fully cooked).
NOT THAT Chicken feet boiled and plain white. Very different.
MOST INTERESTING CLASS Hong Kong Pop Culture and Buddhist Psychology—taught by an actual monk!
UNFORGETTABLE WEEKEND TRIPS Thailand (twice). First time: Bangkok and Chiang Mai for the lantern festival (the movie Tangled in real life). Second time: Phuket/Similan Islands for snorkeling in the clearest waters and sand that feels like powder.
BEST LOCAL EVENT Chinese New Year (if you're lucky enough to be there in Jan/Feb);
if not, then Mid-Autumn Festival (make sure you try the mooncakes).
PLAY IT SAFE Beside minor pick-pocketing, Hong Kong is one of the safest countries in the world; however, common sense rules still apply. Always err on the side of caution, especially while in a foreign country.
BONUS PRO TIPS Get a student Octopus card ASAP. When you arrive, you can get a document on campus to prove that you're a student (part of the Study Octopus Card application for semester and year students). Then all you have to do is go to the closest MTR station and buy an Octopus card. With this card, you get half-off all MTR (aka BART/metro equivalent) rides and you can also use it as a type of debit card at 711s, Circle Ks and other similar places. You can add money to your Octopus card at any MTR station.
Also If you plan on visiting Mainland China, make sure you get a visa before you get to Hong Kong. It is much more expensive and complicated if you wait. With your HK student visa, you can also go through the HK residents lines at Immigration in airports.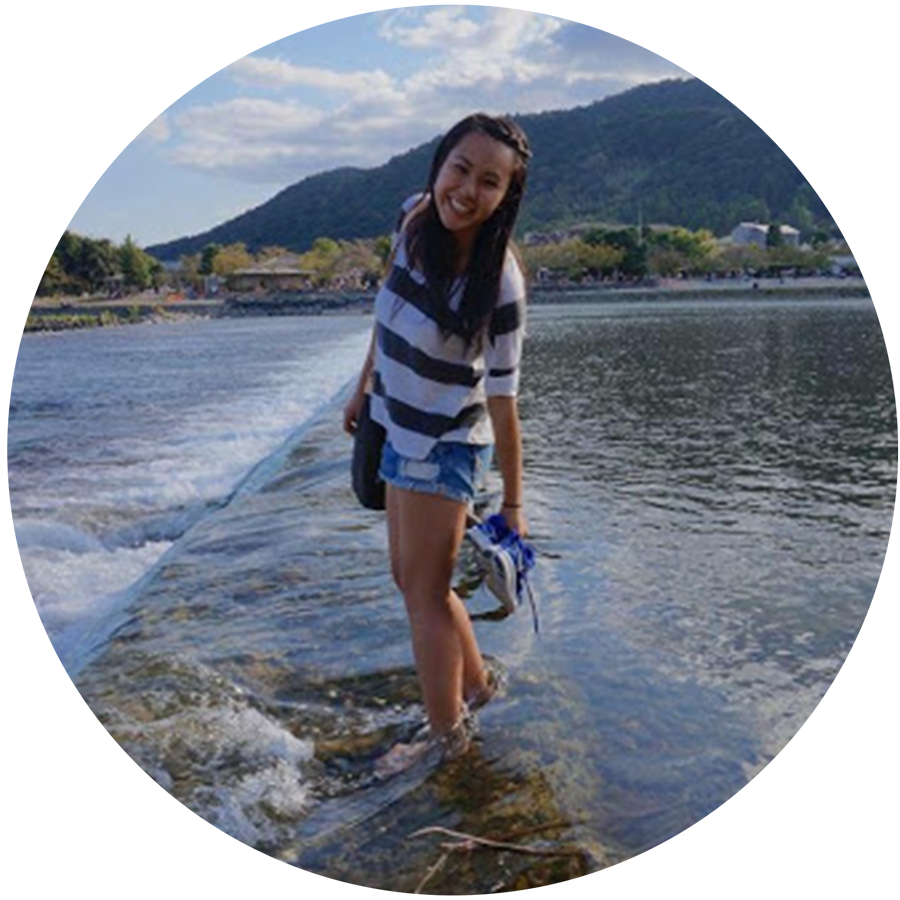 Veronica Shum
Study Abroad Program: University of Hong Kong
Program Location: Hong Kong, Hong Kong
Other Countries Visited: Thailand, Japan, China, Taiwan
Home University: UC Los Angeles
Major: Sociology and Education
Year: Class of 2015
Veronica Shum is a recent graduate with a passion for travel and a desire to learn. Whether it is trying a new delicacy or fumbling through basic phrases in a new language, Veronica is always open to trying something new.  As a former UCEAP Student Ambassador, she believes studying abroad is the most rewarding experience a student can have. Currently working as an HR Professional at PlayStation, Veronica is able to utilize the communication and interpersonal skills she learned while abroad. She is continuing to travel whenever she can. Next up in her travels? Chile, Argentina and Uruguay.