3-MINUTE TRAVEL GUIDE:
GALWAY, IRELAND
DON'T FORGET TO PACK For spending 6 months abroad, I don't think I took too much stuff, but I definitely took the wrong stuff! Due to its position on the west coast, Galway gets the worst of storms in Ireland. You'll definitely need a heavy jacket (I used my ski jacket because it was warm AND waterproof). Rain pants are popular in Galway, too. You usually don't see anyone wearing rain boots, but you'll more than likely want water resistant shoes. After October, I typically wore a pair of leggings under my jeans that were under my rain pants! I also took a waterproof backpack with me so that I never had to worry about my papers or electronics getting soaked. Lastly, if you want the experience of jumping off the Blackrock Diving Tower with some crazy Irish lads, bring a swimsuit!
BEST LEFT AT HOME Due to the wind in Galway, umbrellas will cause you more trouble than they are worth. There is no need to take shorts or t-shirts with you unless you intend to use them for the gym or when you are traveling elsewhere.
WHERE TO LIVE Housing is extremely hard to find in Galway. I started looking for housing about four months before I left for Galway. Thankfully I started early and found a place. Past students have had to live in a hostel for a month before they found a comfortable place to live. If you can, find a place close to Eyre Square or the university. Your last resort should be to commute to the university (the bus is usually never on time!). I lived near the end of the Promenade on the edge of Salthill and Knocknacarra. It's absolutely beautiful, but if you prioritize going out for drinks or being close to campus, then it's not the place for you.
BEST EATS NEAR CAMPUS Disclaimer: I'm vegan. There is a lot of good vegan food in Galway. Just while I was there, two new vegan places opened. Vegano Delicatessen is closest to campus and offers sandwiches, burritos, coffee, baked goods and more. It's delicious, ready for takeout, and affordable. Greens & Co is an equally delicious, slightly more expensive sit-down restaurant that's about a 10-minute walk from campus. The Gourmet Offensive is fairly close to campus and offers a student meal deal. Their Taco Chips (chili fries) were my favorite. There are so many more good eats in Galway. I encourage you to explore the food for yourself.
FAVORITE IRISH ACTIVITY Jumping into the freezing Atlantic off of the Blackrock Diving Tower in Salthill.
WHERE TO STUDY NUI Galway's Library is a good place to start. If you want a more casual place to study where you can drink coffee, then I would recommend The Secret Garden.
BIGGEST FAIL Packing shorts and t-shirts!
BUY THIS Veggies from the Saturday market in town! They're typically cheaper than the grocery stores.
NOT THAT An umbrella. It's just too windy 90% of the time!
MOST INTERESTING CLASS I definitely recommend taking a class that's within your major if you can. I got a different perspective on how it can be taught and discovered methods of teaching that help me learn. I also met cool professors who are in the field I'm studying.
BEST PART OF THE PROGRAM I really loved getting to know Irish people and broadening my perspectives. I learned a lot about Irish culture, and about myself. I highly recommend getting involved in societies (clubs) and sports that aren't solely meant for study abroad/Erasmus students. Get to know people who call Galway home.
UNFORGETTABLE WEEKEND TRIPS In October, my flat mate and I spent a weekend in Killarney. One day, we rented bikes and road through the Killarney National Park where we saw an old Abbey and visited the Muckross House. The next day, we took a boat across the Lakes of Killarney to do a 3-hour hike through the Gap of Dunloe. There, we witnessed some of the immense beauty that Ireland possesses. I will never forget the stunning beauty of Killarney, and how much fun I had on this trip.
BONUS PRO TIP Ireland has tons and tons of inexpensive bus tours. From Galway, you can tour Connemara and visit the Kylemore Abbey. You can go to the Cliffs of Moher, or tour the Ring of Kerry, or take a ferry to the Aran Islands! I also took a tour from Belfast to the Giant's Causeway. Bus tours are usually at least a day's trip. They're so much fun and you will learn a lot about Ireland.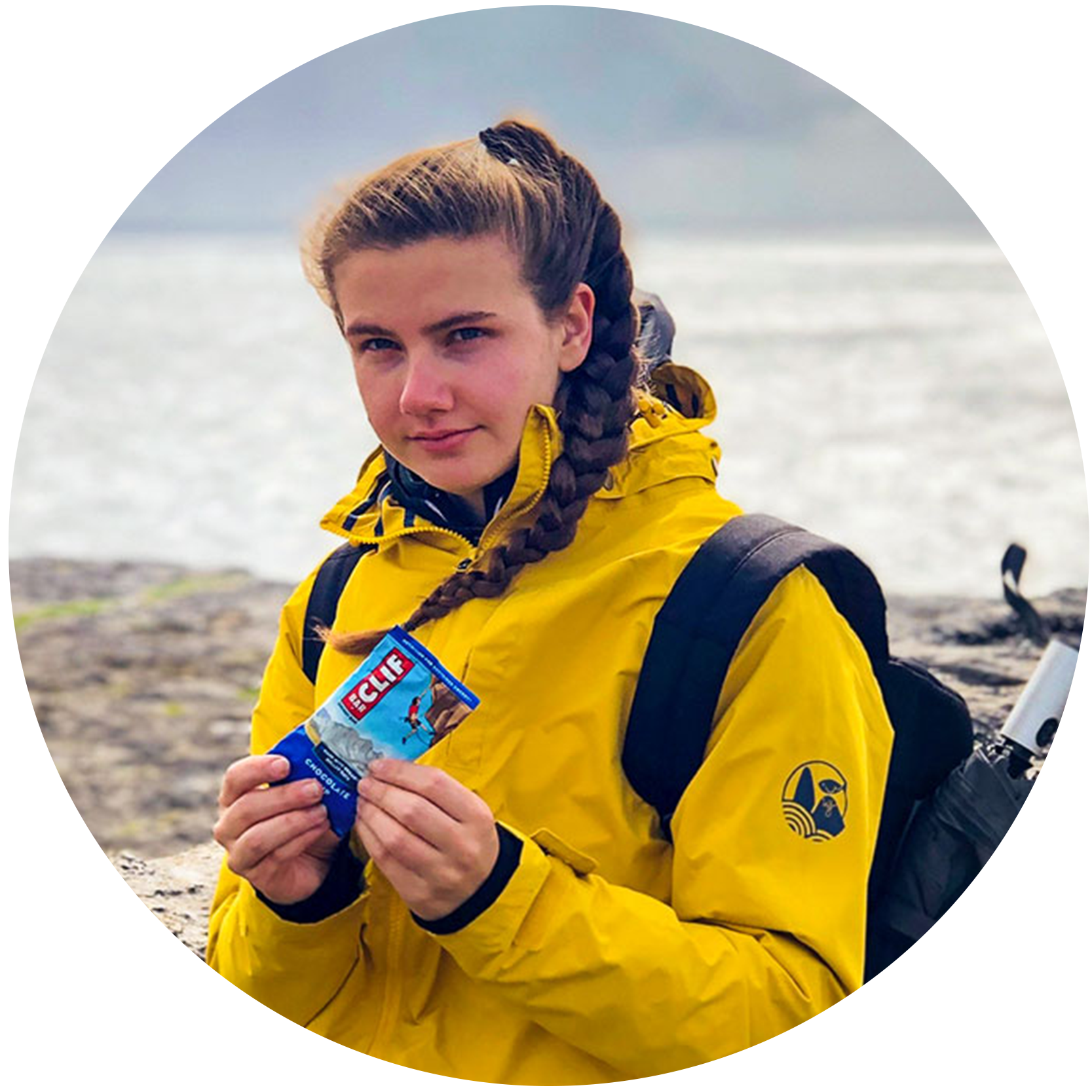 Tatiana Rosenberg
Study Abroad Program: National University of Ireland, Galway
Program Location: Galway, Ireland
Other Countries Visited: Germany
Home University: UC Los Angeles
Major: Applied Math with a specialization in computing
Year: Junior
Tatiana loves two things: adventures and challenges. As an Applied Math major at UCLA, Tatiana got the best of both worlds during her time abroad in Ireland. She experienced the different teaching styles while she studied math, computer science, and more at NUI Galway. There, she wrote her first academic research paper as a part of her Topology class. Her experience abroad has inspired her to pursue a Master's in Computer Science after graduating. She hopes to convince others to travel the world to gain new experiences and to challenge the beliefs and perspectives they may have now.