3-MINUTE TRAVEL GUIDE:
BARCELONA, SPAIN
DON'T FORGET TO PACK Copies of prescriptions (including the one from your eye doctor for glasses or contact lenses). Adapters for small electronics like your tablet or phone. Color copies of the signature page of your passport to carry in your wallet (useful for verifying your identity without having to carry your passport everywhere). Before you leave, check whether any over-the-counter medication you regularly need will be available in Spain. Some common medicines like ibuprofen are only available with a prescription. You may be able to bring a small amount into the country, but be sure it's in the original container so it's easily identifiable by customs agents. Finally, bring some Ghirardelli bars. It may sound strange, but they make great presents for new friends, you can't get them in Spain, and they're easily packed.
BEST LEFT AT HOME Appliances like hair dryers or straighteners. Spain doesn't have the voltage for them and converters can be faulty and even ruin the appliance. You can get dual-voltage versions in the US or just buy one in Europe when you arrive.
WHERE TO LIVE Near a metro stop! While the city's transit cards work on any form of public transportation, the metro line is the fastest and most convenient way to get around. As for which neighborhood to live in, districts like the Eixample, Gràcia, and Sants are good places to look for housing.
BEST EATS NEAR CAMPUS Veggie Garden is a vegan Indian-Nepalese restaurant near Plaça Universitat with delicious food and student-friendly prices. DeLaCrem is just behind the central UB campus and has amazing seasonal ice cream flavors. If you're interested in trying traditional Catalan food, take a short walk to the Sant Antoni neighborhood. It has tons to offer from old-school restaurants to trendy bars.
FAVORITE SPANISH ACTIVITY In late winter, people hold calçotades, or outdoor group meals featuring roasted green onions called calçots. These are peeled and dipped in romesco sauce before eating. Neighborhood associations ("associacions de veïns" in Catalan) often hold large calçotades to raise money, with tickets at around €10. This is a great way to build local spirit while trying a beloved Catalan tradition.
BEST LOCAL EVENT Sant Jordi, which is on April 23rd every year, is the feast day of Catalonia's patron saint. The streets fill with stands selling books and roses, and famous authors participate in signings throughout the day. It's a magical and unforgettable day.
WHERE TO STUDY Both UB and UPF have picturesque and central libraries. You can also check out the city library in your neighborhood – there are 40 throughout Barcelona, many of them in beautiful modern or restored historic buildings and worth the effort to locate. Finally, if you like to accompany your studying efforts with a mug of café or té, you can usually use the Wi-Fi at inexpensive chains like 365 or indie cafés like Onna in Gràcia.
MUST-TRY LOCAL DISH Seafood fideuà (similar to paella, but with short noodles called "fideus") with aïoli is my all-time favorite. I also love croquetas: they come in so many flavors and it's fun trying them all.
BEST PHOTO OP The church at Tibidabo is like Barcelona's north star. Every night it illuminates the city from a perch atop the Collserola mountains. The views couldn't be better, and Tibidabo's old-time amusement park is a fun place to spend a few hours.
BIGGEST FAIL Using the blue Aerobus to travel to the airport from Plaça Catalunya. Ugh! These buses are super visible and convenient, but your metro pass will let you take the R2 train or the 46 bus from equally central locations without the €12 round-trip fee.
BUY THIS Avarques (also spelled avarcas, abarcas or albarcas in Spanish) are comfy sandals from the Balearic Islands. They're great for the warmer months and make a cool souvenir.
NOT THAT Don't buy or eat anything off of Las Ramblas!
MOST INTERESTING CLASS I took Catalan Dialectology and Catalan Judaism while in Barcelona. I highly recommend choosing courses that aren't offered at home in California. It makes the experience that much more unique!
FAVORITE UCEAP TRIP Visting Besalú, a medieval town with a restored Jewish quarter.
BEST PART OF THE PROGRAM The people I met! Some of them are still among my closest friends.
UNFORGETTABLE WEEKEND TRIPS Donostia (San Sebastián) in the Basque country was one of my favorites – beautiful landscapes and some of the best cuisine in the world!
BONUS PRO TIP Definitely take time to read about Catalonia's history and language before you go. Even though all locals speak Spanish, Catalan is the default administrative and educational language in Barcelona, and showing respect and enthusiasm for the language and culture is a great way to make friends. You can even take a Catalan class if your UC campus offers it, or try the free Catalan courses online at www.parla.cat.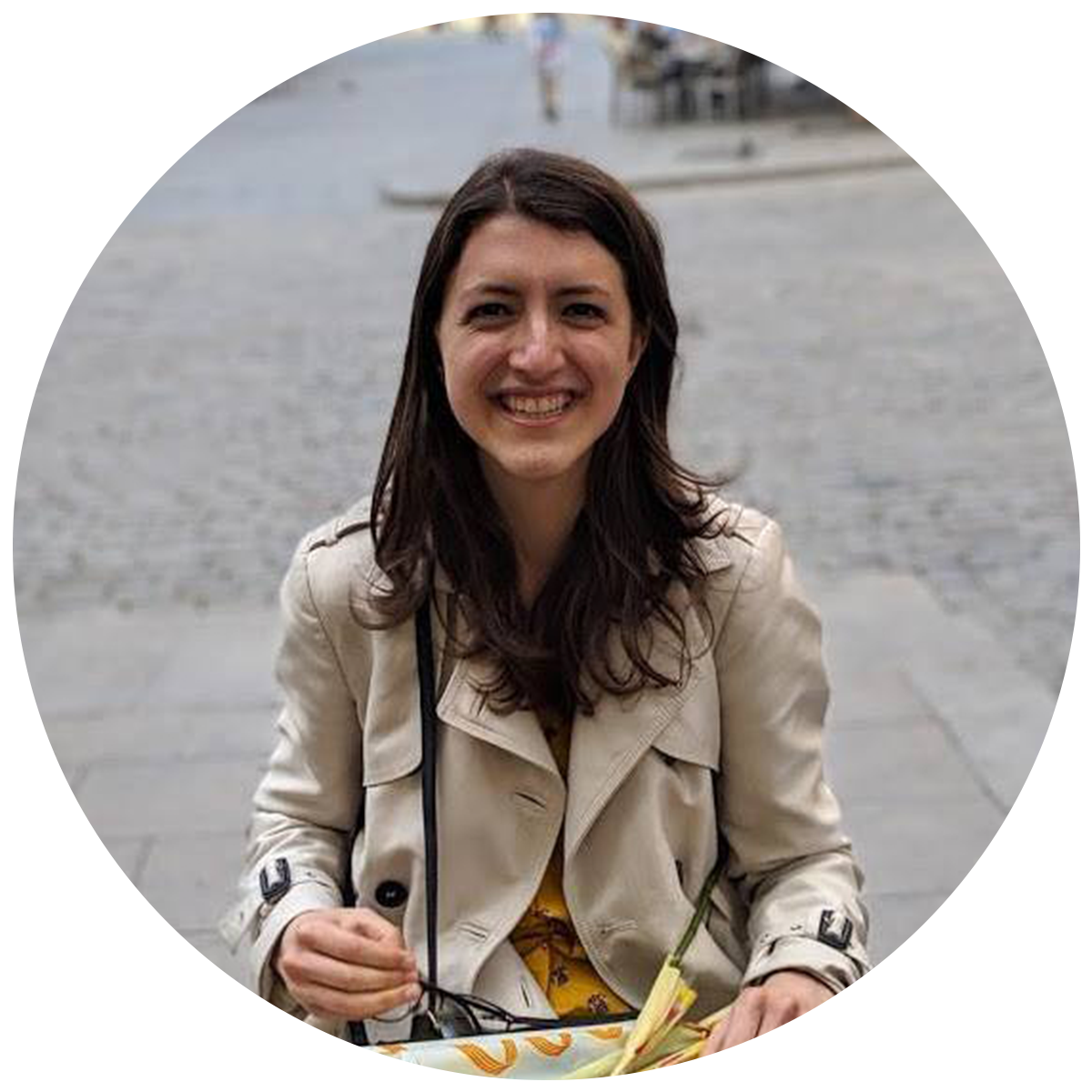 Claudia Waldman
Study Abroad Program: University of Barcelona
Program Location: Barcelona, Spain
Other Countries Visited: Portugal, United Kingdom, Ireland, Germany, Greece, Italy
Home University: UC Berkeley
Major: Political Economy, Linguistics
Year: Junior
Claudia's year in Barcelona was immeasurably important to her personal and academic growth. Thanks to UCEAP's immersive structure, she was able to take classes in dialectology, European economic policy, and Spanish parliamentary systems at the Universitat de Barcelona and apply them to her degrees in linguistics and political economy. After graduating in 2017, Claudia completed a master's degree in Catalan linguistics. She has lived in Barcelona since 2019, and enjoys learning about and participating in social initiatives based in the city. She is grateful for her UCEAP experience and to those who work to make study abroad accessible to all students.