Imagine your first month abroad: you arrive, you've got a million things going on — places to go, sights to see, people to meet, food to eat. Now add registering to vote and requesting an absentee ballot to your list. We know exactly how that feels, which is why we're here.
We hear you're about to embark on one of the best experiences of your life! If you're like us, you know how important the upcoming election is. During a midterm election, you have the chance to share your opinion on how the current administration is doing. In addition, you can help decide which party controls the lawmakers until the next election year.
In case you were not aware, yes, you can vote from abroad! Awesome, right? We thought so, too. Here are a few simple steps to vote.
1. Register and Request a Ballot
Deadline to register to vote: October 24, 2022
Tip: Every state has different deadlines for ballot request, registration, and return. Not a California resident? Check yours now.
VotefromAbroad.org has a convenient website to help you register and request your ballot, which must arrive no later than November 15, 2022 (7 days after election day). 
To get your ballot, you'll need to fill out a form and provide a residential address abroad. The form is simple, and it generates an application for you to print, sign, and mail. You'll also print a prepaid US postage label addressed to your local election office (the people responsible for sending you your ballot). See this video for a review of how it works.
2. Vote and Mail your Ballot
Once you send your application, you can verify your voter registration status with your local elections office. After this, you can expect to receive your ballot at your current address abroad so you can participate in the upcoming election! Be sure to mail your ballot before the deadline.
The deadline to receive ballots in California is November 15, 2022—you should mail it as soon as you can so it will arrive in time!
Note: Since you're mailing it from abroad, you will have to add extra postage.
See general information for the November 8, 2022 election.
3. Get Answers to Common Questions
Got questions? Submit a question to the Voter Help Desk.
Some common questions and answers include:
What if I'm already registered to vote? You must register as an overseas voter even if you're already registered in the US.

What should I list as my US Address? List the last place you lived—either your home address or campus address

What is my Current Address? List the address abroad where you want your ballot sent

Should I use the email option? If this is available, definitely use it! It's faster and more convenient.

What's the ID Number? This can be your state driver's license number or the last 4 digits of your Social Security.

Do I need to list a Party Preference? This is required to vote in closed primaries, but otherwise unnecessary.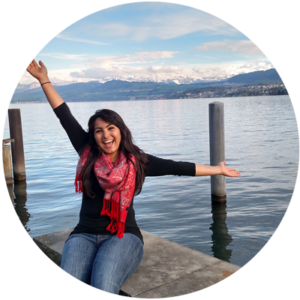 Study Abroad Program: European Transformations -
Rome to Madrid Semester with Internship
Other Countries Visited: Switzerland, France, Germany, Portugal, Denmark
Home University: UC Riverside
Major: Public Policy and Anthropology
Year: Senior (Graduating Spring 2017)
Andrea Parra is a rising 5th year pursuing health and education policy and cultural anthropology at UC Riverside. She loves to travel, attend music festivals and try local foods! Her free spirit always leads her to new adventures in different cities. In her free time, she likes visiting her dog at home and attempting to recreate recipes from Pinterest.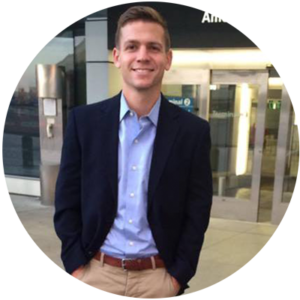 STEPHEN READ
Study Abroad Program: European Transformations -
Rome to Madrid Semester with Internship
Other Countries Visited: Greece, Portugal, Morocco, France, Germany, Czech Republic, Croatia, Ireland, England, the Netherlands
Home University: UC Santa Barbara
Major: Political Science and Environmental Studies
Year: Senior (Graduating Spring 2017)
Stephen Read is a senior studying political science and environmental studies at UC Santa Barbara. He is a native San Franciscan and a huge fan of Bay Area sports. His hobbies include road trips, camping, hiking, photography and cooking.