The golden time between June and September is great for study abroad and, of course, music festivals! Music is both unique to cultures and universal to everyone; it offers a fun way to immerse in any country you visit.
If you're planning on attending a UCEAP summer program this year, grab your hat and sunscreen and stop by your nearest music festival. We've picked out some of the best festivals near UCEAP locations abroad to help you plan for it.
England Music Festivals
Hand-picked for UCEAP summer students headed to the University of Cambridge, Sussex, East Anglia, and London School of Economics
When: June 8-10, 2018
Where: Donington Park, Derby
The Download Festival held in Derby is a full-on heavy metal festival set in the pastures of the UK Midlands where mosh pits turn into slosh pits with the summer rain. An indoor pop-up hotel offers an interesting lodging option if you don't want to camp out under the stars.
Travel tip: Close to routes M1/M42 and A50, and Big Green Coaches are an eco-friendly transportation option
When: June 26-30, 2019 (2018 is the fallow year)
Where: Glastonbury, Somerset
Modeled after the hippie idealism of Woodstock, Glastonbury welcomes the pagan solstice. Wake early for the sunrise prayer at the stone circle in a green meadow. Pack rain boots and a tent and get ready for a soggy, muddy and musical weekend.
Travel tip: The closest railway station is Castle Cary
When: August 2-5, 2018
Where: Cornbury Park, Oxfordshire
The Wilderness Festival in Charlbury features much more than live music. Enjoy sports, yoga, craft workshops and theater. The beautiful park setting is a big reason why festival goers are happy to drift lazily between whimsical pleasures. A festival for foodies, be prepared to indulge in treats from some of London's top chefs. Nice bathrooms, showers and even a spa make this an opportunity to recharge. Stay through Saturday and don your costume for the masquerade ball.
Travel tip: Get thyself to the Charlbury train station and hop a shuttle to the festival
When: August 24-26, 2018
Where: Wetherby, West Yorkshire
The Leeds Festival in Wetherby brings wild crowds, fun and an impressive line-up with a second music event nearby in Reading. Both festivals have wild reputations but try to prevent full-blown chaos. The sheer diversity of music, which ranges from punk to metal to alternative, indie and rave, make this the best if you want to know what it means to go to a Brit summer festival.
Travel tip: Head to the Leeds railway station and take a shuttle to the festival site
When: August 23-26, 2018
Where: Daresbury, Cheshire
Held annually on August Bank Holiday weekend, Creamfields features all genres of dance music: tribal, funk, indie, electronica and more. Expect enormous screens, VIP lounges, rides and, for a unique break, silent discos to round out this oversized experience. With three levels of camping: standard, hospitality and glamping, you can recharge your batteries at your own comfort level and spend all weekend dancing.
Travel tip: The official ride is Big Green Coach which is cheap and a great way to make friends before you arrive
France Music Festivals
Hand-picked for UCEAP summer students headed to Paris for Intensive and Semi-Intensive language study.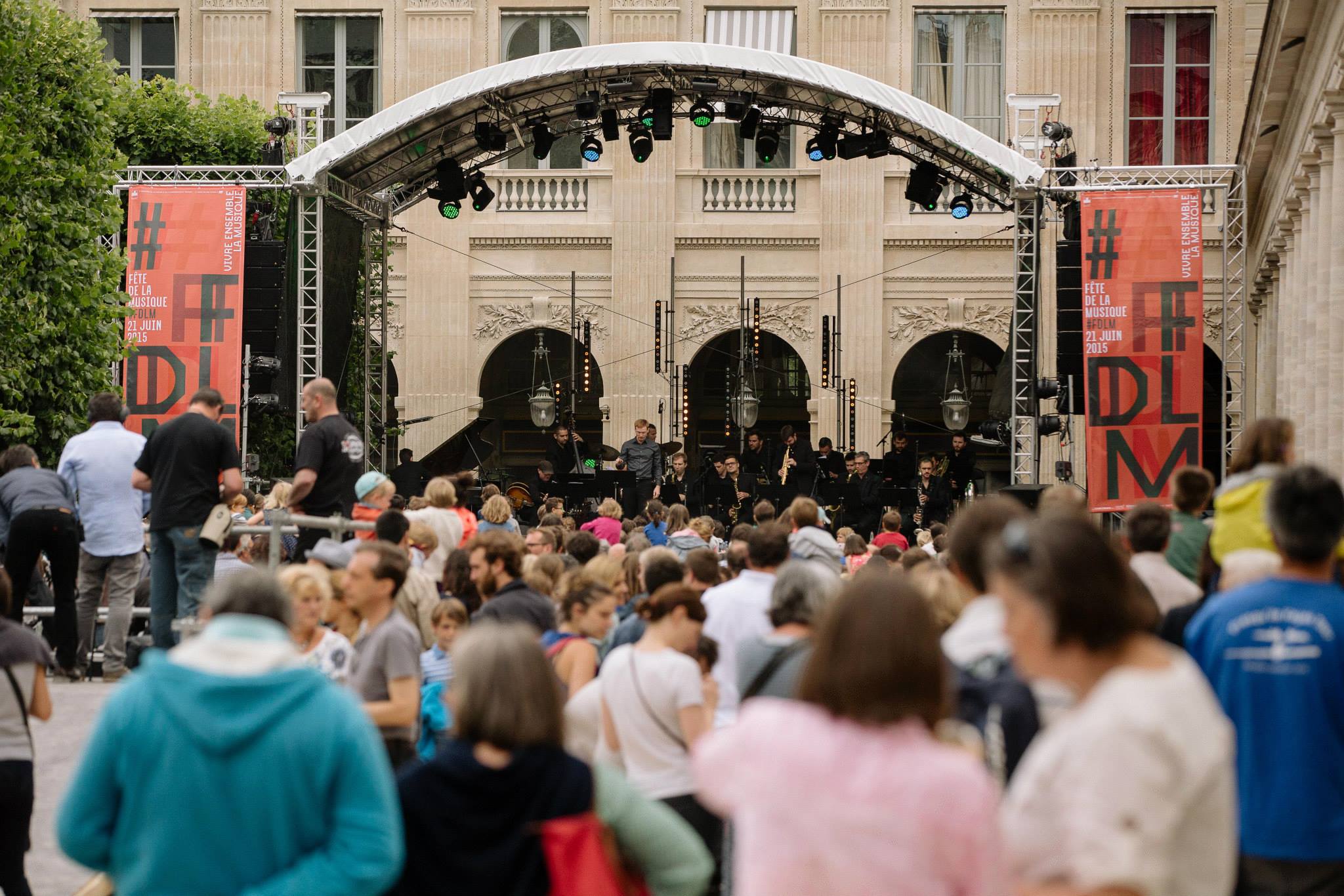 When: June 21, 2018
Where: Throughout Paris
Fête de la Musique is a celebration of summer, music and international unity. The event is 100% free and has become so popular since its start in 1982 that more than 120 countries have joined in the fun. Without question, the party in Paris is one of the best. Free concerts of every genre will erupt all around the city in theaters, bars, parks, street corners–perhaps even your apartment.
Travel tip: Free shows are in public spaces everywhere! Check this schedule as the dates approach.
Germany Music Festivals
Hand-picked for UCEAP summer students headed to Free University Berlin, Technical University Berlin and Munich University of Applied Sciences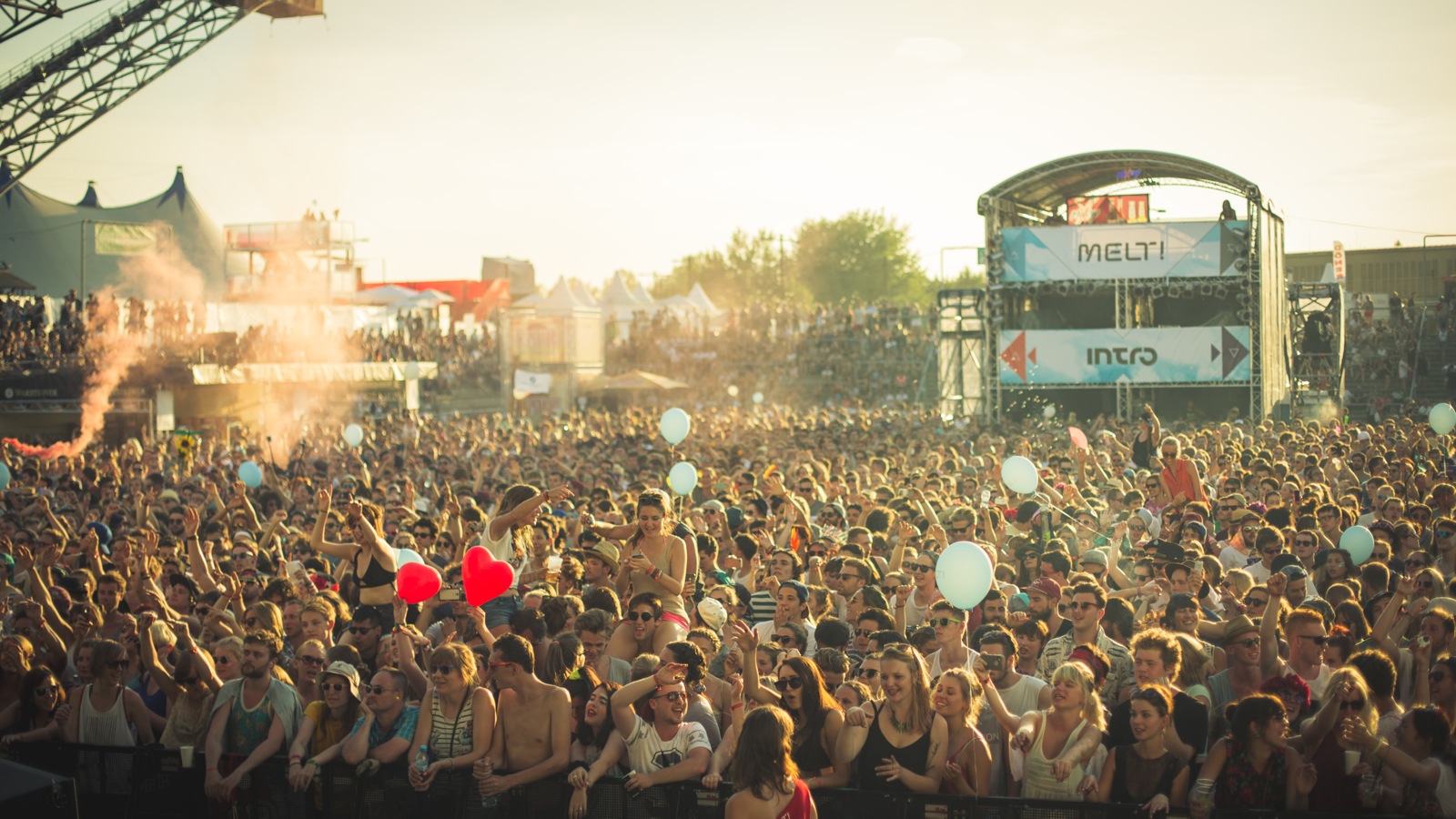 When: July 13-15, 2018
Where: Gräfenhainichen, Wittenberg
Melt! is held in Ferropolis near the quaint village of Gräfenhainichen. Disco balls hang from 100' tall industrial coal excavating machines for the ultimate in industrial meets electronic. The lineup is extensive, but green camping and proximity to Lake Gremmin helps festival goers cool off.
Travel tip: Take a 1.5-hour train ride from Berlin, then shuttle to the festival
When: June 1-3, 2018
Where: Flugplatz Mendig
Rock am Ring and its sister event, Rock im Park, are held over the same weekend. The largest music festival in Germany has a tent village, a mobile hostel and barbeque pavilions for staying nourished.
Travel tip: A 6-hour high-speed (ICE) train ride from Berlin makes this a good weekender for early arrivals on the Berlin summer programs
When: August 2-4, 2018
Where: Wacken, Schleswig-Holstein
Wacken unites top metal bands with Viking armor over black T-shirts and adds German beer to create a rowdy and raucous event held in a farming hamlet. Sword fights, movies on a big outdoor screen and battle of the bands keep things lively and interesting.
Travel tip: Closest airport is Hamburg, and the nearest train station is in Itzehoe with shuttle buses to the fairgrounds
Ireland Music Festivals
Hand-picked for UCEAP summer students headed to the University College Dublin

When: August 3-5, 2018
Where: Charleville Castle, Tullamore
Festival in a castle? Why not! Rated among the best small festivals in Europe, Castlepalooza revolves around the beautiful wooded area of Charleville Castle. Its location in the middle of Ireland makes for a magical and convenient event to attend. The lineup this year features Irish Midlands groups and up-and-coming European artists and DJs.
Travel tip: Travel is easy to and from Tullamore with road access on the M6 motorway and regular buses and trains leaving from Dublin
When: August 31-September 2, 2018
Where: Stradbally, County Laois
Attracting headliners from all over the world, Electric Picnic is an energetic swirl of dancing, boutique camping, mud-surfing and other unique memories you will not want to miss. The event has stages for just about every genre of music, including some of the world's best indie and alternative acts on the main stage. For electronica and other unexpected shows, hit the electric arena or explore some of the intimate, smaller stages weaved in and out of the woods.
Travel tip: 2.5-hour train ride to Portlaoise Station from Dublin then shuttle to the festival
Japan Music Festivals
Hand-picked for UCEAP summer students headed to Osaka University for beginning Japanese or lab research, and for students headed to the University of Tokyo.

When: July 27-29, 2018
Where: Naeba Ski Resort in Niigata
Fuji Rock is held at the pristine mountainous Naeba Ski Resort in Yuzawa on the forested slope of Mount Takenoko. Multiple large stages and many smaller stages are scattered across the resort grounds with gorgeous walks between. Dubbed 'the cleanest festival in the world,' Fuji Rock lives up to its title with forested boardwalk trails, hammock sites and natural hot springs.
Travel tip: 1.5-hour bullet train ride from Tokyo Station, then 40- to 60-min shuttle bus ride from Echigo-Yuzawa Station in the town of Yuzawa
When: August 17-19, 2018
Where: Tokyo (Makuhari Messe) and Osaka (Maishima Sports Island)
Celebrate the end of an exciting program by dropping in on Summer Sonic, a two-city weekender featuring some 100 bands, six music stages and two entertainment stages. We love the big names in the lineup, convenient urban locations and day vs. all-nighter ticketing options that won't break your bank.
Travel tip: Summer Sonic in Osaka is about 2 hours away by public transportation from the student dorms, and the Tokyo event is a little over an hour from campus by public transportation
Netherlands Music Festivals
Hand-picked for UCEAP summer students headed to Maastricht University

When: June 30-July 1, 2018
Where: Spaarnwoude Houtrak
Awakenings Festival is one of the largest outdoor techno events in the world. In one weekend, some 70,000 visitors take over an enormous stretch of grassland by a lake just outside of Amsterdam. Designed by forward-thinking people, you can navigate the event with a handy app, and world-class sound, stage setup and lights deliver a sophisticated visual, listening and dancing experience.
Travel tip: The easiest route is a 2.5-hour train ride via Amsterdam-Sloterdijk and a shuttle (Note: train station Halfweg is closed to festival goers)
When: August 24-26, 2018
Where: Floriade Terrein, Haarlemmermeer
Mysteryland is the champion of all dance music festivals where extravagance and electronic music run wild. This festival weaves components of interactive artistry, lasers, overblown balloons, really anything evoking fantasy to create an experience you won't forget. Expect a sonic range from dubstep, hip hop and disco, to the best of international house and techno.
Travel tip: Travel 3 hours to Hoofddorp train station and shuttle to the festival
When: June 15-17, 2018
Where: Megaland, Landgraaf
The Pinkpop Festival is held in the sleepy town of Landgraaf. It draws fans of rock and roll and the entire crowd wears pink—pink hair, pink glasses, pink shirts, pink anything. Most people pitch tents at one of four campgrounds, but Maastricht is just a 40-minute train ride away so you can pop in for a day and make it home in time to sleep in your own bed if you prefer.
Travel tip: Pinkpop is a 40-min train ride with a free shuttle to the festival (or see the sights on a 15-minute walk instead)
Spain Music Festivals
Hand-picked for UCEAP summer students headed to Autonomous University of Barcelona and UC Center Madrid

When: June 7-9, 2018
Where: Parc del Fòrum, Barcelona
A big urban party, Primavera Sound brings a range of music geeks and every genre of music you can imagine together in one epic event in the northernmost part of the city close to the Mediterranean. The full festival runs longer than the three days for ticketholders and delivers plenty of free concerts, many of them in the city's parks. It's a behemoth of an activity which runs into the wee hours every night.
Travel tip: Located just 20 minutes by taxi from campus in Barcelona and a 3-hour train ride from Madrid
When: June 14-16, 2018
Where: Day events at Plaça d'Espanya in Barcelona and Sonar Night at the exhibition center in L'Hospitalet de Llobregat
The Sonar Festival is more than a music festival, it's more like a musical immersion event in a historic public square in Barcelona. Pushing the boundaries and drowning attendees in music in every way possible, this event not only layers genre of music but also includes professional conferences, classes and trade show elements to hybridize the experience.
Travel tip: Take a 30-min taxi from campus in Barcelona or a 3-hour train ride from Madrid
Sweden Music Festivals
Hand-picked for UCEAP summer students headed to Folkuniversitetet Language School in Lund

When: August 9-11, 2018
Where: Slottsskogen Park, Gothenburg
Dubbed 'the Swedish Woodstock,' Way Out West is a music, film and art event held at the largest park in Göteborg. It is an innovative festival that blends music, social media and artistic expression and features conferences, performances, films and moderated talks. An eco-friendly festival, all food served is vegetarian, all merchandise is organic, and service items are biodegradable. Be prepared for rain but leave the umbrella at home.
Travel tip: Less than a 3-hour train ride from Lund